A project of the small private apartment placed in Brovary, Ukraine. Designed by Ihor Havrylenko for a family who loves minimalism and gray color. They don't think about adding a lot of textures because it will make this space filled.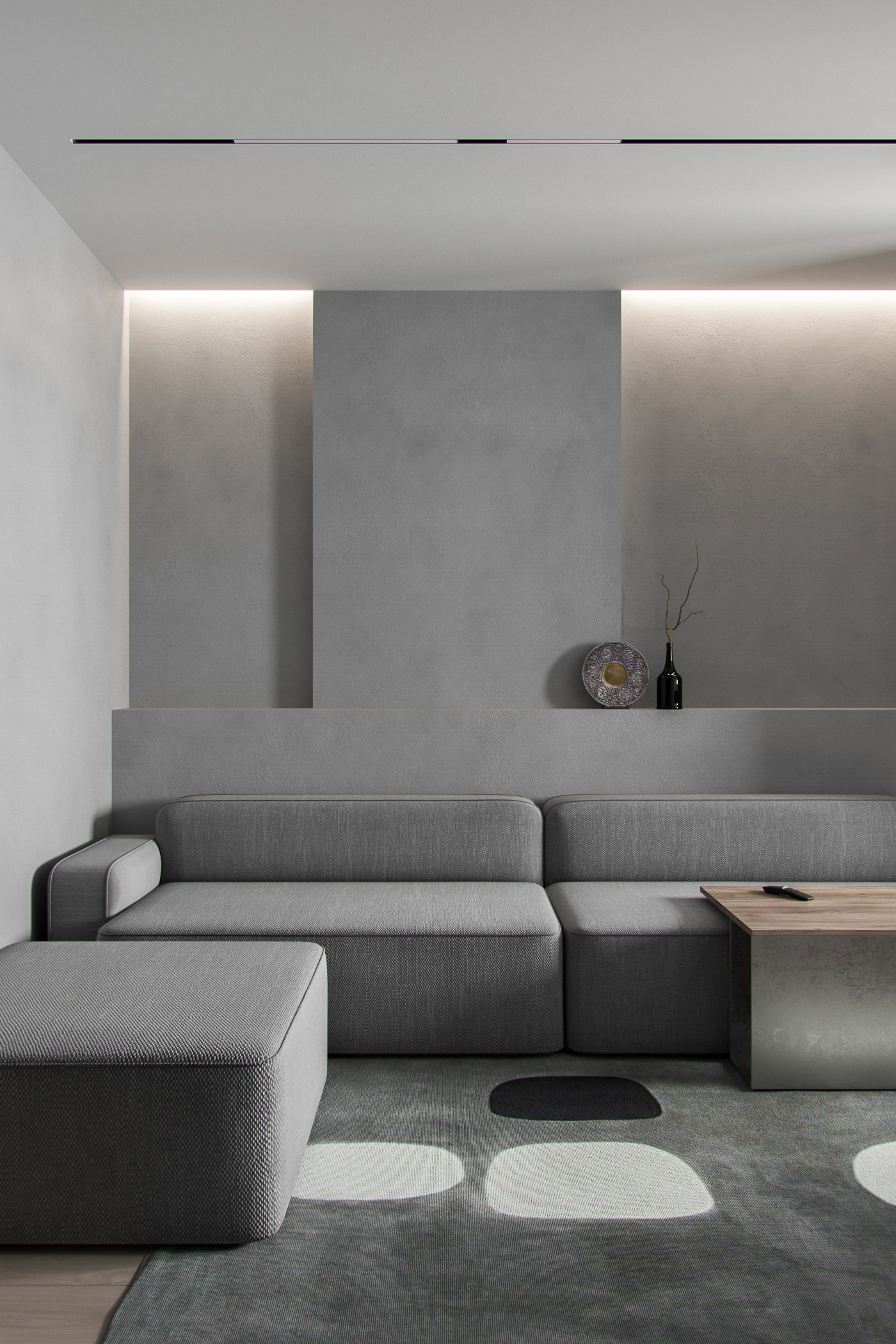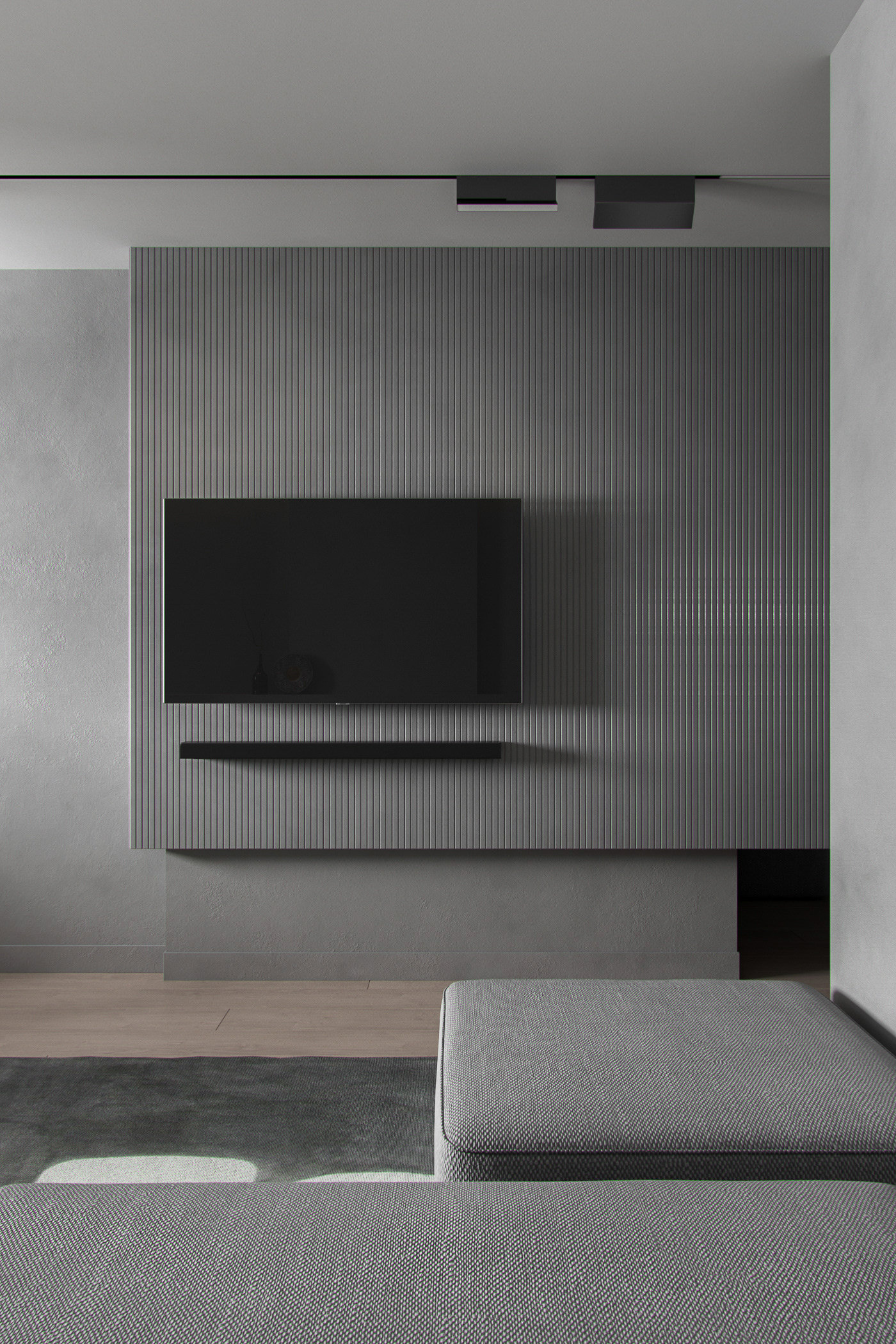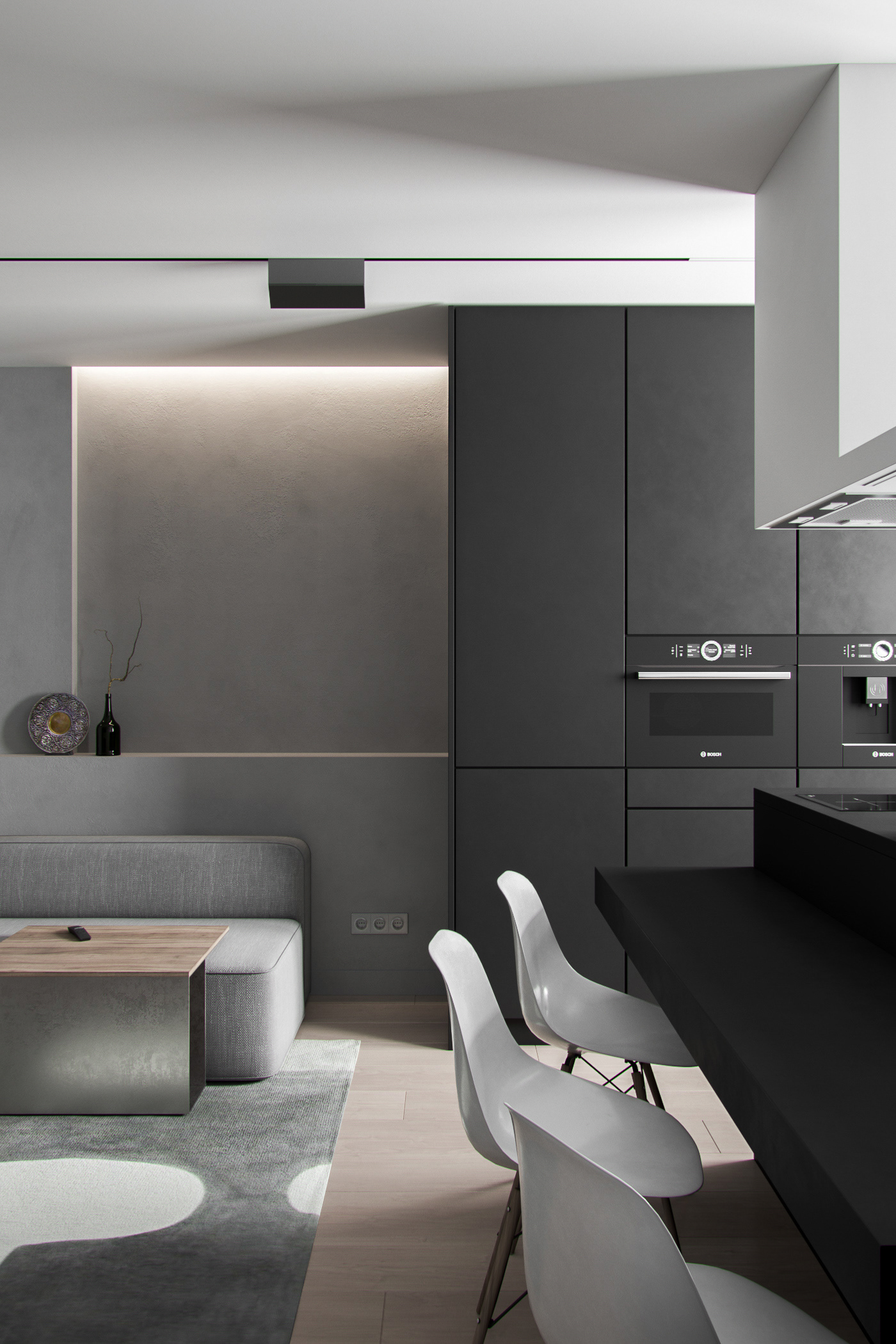 Conception
/ the main idea of the apartment
The main idea of the apartment is to make simple and beautiful space for people who love gray color at all. It was my first time when worked with one main color used in all rooms. I was shocked. Ok. Bedroom made in gray color. Let it be. But how can I made children room in gray color? I took a lot of time to realize that gray color in the children's room is not bad. Also, if you add colorful decor it will be pretty good.
So as you can see I chose three main colors: gray, black and white. And complementary: shades of gray, and light brown. Materials are pretty simple: wood, metal, plaster, and textile. Without decor, except the children room. Without flowers, except orchids. Even carpets are too much for these customers. Just pure surfaces, open area, and natural light.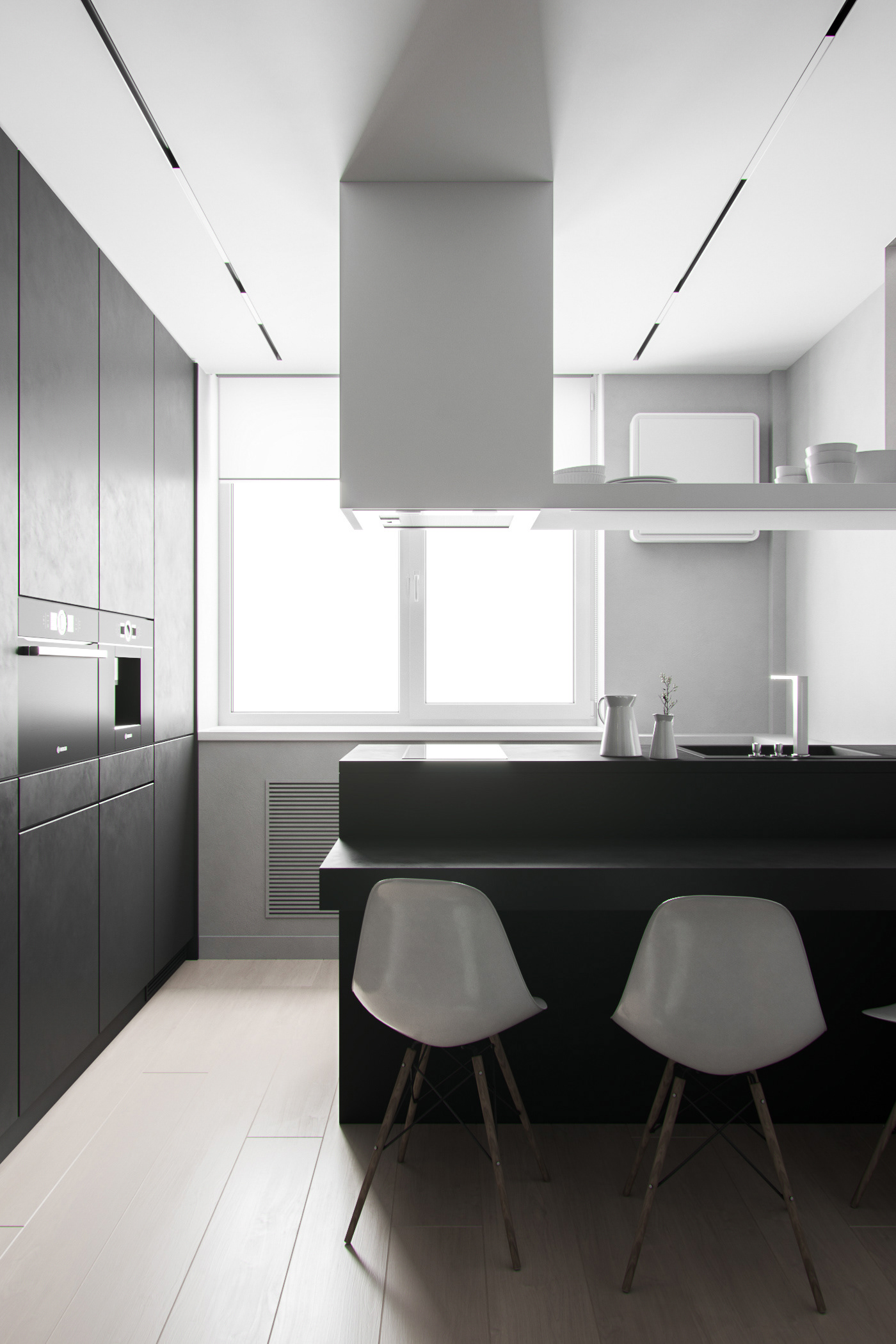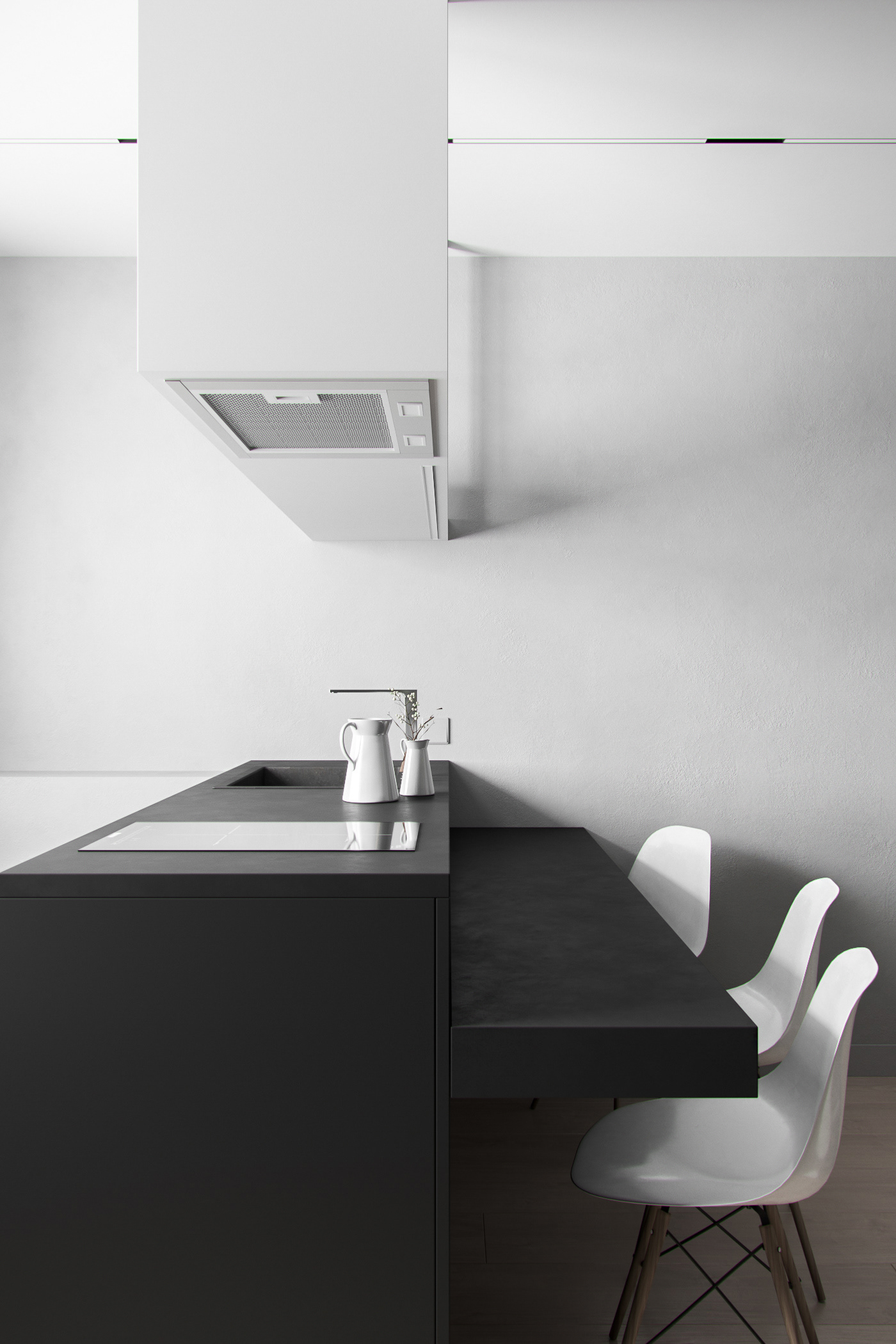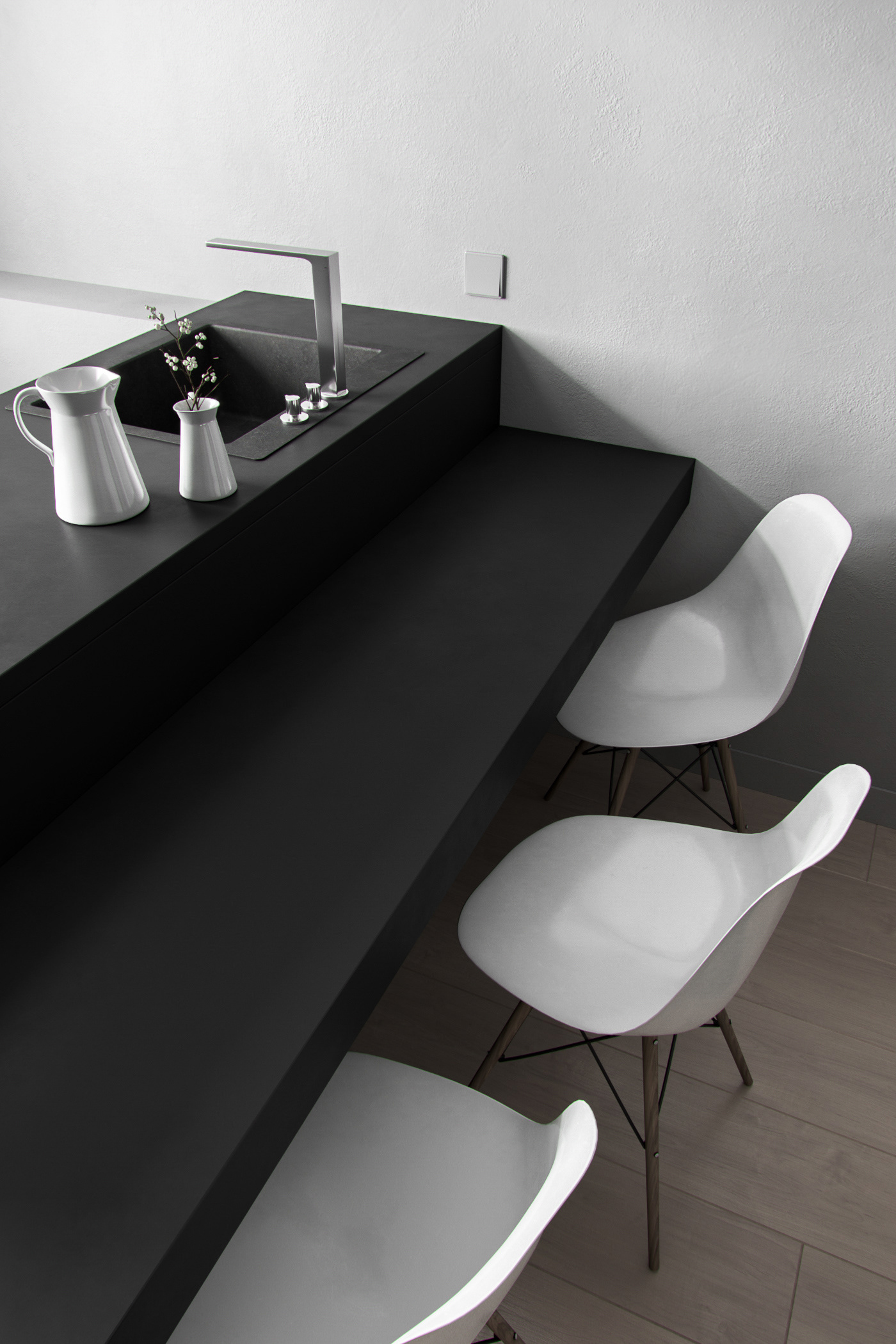 Furniture
/ about stuff that you can see in this project
Coffee table in the living room and bedroom —  is designed by Ihor Havrylenko. This table is simple, minimalistic and has a great function. It can be used as a bedside table or a coffee table. Also, it has a storage place which can hold books, etc. Made in polished steel and natural light wood.
Chairs in the kitchen - is Eames Plastic Side Chair DSW was designed by Charles & Ray Eames in 1950. For the Dining Height Side Chair Wood Base (DSW), Charles and Ray Eames combined the organically shaped seat shell with a four-legged wooden base. This mix of plastic and wood lends the classic design a certain warmth and casual appeal. The seat shells can be fitted with seat cushions or full upholstery in a wide selection of fabric colours, enabling a multitude of individual configurations.*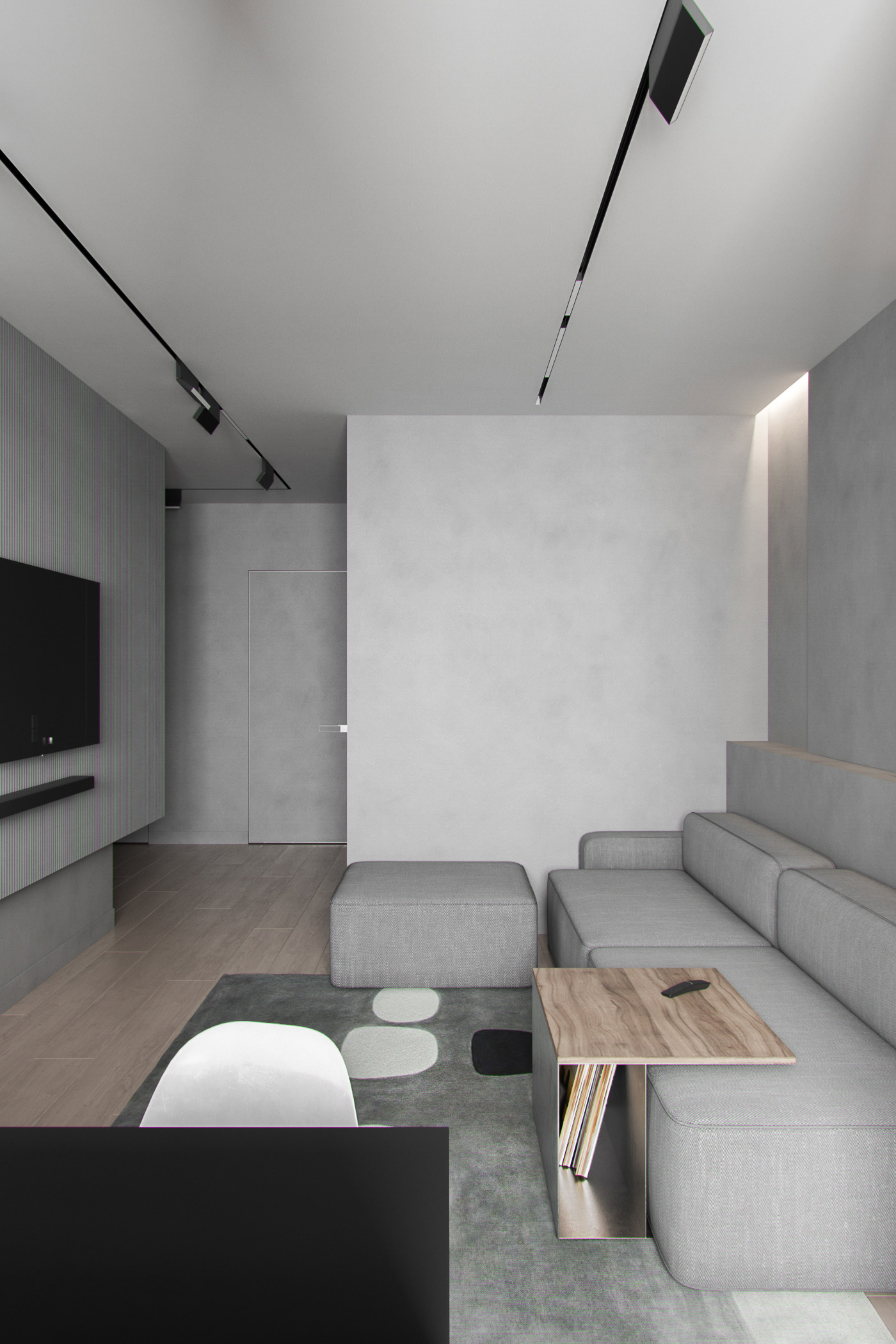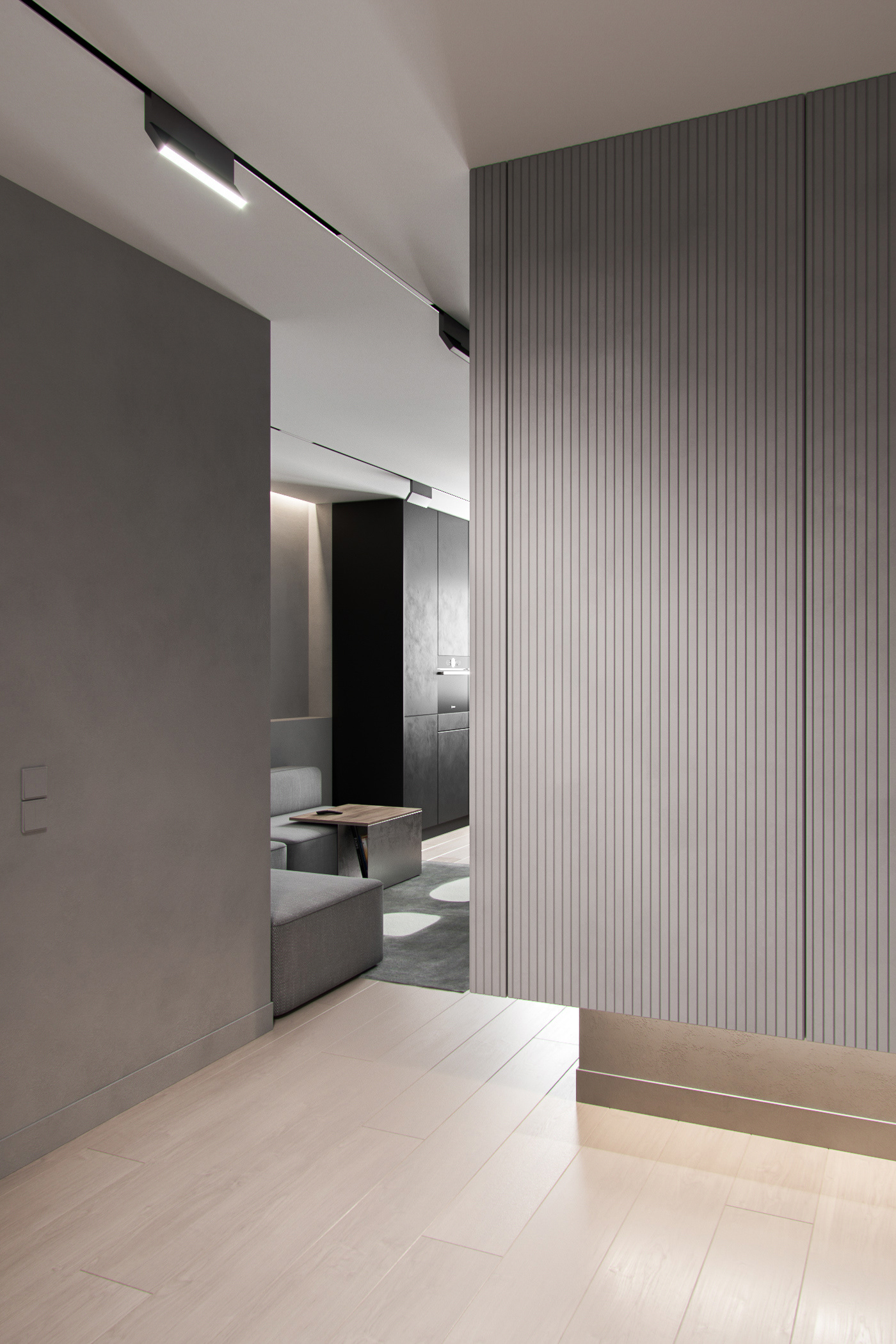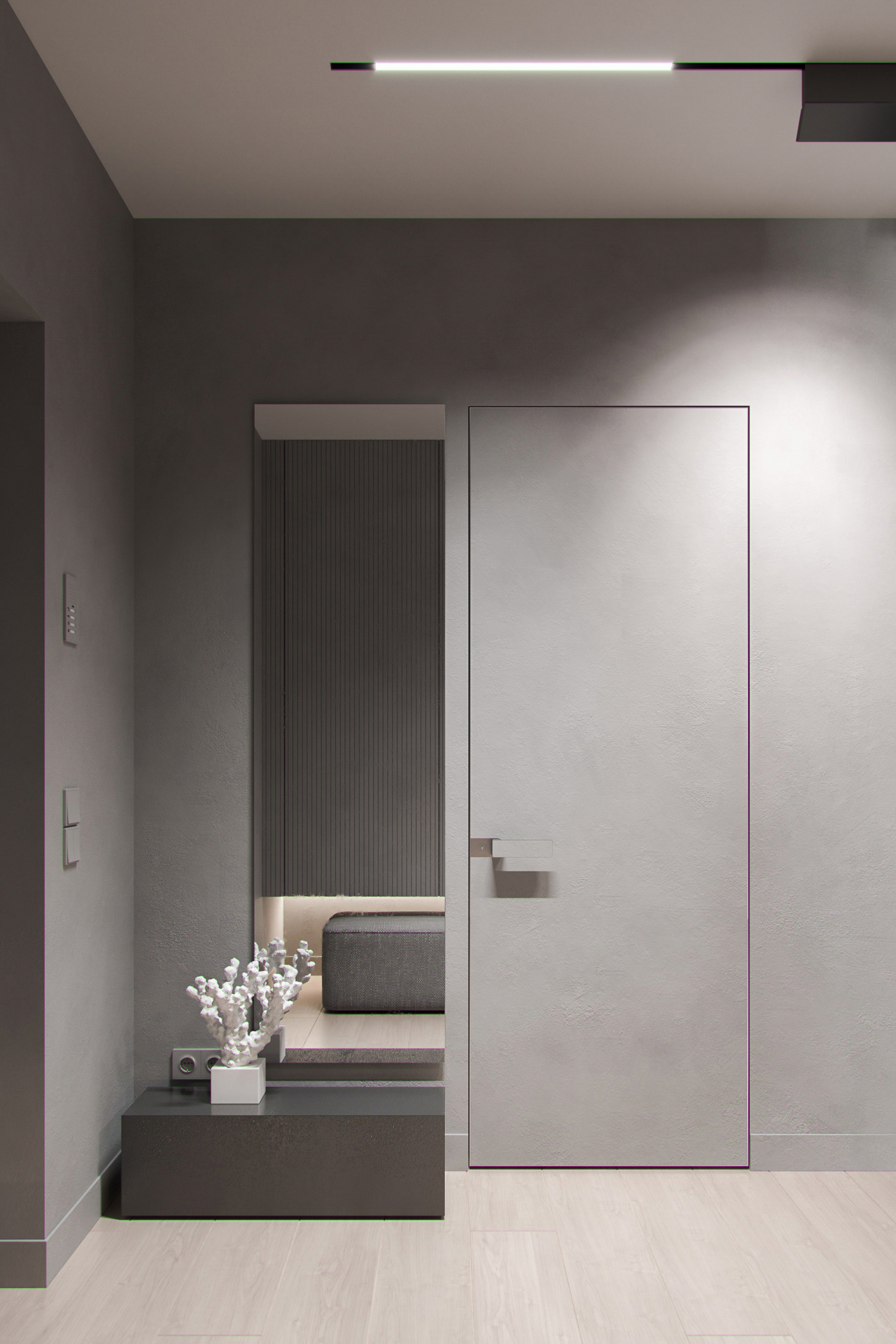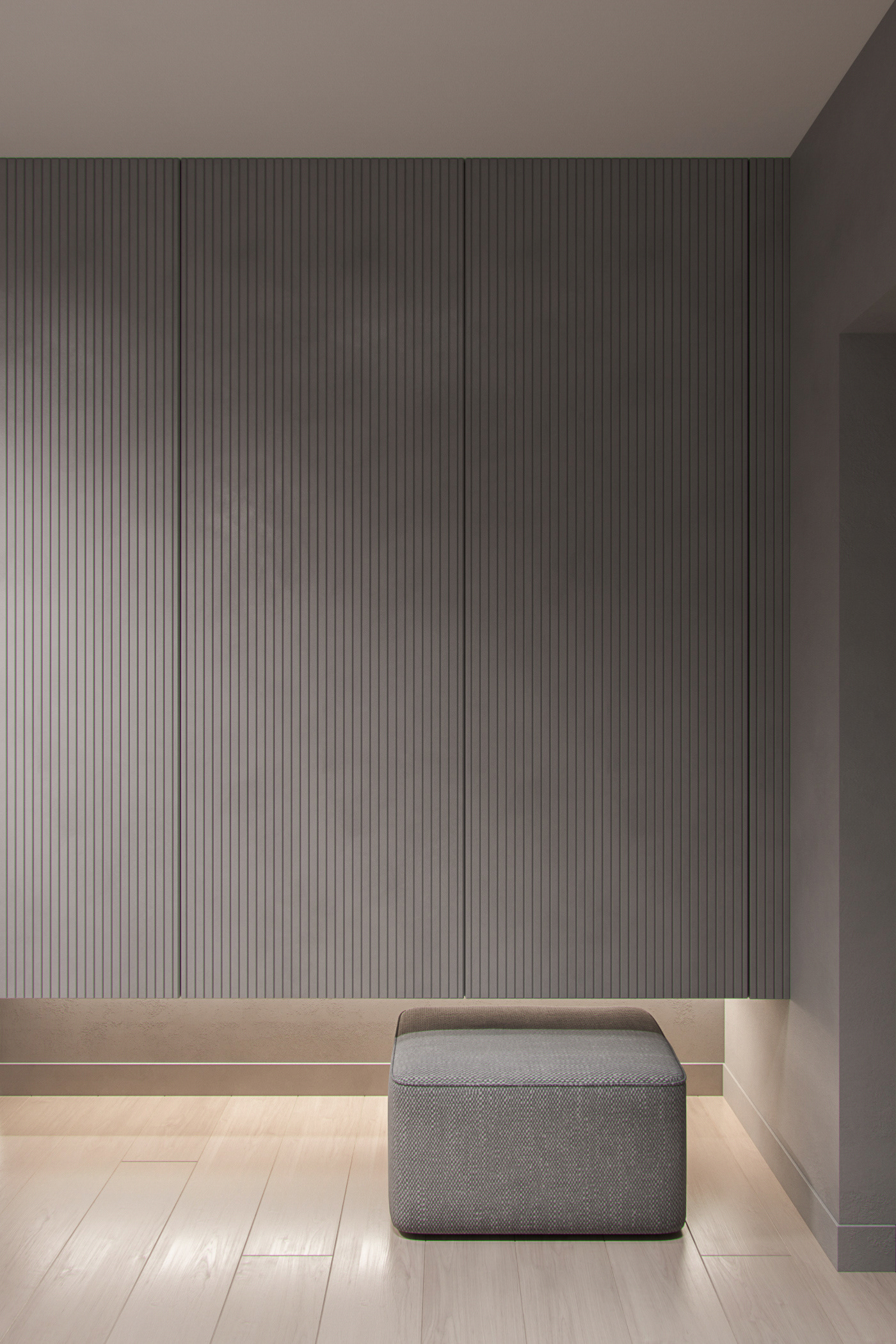 Carpet — is handmade. The pattern was inspired by the wonderful artwork of William Scott, called "Gray Still Life". William Scott CBE RA (1913-1989) was one of the leading British artists. If you wanna know more about this wonderful person just check this
web-page
out. Enjoy!
Oversize bed — in the bedroom - is designed by Ihor Havrylenko. It is a really cool bed. It is soft, minimalistic and has a wonderful textile. Made in steel and textile. Also, this bed has a great back panel which makes all space more aesthetic. 
Minimalist lighting system — is collection °online designed by Belgium-based designer Bart Lens for Eden Design. The beauty of this design is the inconspicuous and unobtrusive nature of the fixtures. There are a total of five different fixtures that can be outfitted on this lighting track: knick, out, turn, in, and dot.*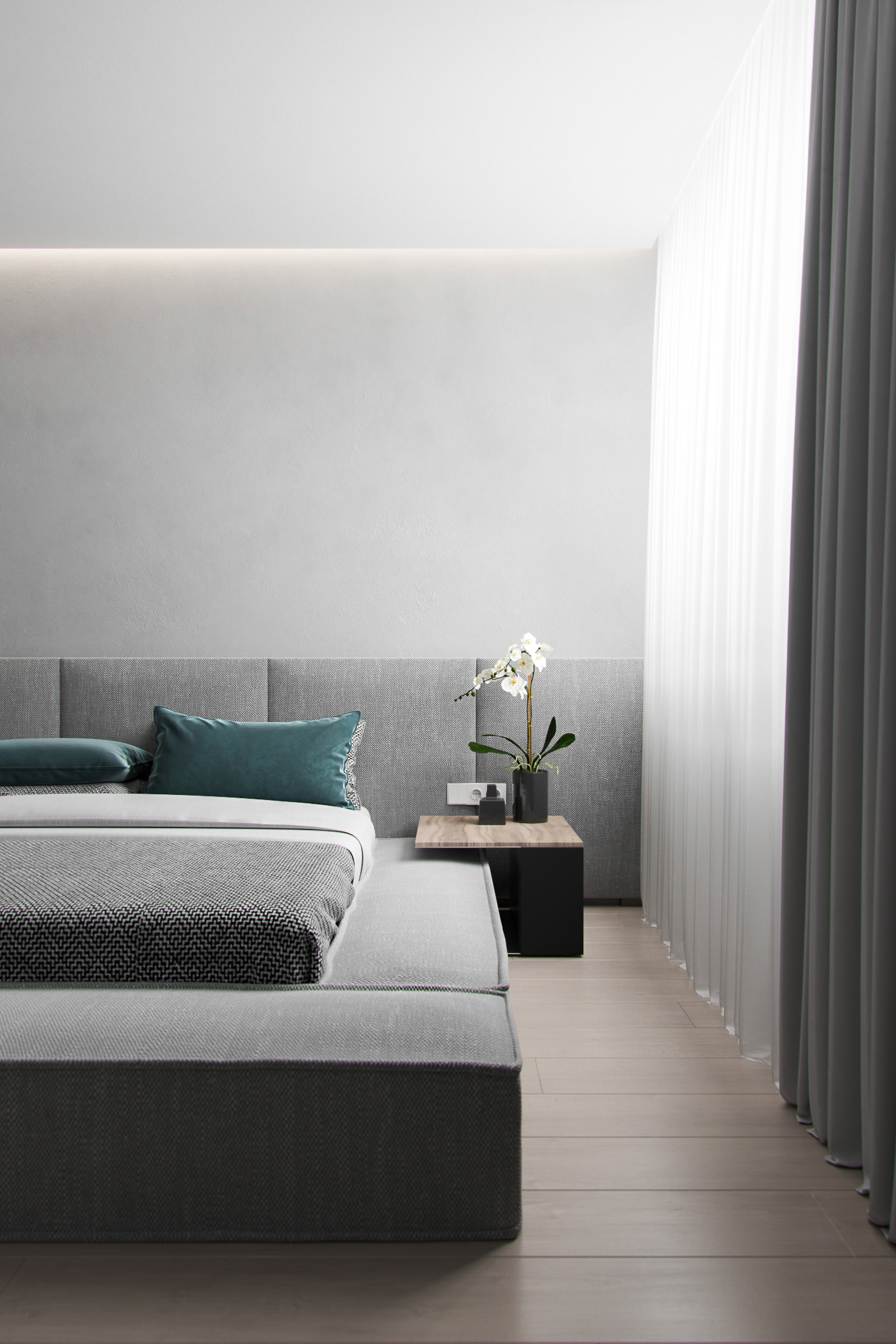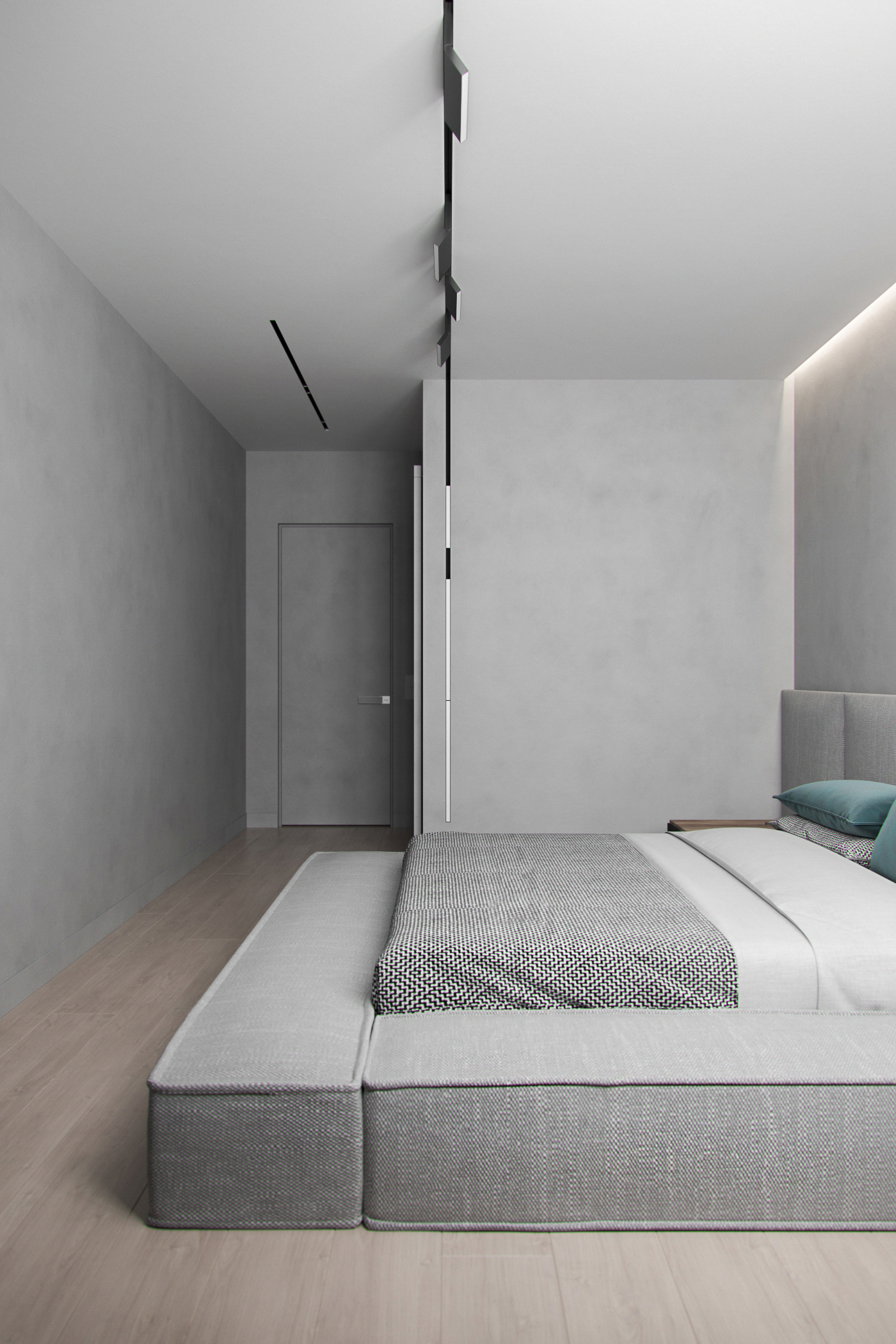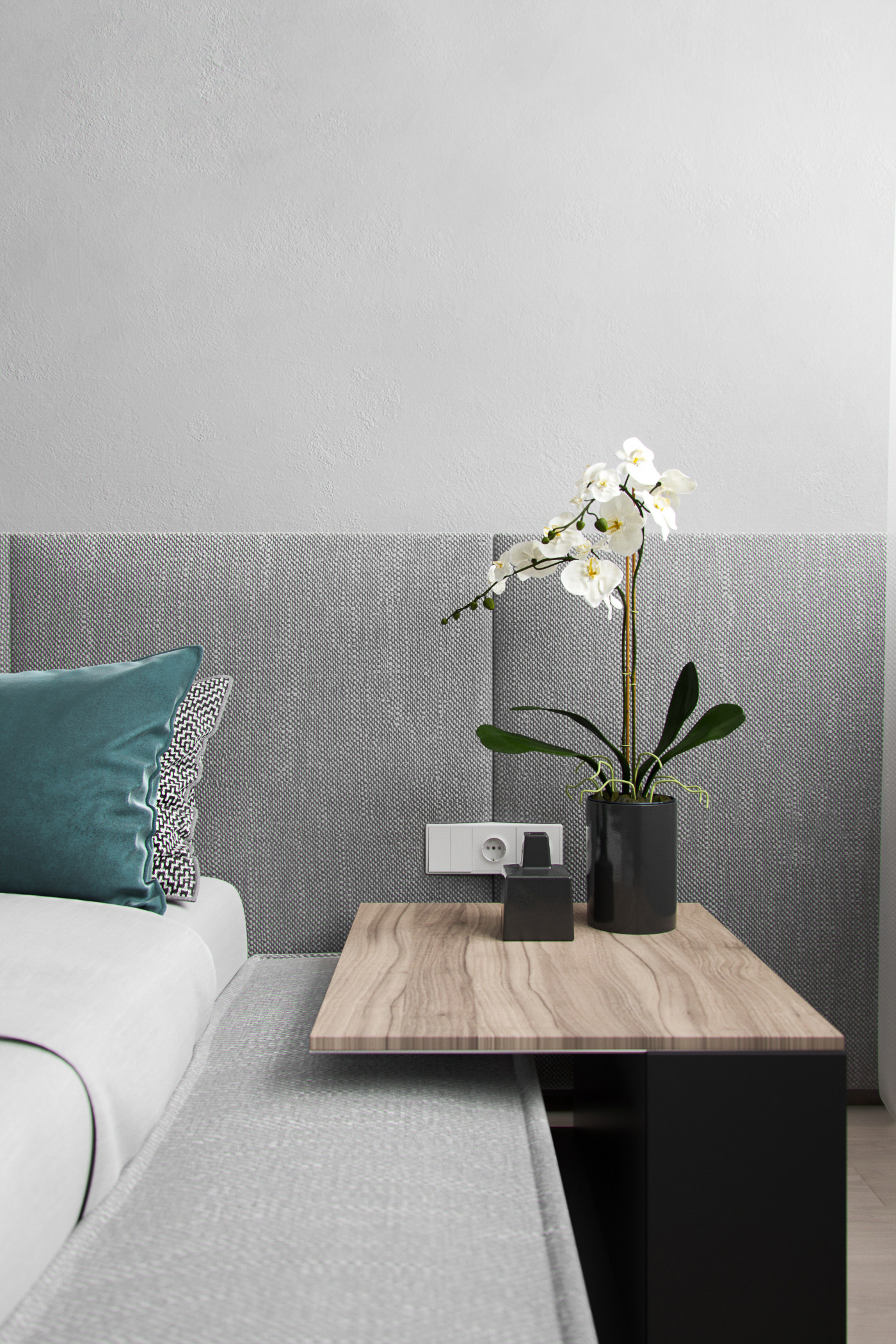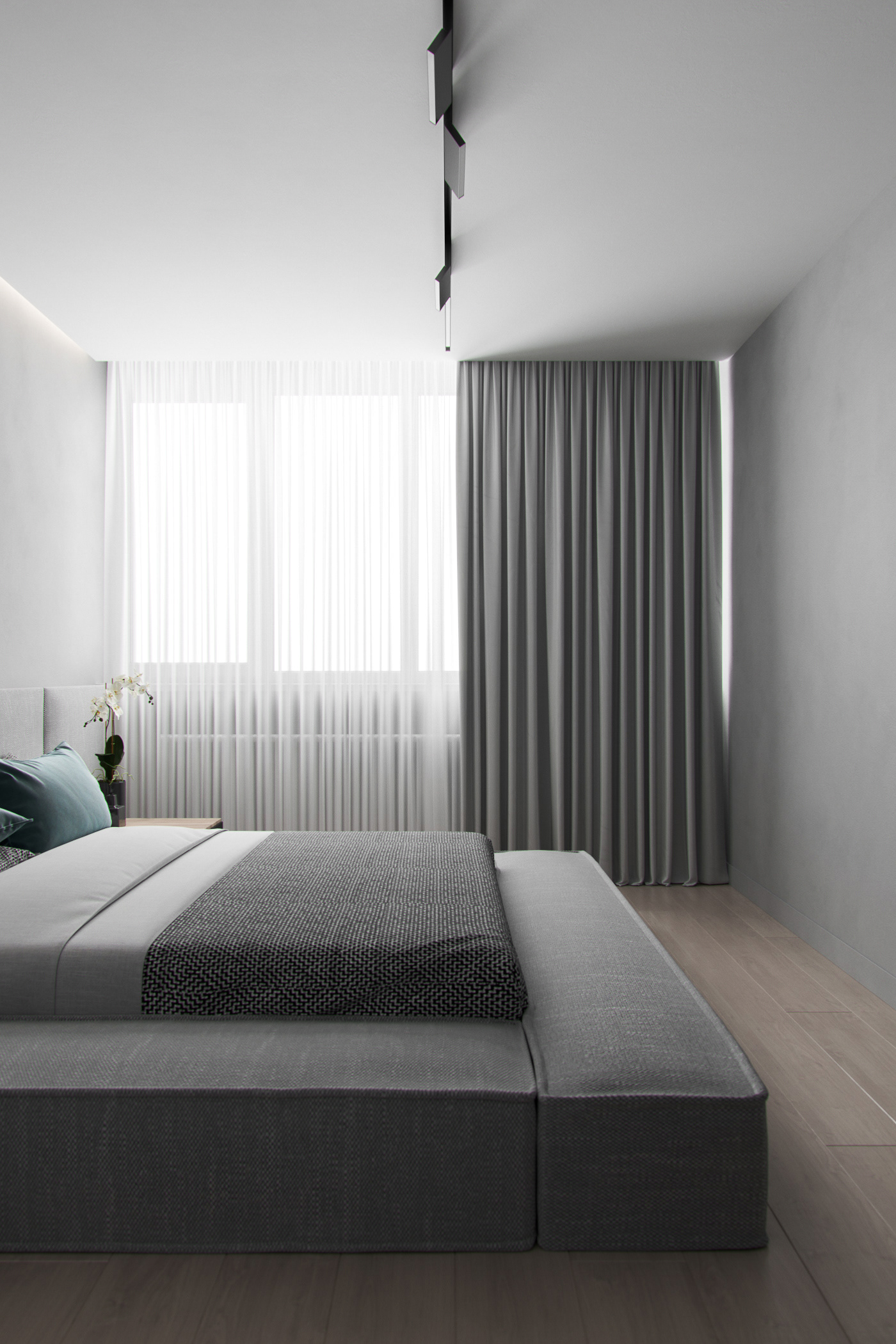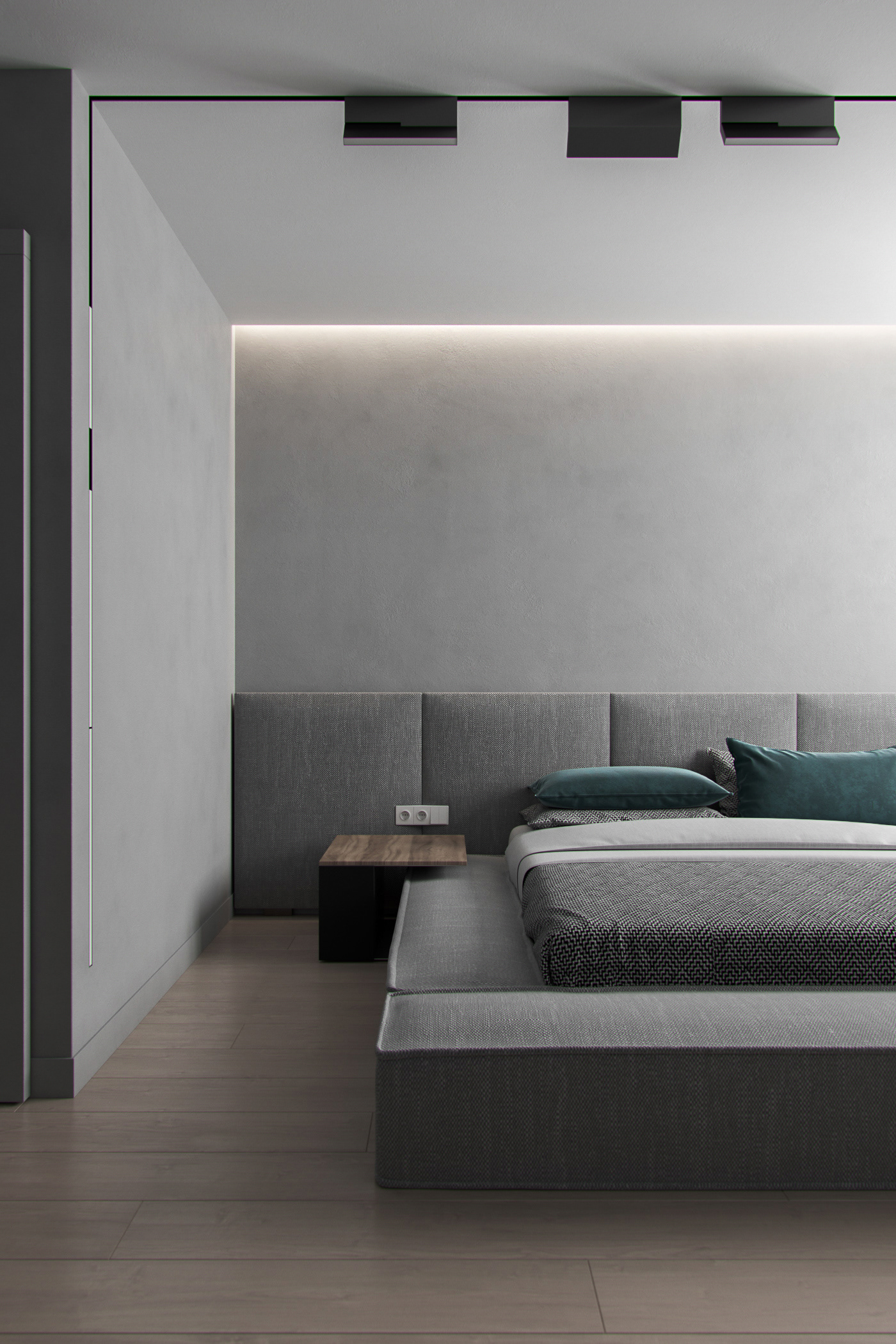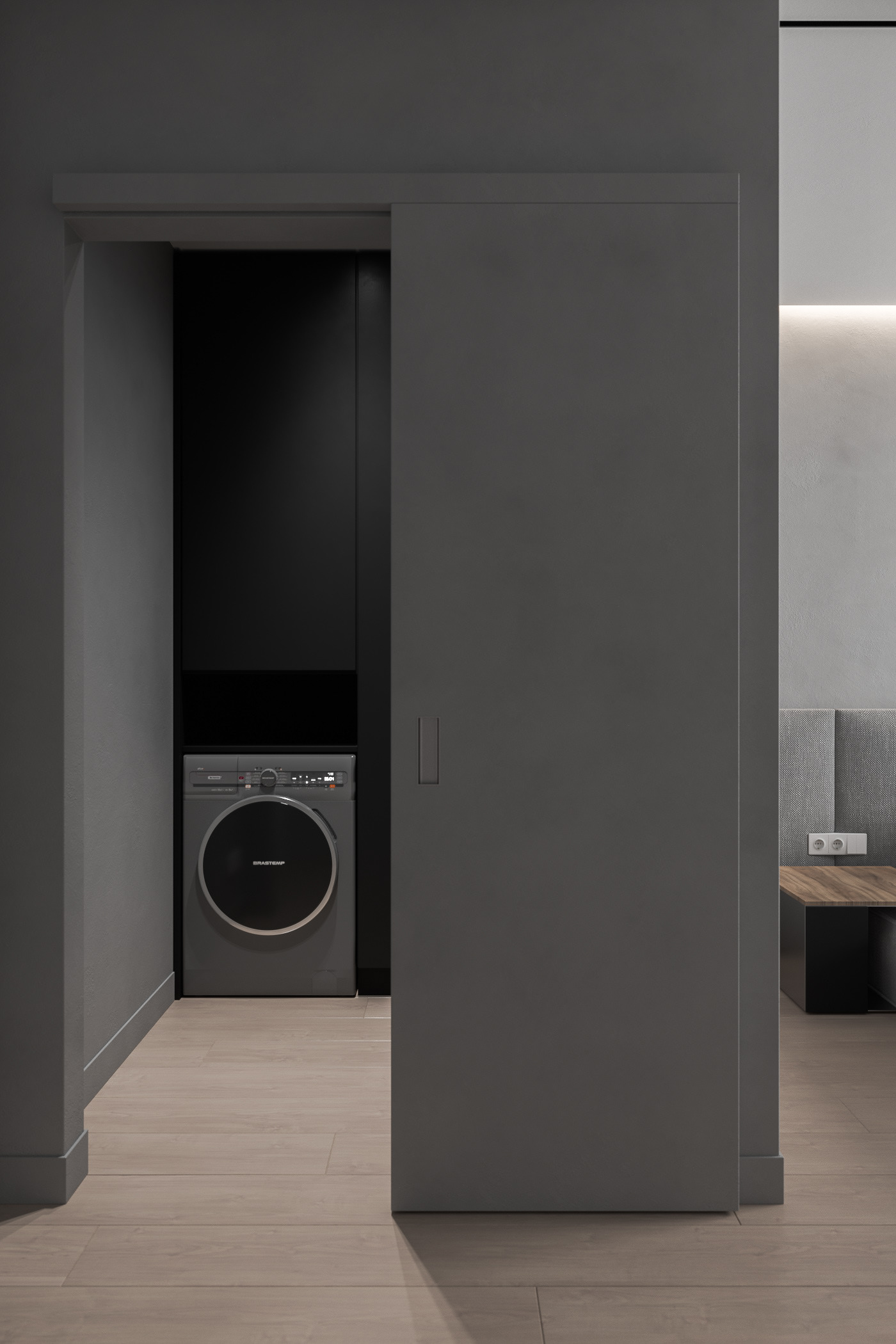 «What kind of color do you prefer?» said Ihor. «Gray,» Customer sighed. «OK. But maybe you like another color?» said Ihor to him. «Mmmm... No,» answered Customer.


— little funny conversation between designer and customer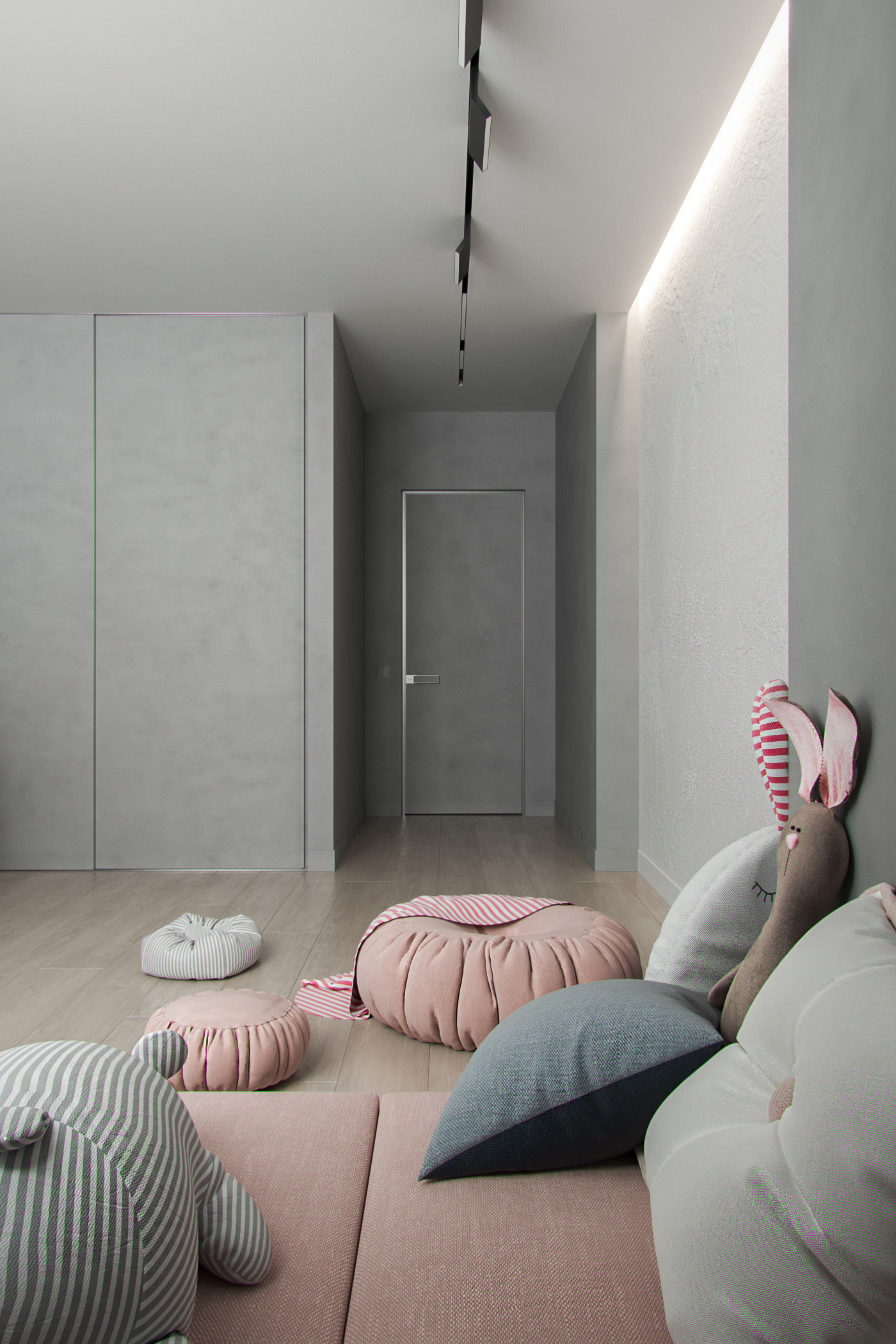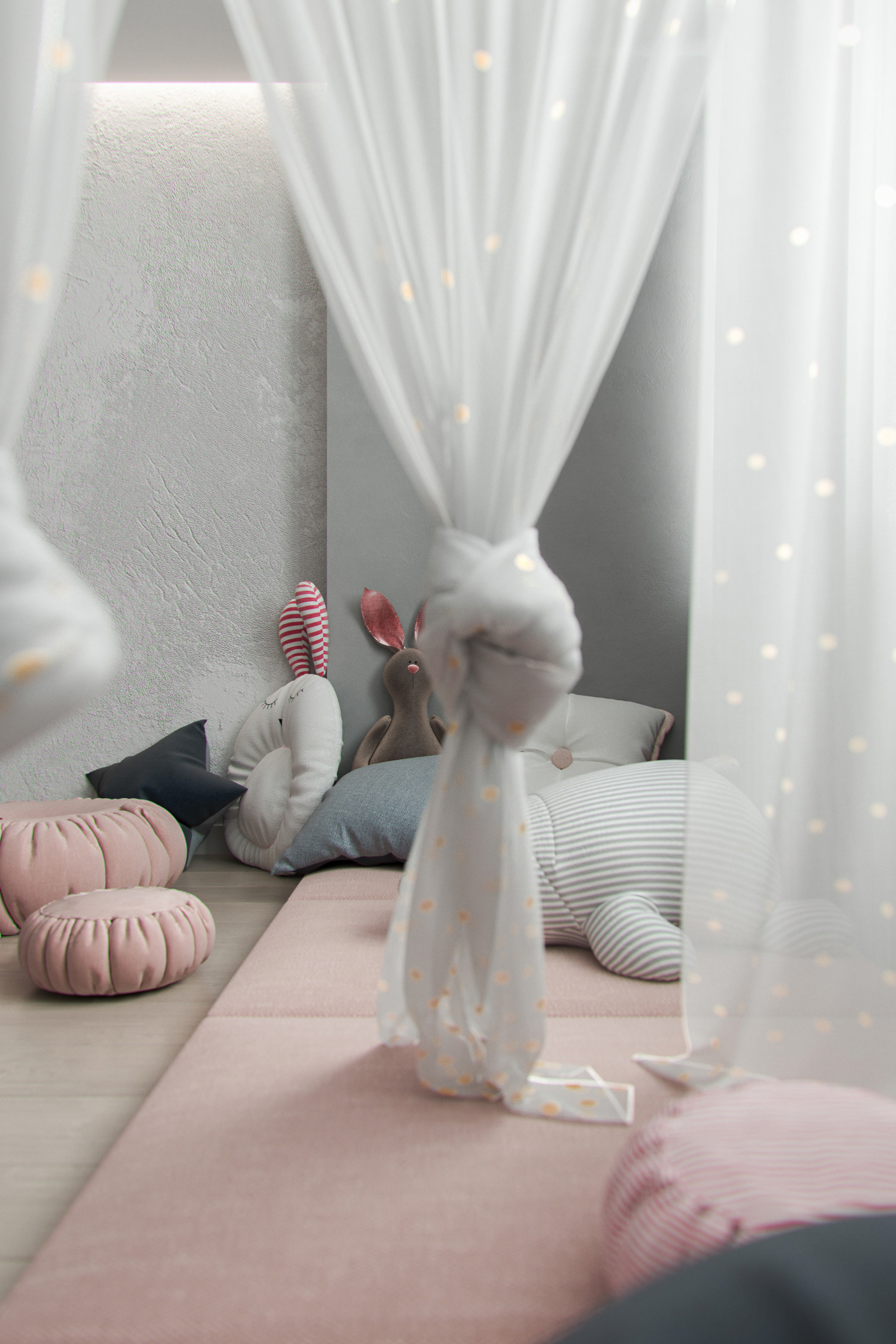 «I love this project so much as I can. This apartment is a good example of great collaboration between customer and designer. My main idea is listening to the customer and use my skills to make a good project.»
— said Ihor Havrylenko