Yuki is a small one-room apartment in the city of Kiev. The customer is a girl of 22 years old, student, adventurer. She loves minimalism, loves to travel, watch interesting movies and sing. She has an amazing Labrador breed dog. Before redevelopment in the apartment were two rooms. Since here she has to live with her boyfriend, we decided to make one bedroom, and room combines with the kitchen.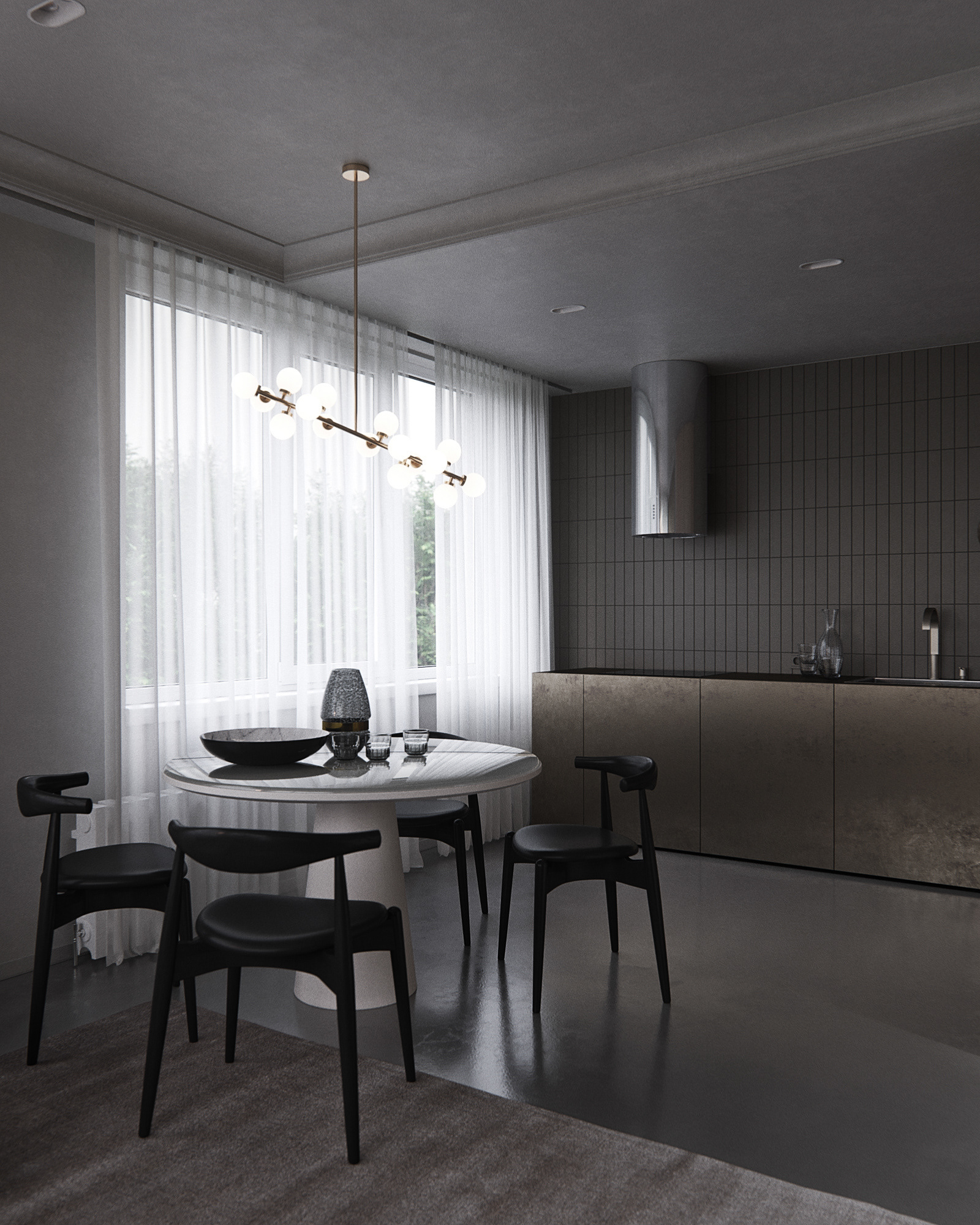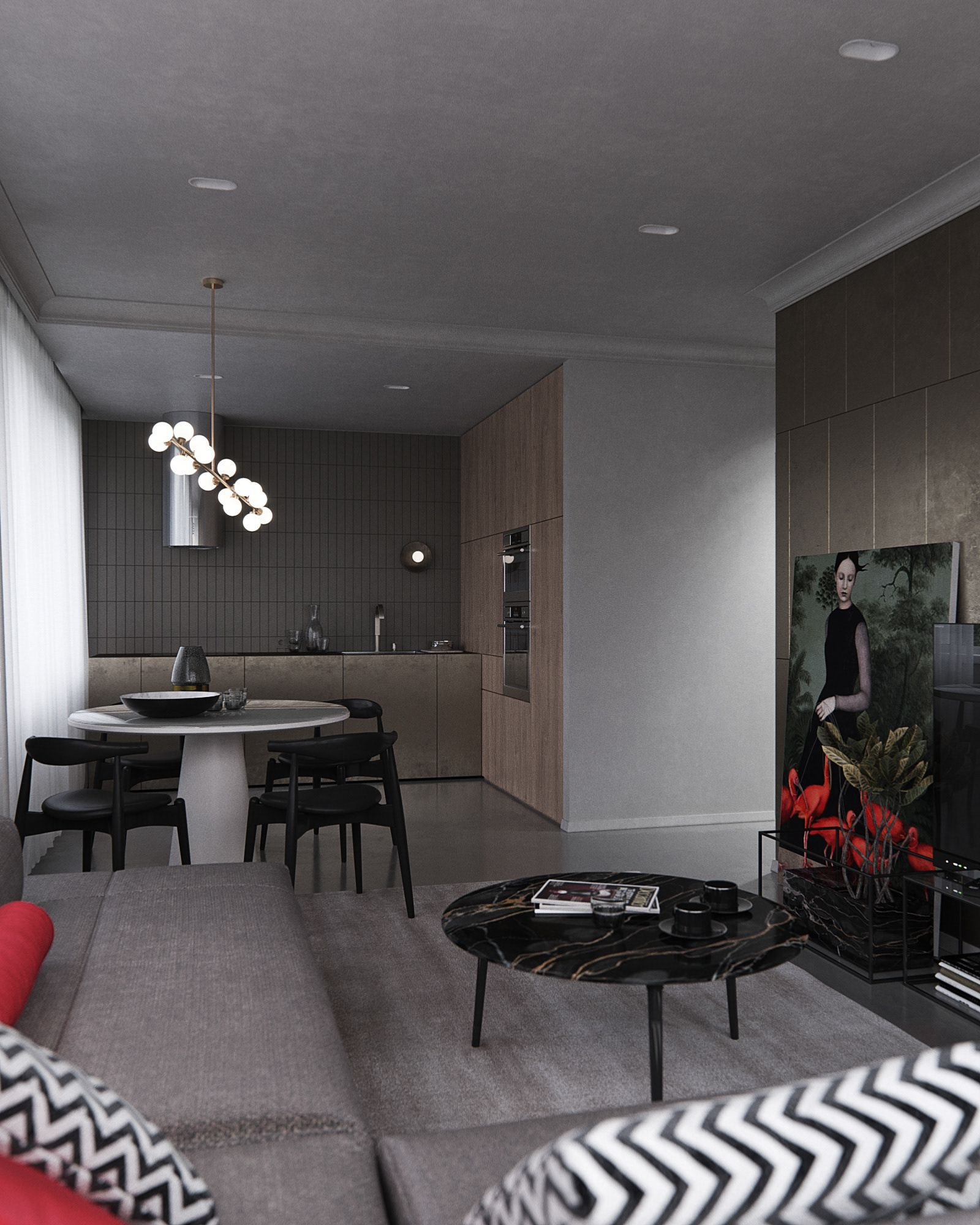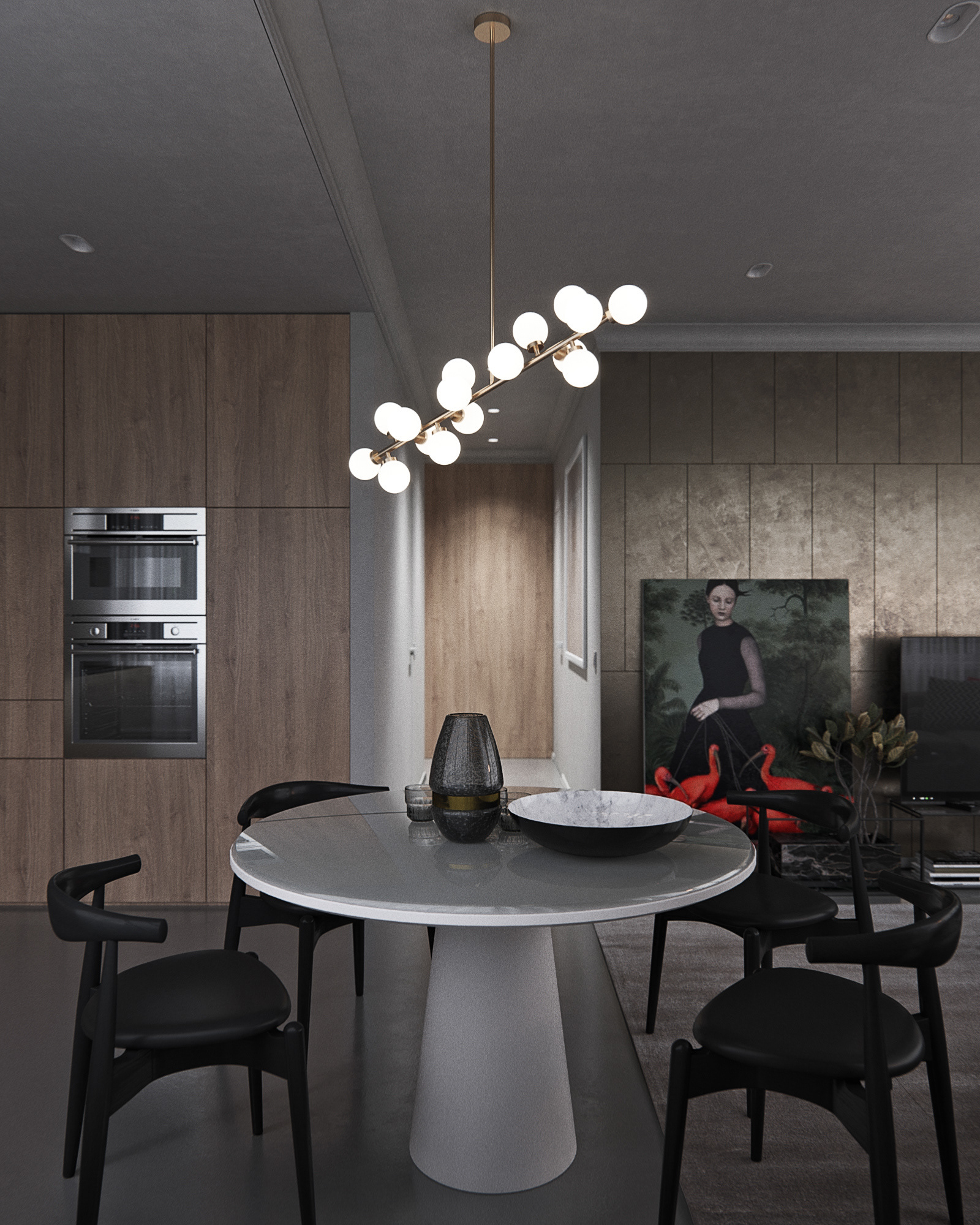 Relatives and friends come to the owner very often. That is why we wanted to create a modern kitchen-studio, which can hold up to 10 people at a time. As a result of redevelopment in the apartment, there is an entrance zone (free space in front of the entrance door and a corridor-wardrobe), a bedroom, a toilet, a kitchen-studio.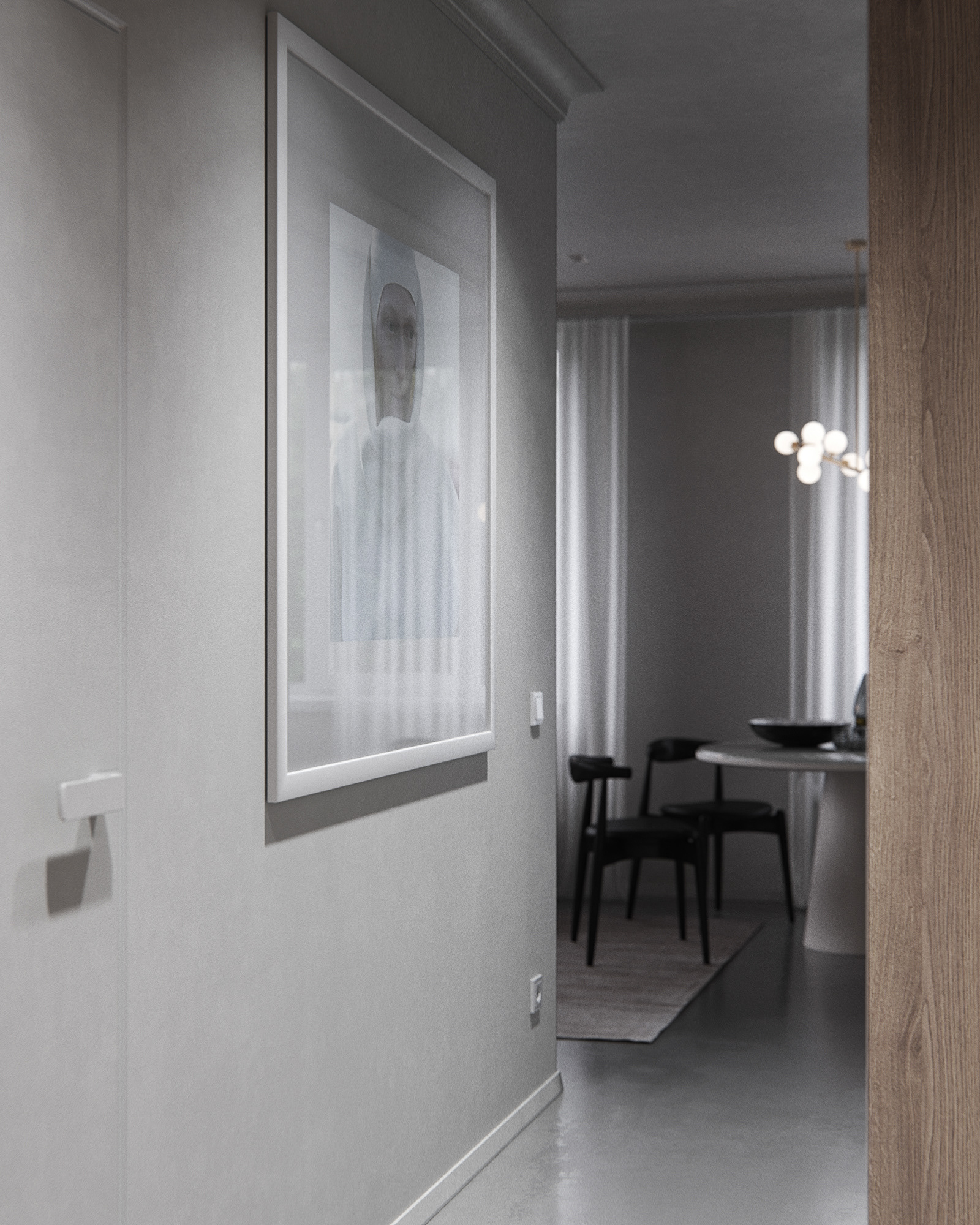 Apartment concept: eclecticism that combines minimalism, contemporary classics, and Scandinavian style. Surprisingly, in such a small apartment there are unusually many windows. We decided that it would become the main chip. Light is associated with air, freedom, ease, nature, trees, and animals. Due to such considerations, we found the main materials for us: light environmental plaster, green and gold colors for furniture, a real tree material.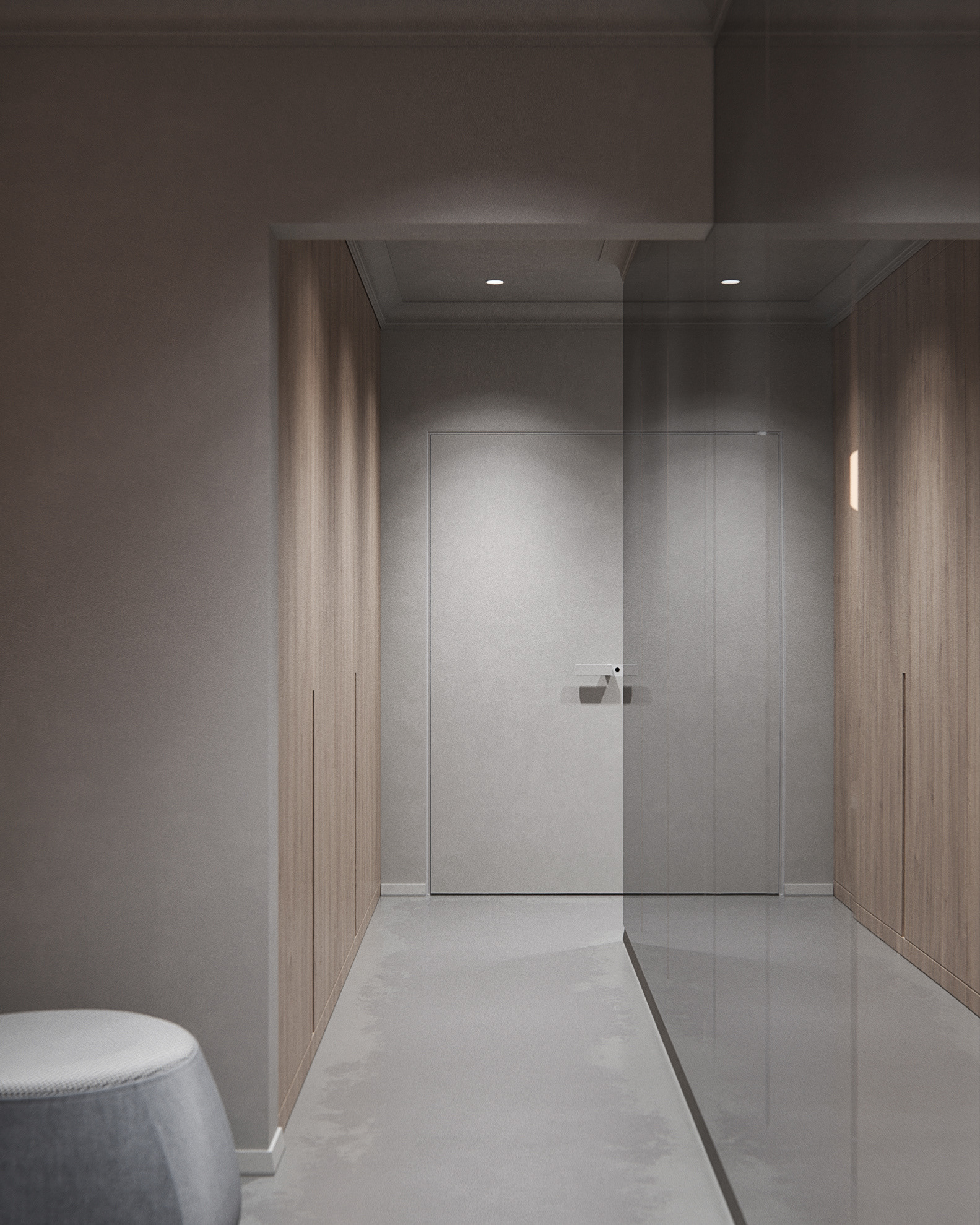 For decorative elements, we chose gold and metal colors. Some parts are completely black. Others are completely white. In our opinion, all these colors bestow the character of a living and nature. That's why there are not very bright and acid colors.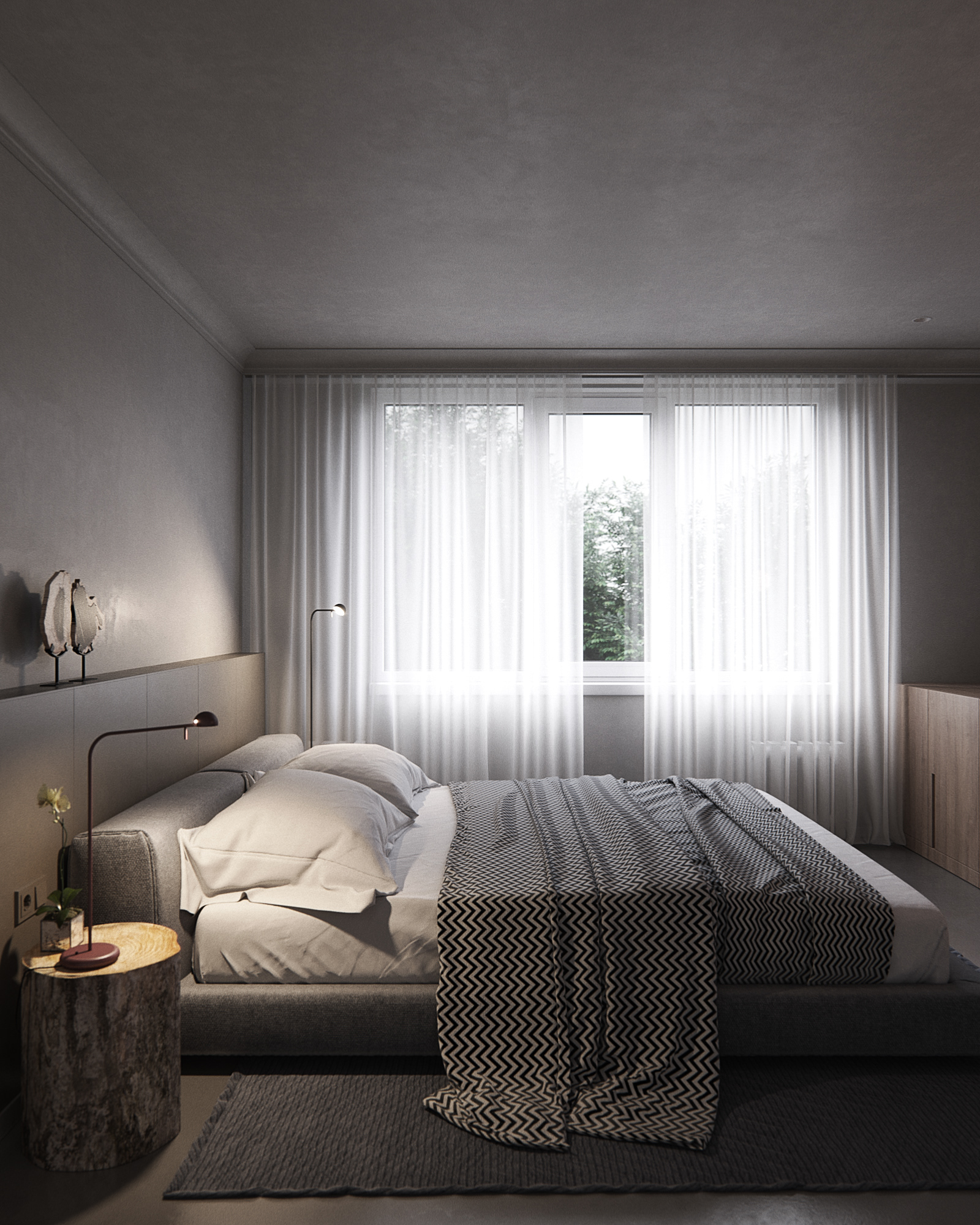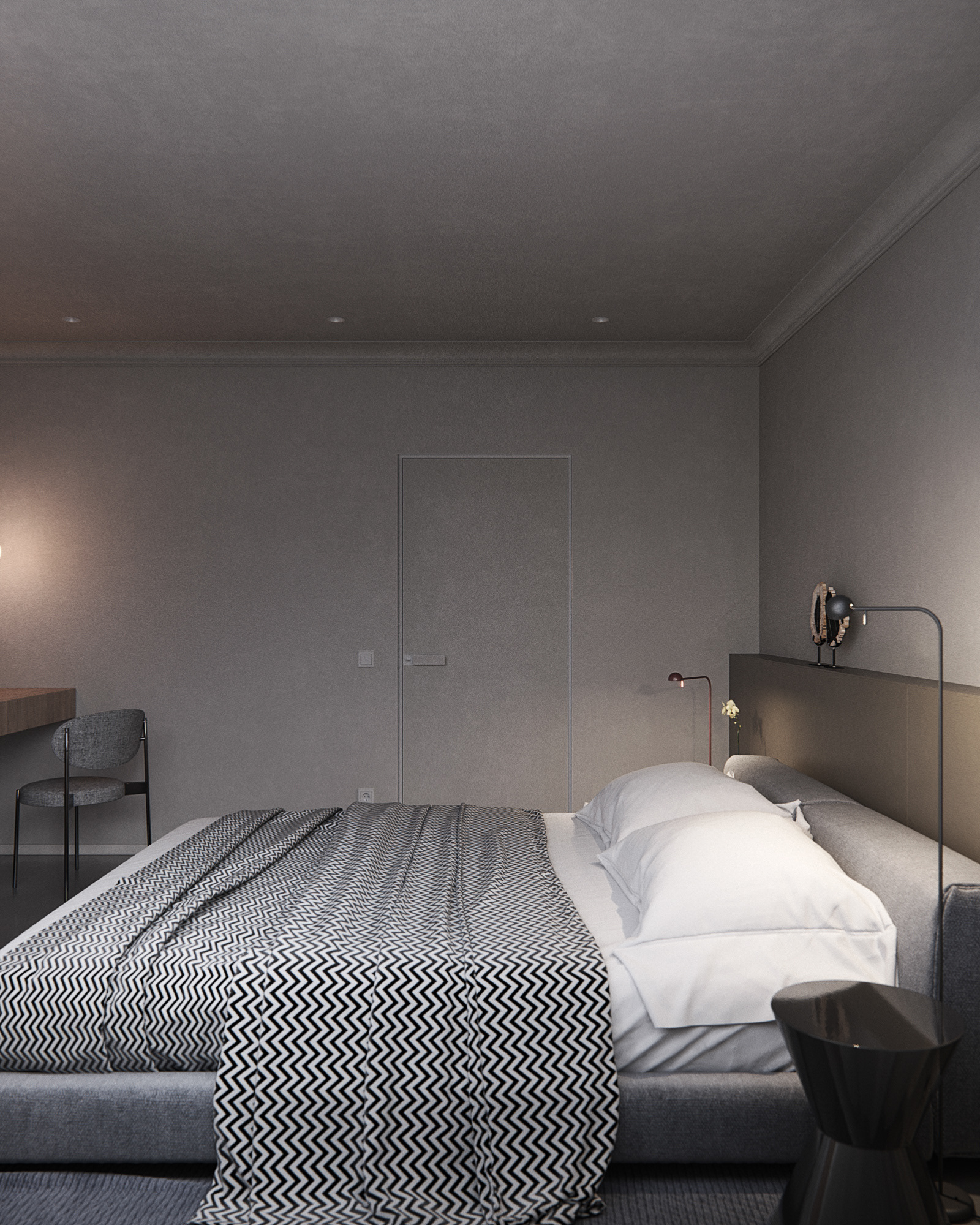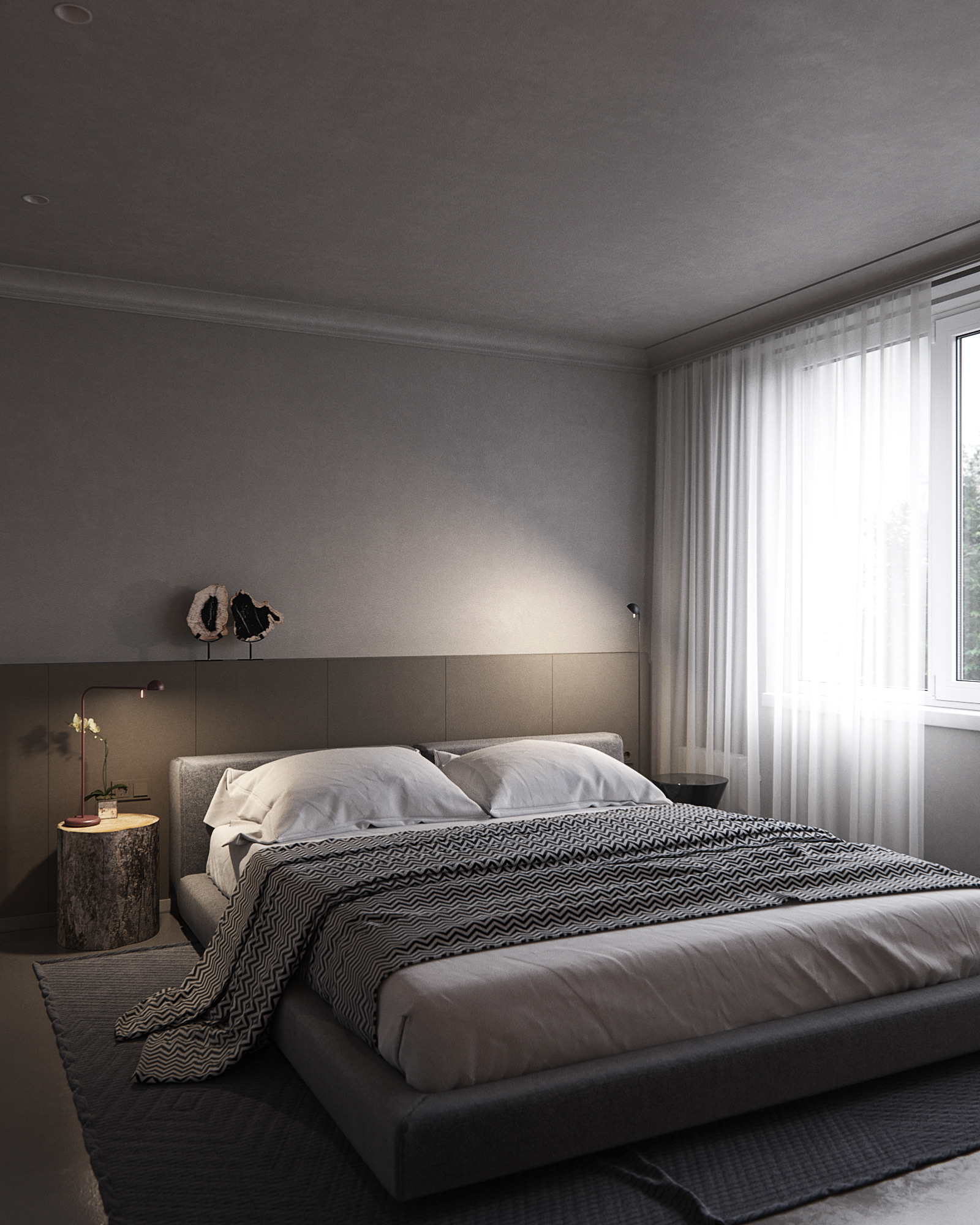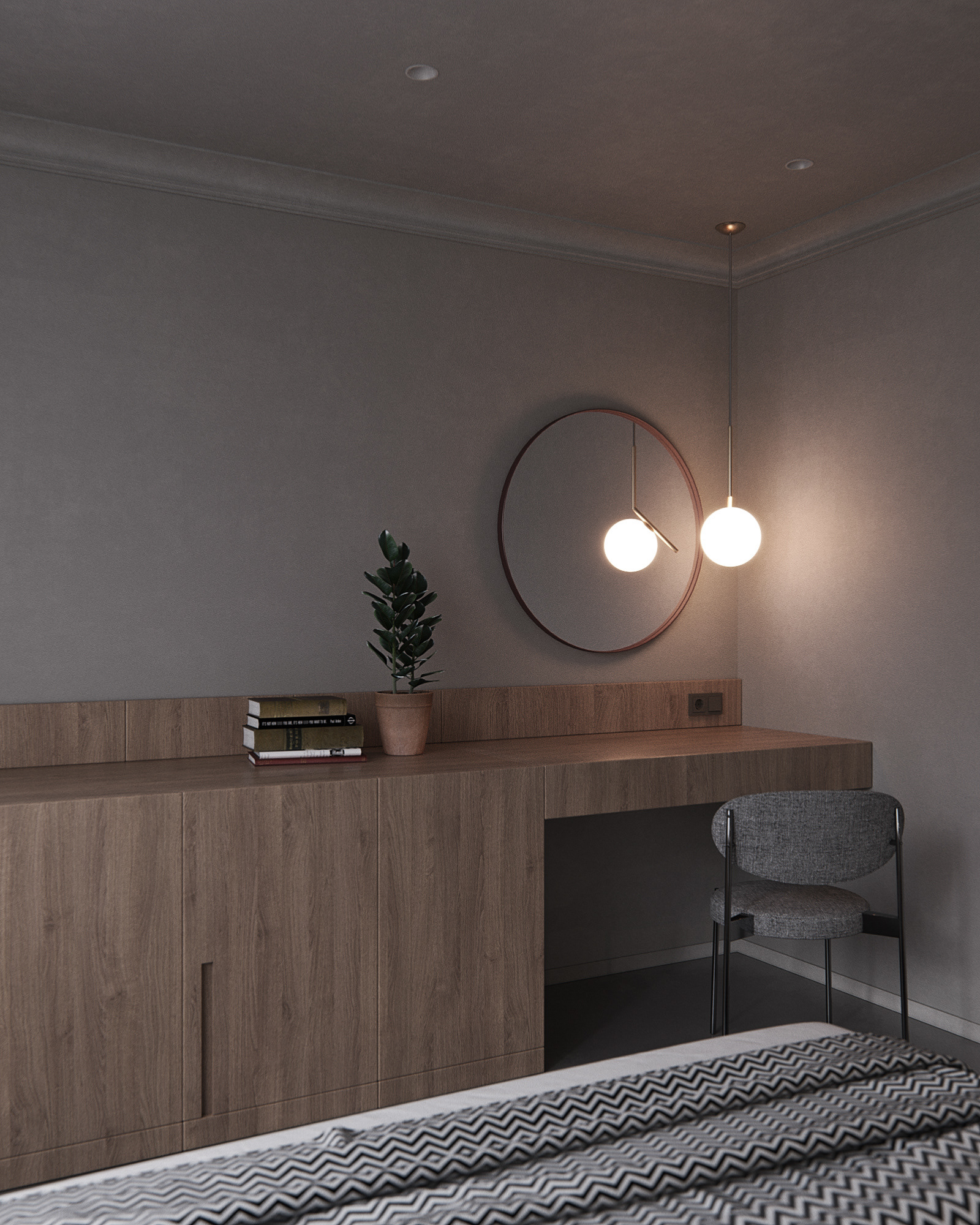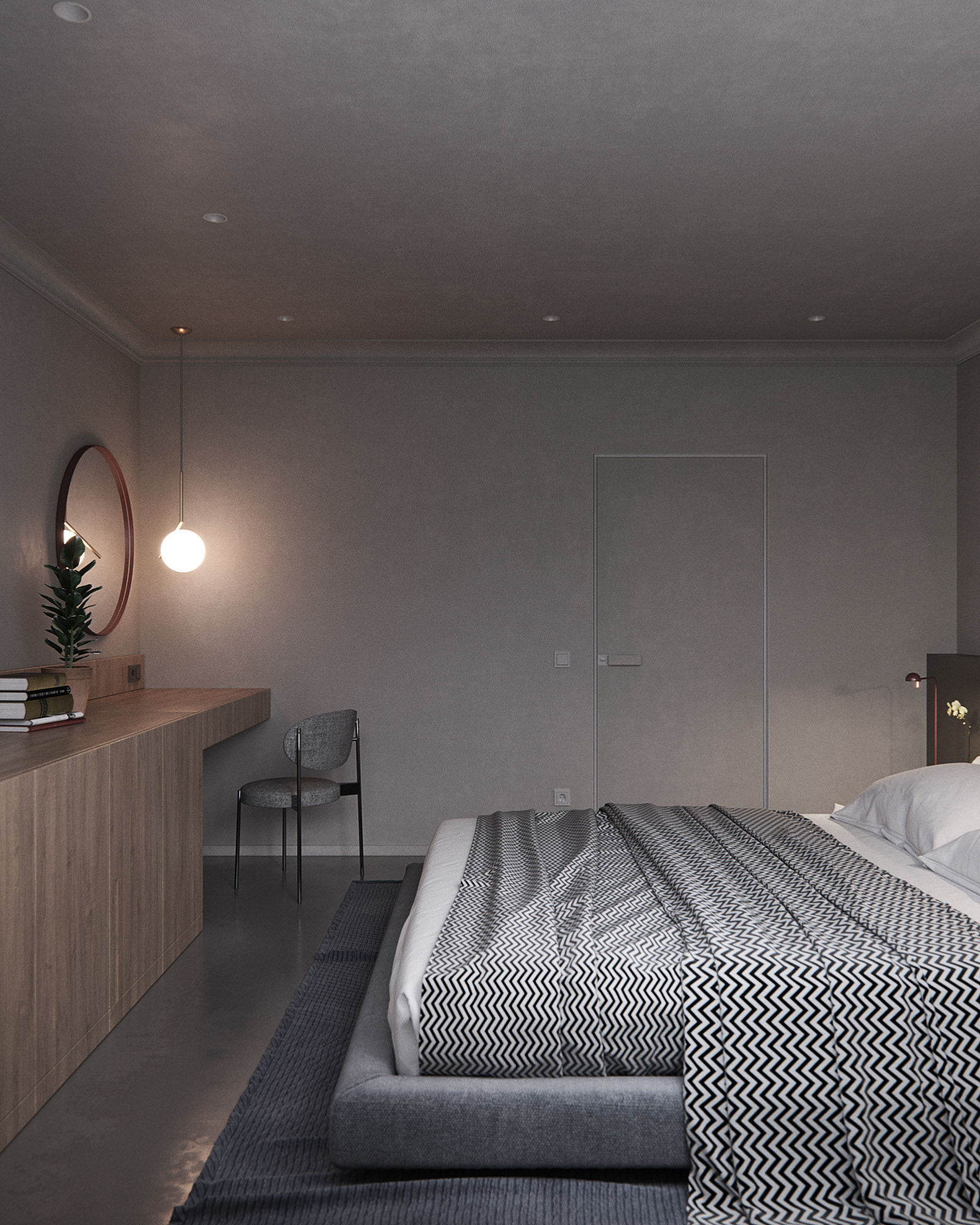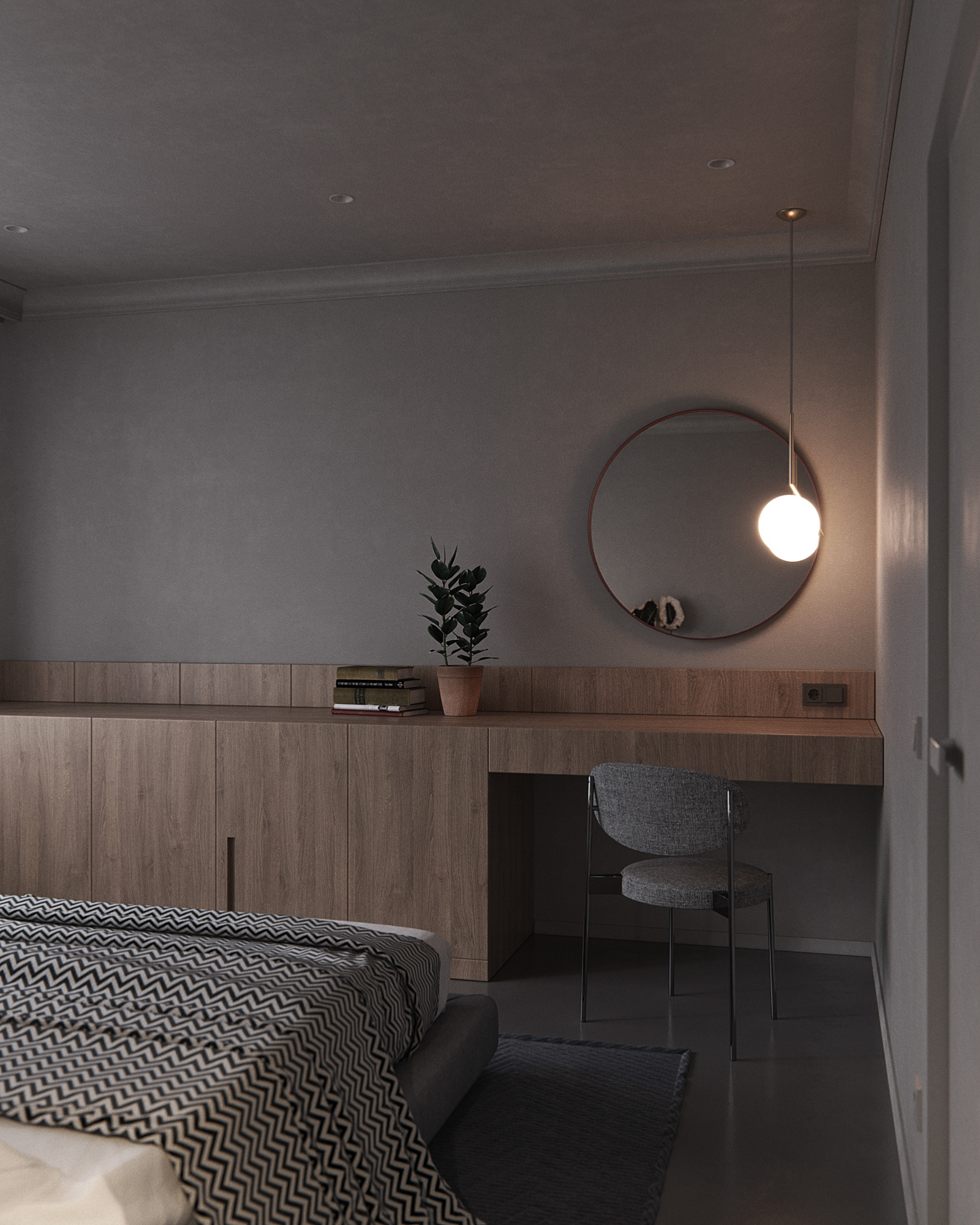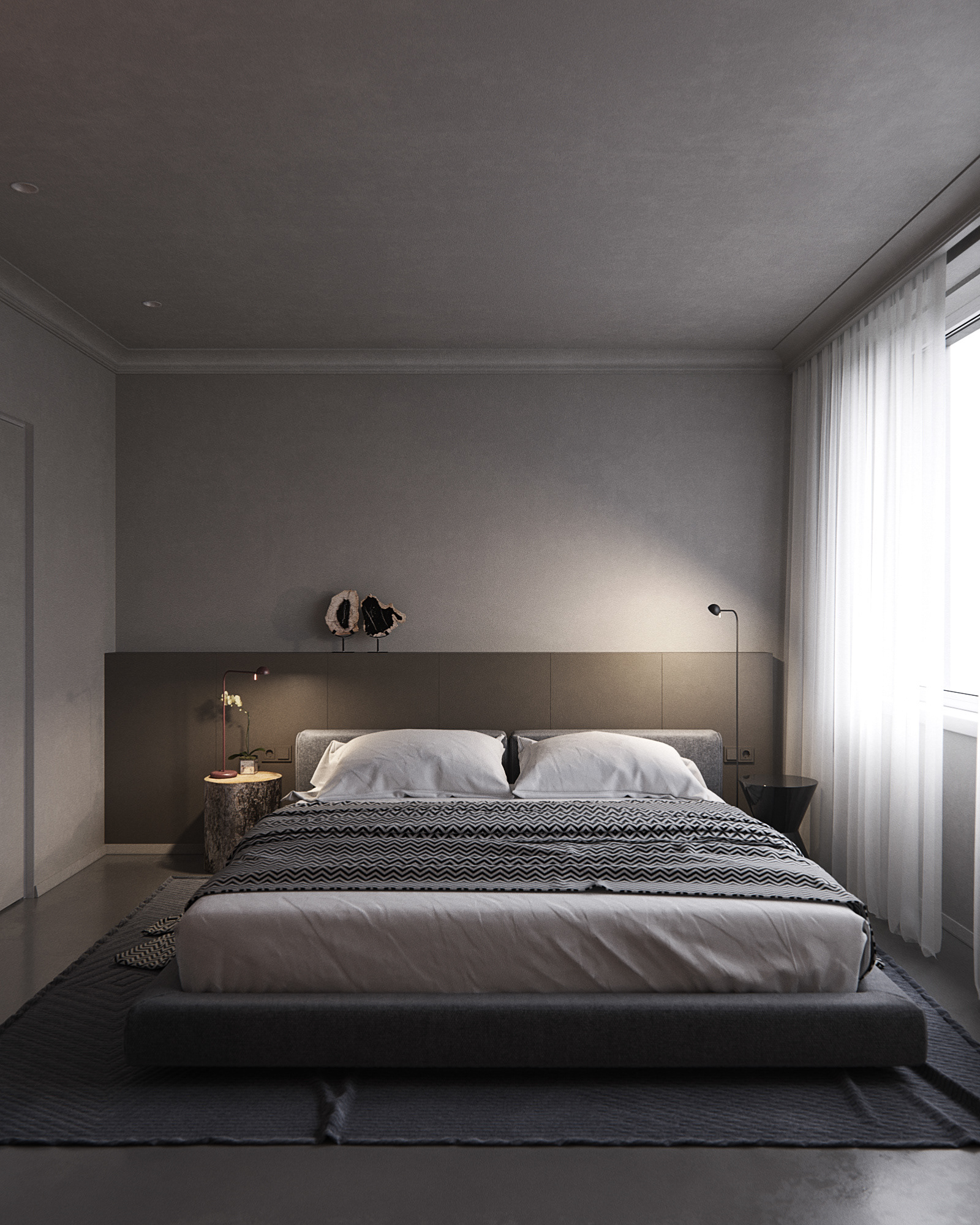 The name of the project arose spontaneously. It does not mean anything. Yuki is simply a synthesis of art and naturalism, it's just a random word that, according to the author, completely conveys the mood of the apartment. Yuki is a beautiful girl who does not cling to monotony but goes on to meet adventure.