I very often think about everyone. About absolutely different things ... friends, love, bitterness, loss, about the cosmos and about life after death. I think about beauty and about emotions. About people whom I see every day on the streets of my native city - Kiev. It seems to me that my thoughts give me the opportunity to look at the design entirely from the other side. Many people think that design is just about inventing something new. But this is not so. Many have a wrong opinion. Before you create something you need to live a story. Before I start to present my new project I want to introduce you to the words of Andy Warhol, an important person for me. After I read these words that the idea of ​​the Oshu project was born.
'Every person has beauty at some point in their lifetime. Usually in different degrees. Sometimes they have the looks when they're a baby and they don't have it when they're grown up, but then they could get it back again when they're older. Or they might be fat but have a beautiful face. Or have bow-legs but a beautiful body. Or be the number one female beauty and have no tits. Or be the number one male beauty and have a small you-know-what. Some people think it's easier for beauties, but actually, it can work out a lot of different ways. If you're beautiful you might have a pea-brain. If you're not beautiful you might not have a pea-brain, so it depends on the pea-brain and the beauty. The size of the beauty. And the pea-brain. I always hear myself saying, "She's a beauty!" or "He's a beauty!" or "What a beauty!" but I never know what I'm talking about. I honestly don't know what beauty is, not to speak of what "a" beauty is', — says Andy Warhol.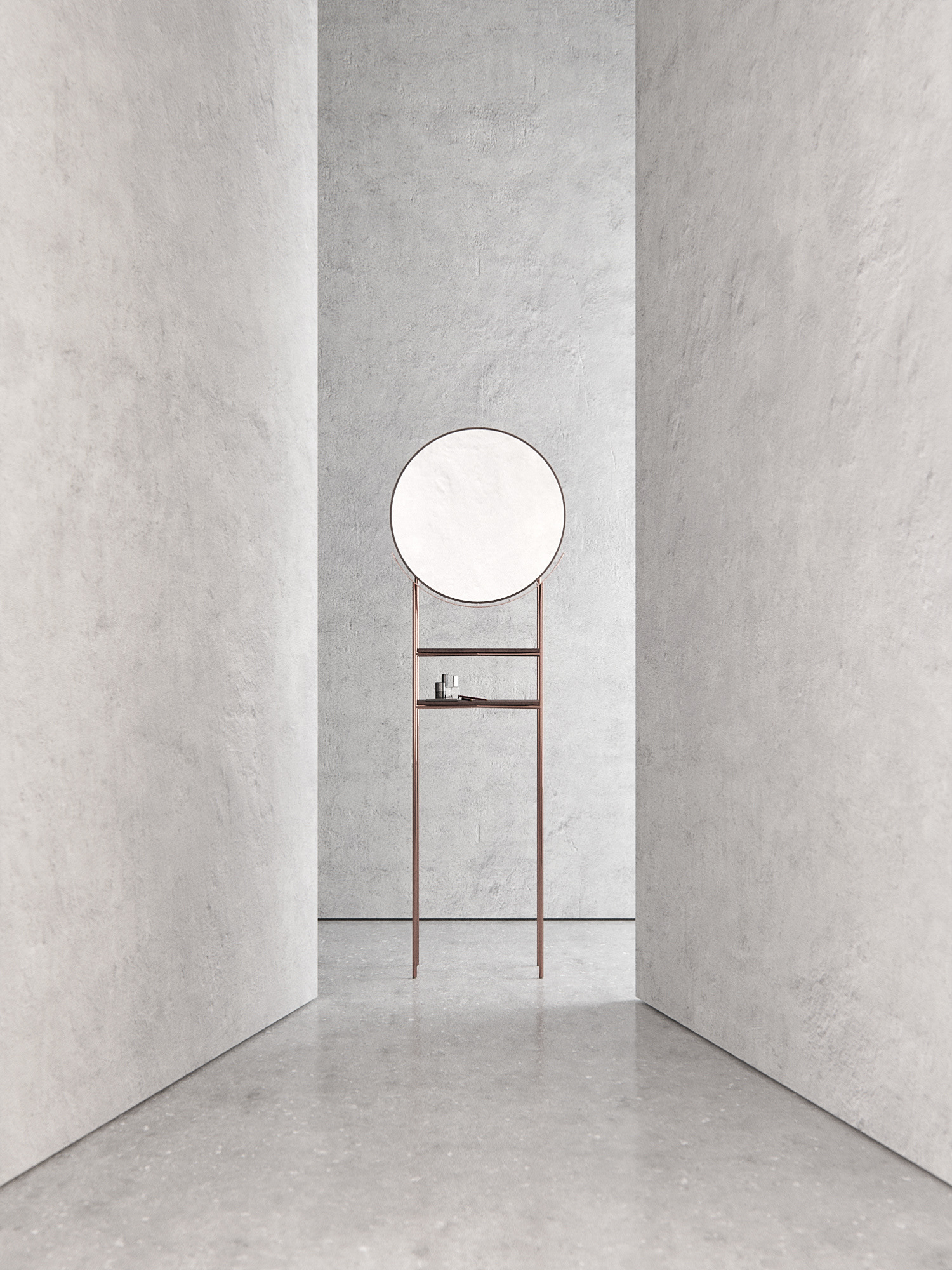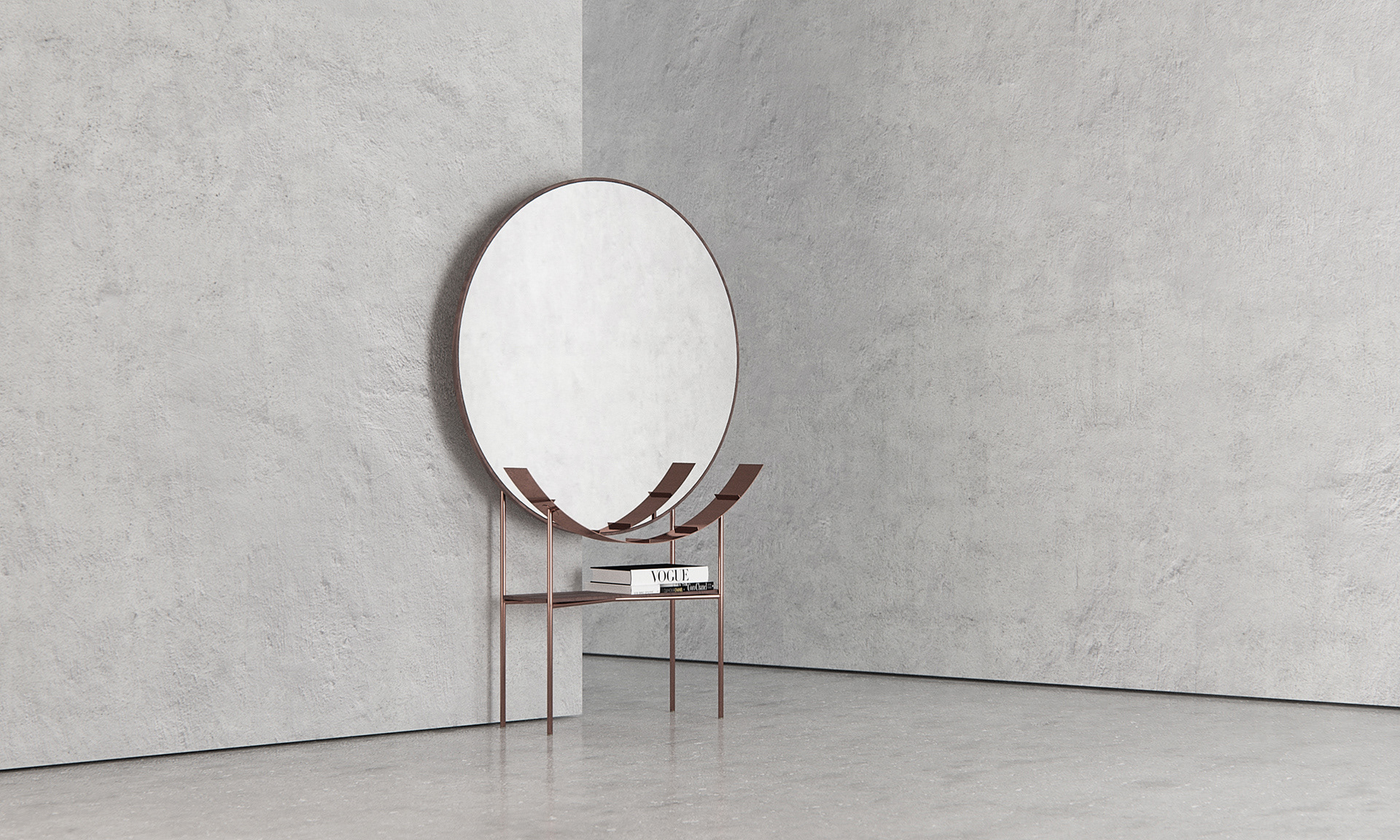 'A mirror is an object that reflects light in such a way that, for the light in the light, that does not protect much of the original wave signal', — people will say. But for me the mirror is about our soul, beauty and emotion are displayed in. Mirrors are not just an object. They all see everyone remembers. These thoughts have very strongly hooked my soul. Therefore, I became fired with the desire to develop a design of mirrors. Working on this project, I wanted to show everyone that mirrors are much more important than beds, doors, armchairs. With mirrors, it is very interesting to work. Always different.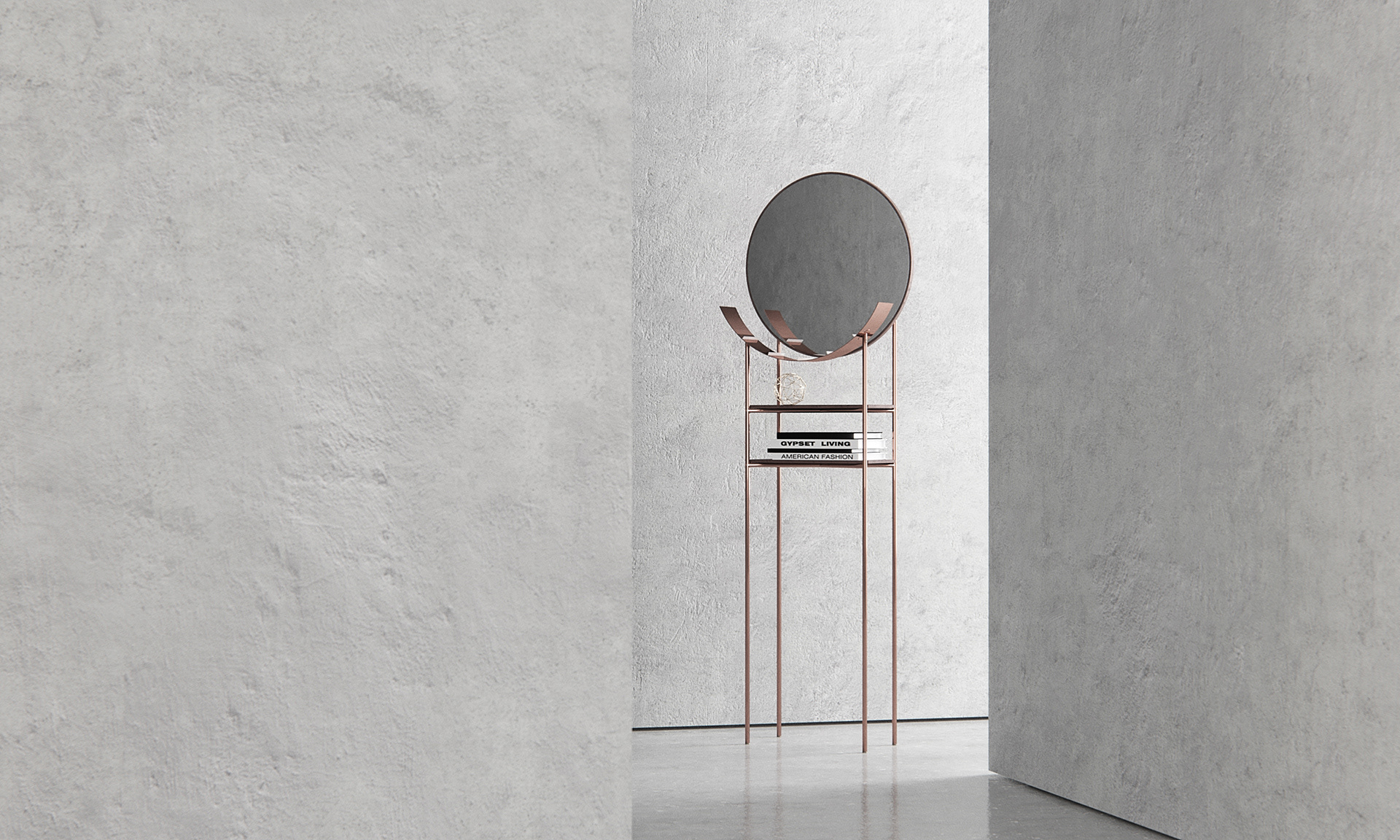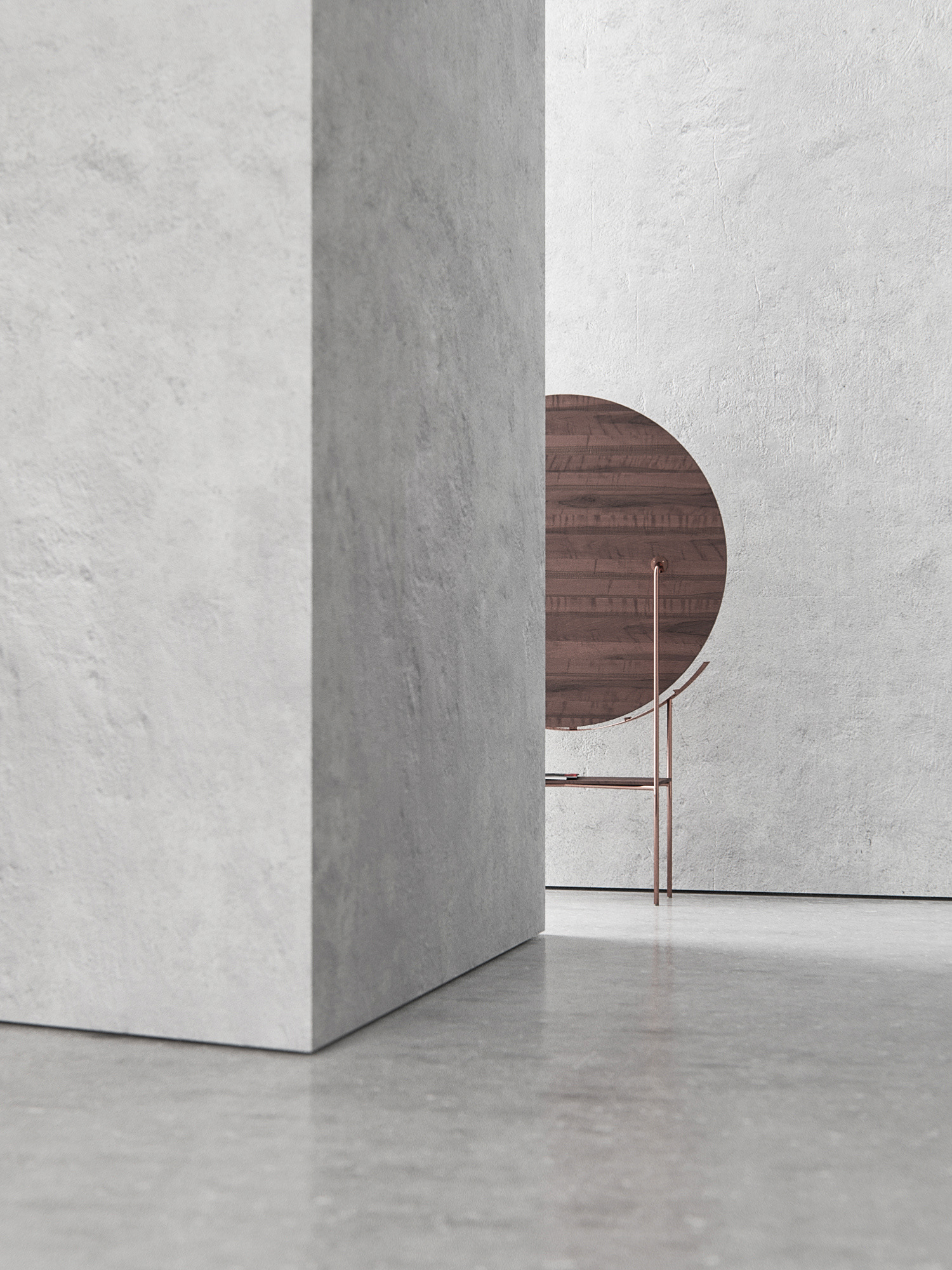 Every morning the white light fills her room. Then bright sunlight glides over her smooth, refined face. She wakes up. She stretches. Today is her new day. Today will be a new story. She smoothly rises from the bed and walks slowly to the dressing table. She sits across the huge round mirror. On her face a smile and fresh rouge.
My new project is devoted to the beautiful half of humanity — to women. The Oshu is a dressing table that perfectly fits in any modern space and will always delight beautiful ladies and their companions.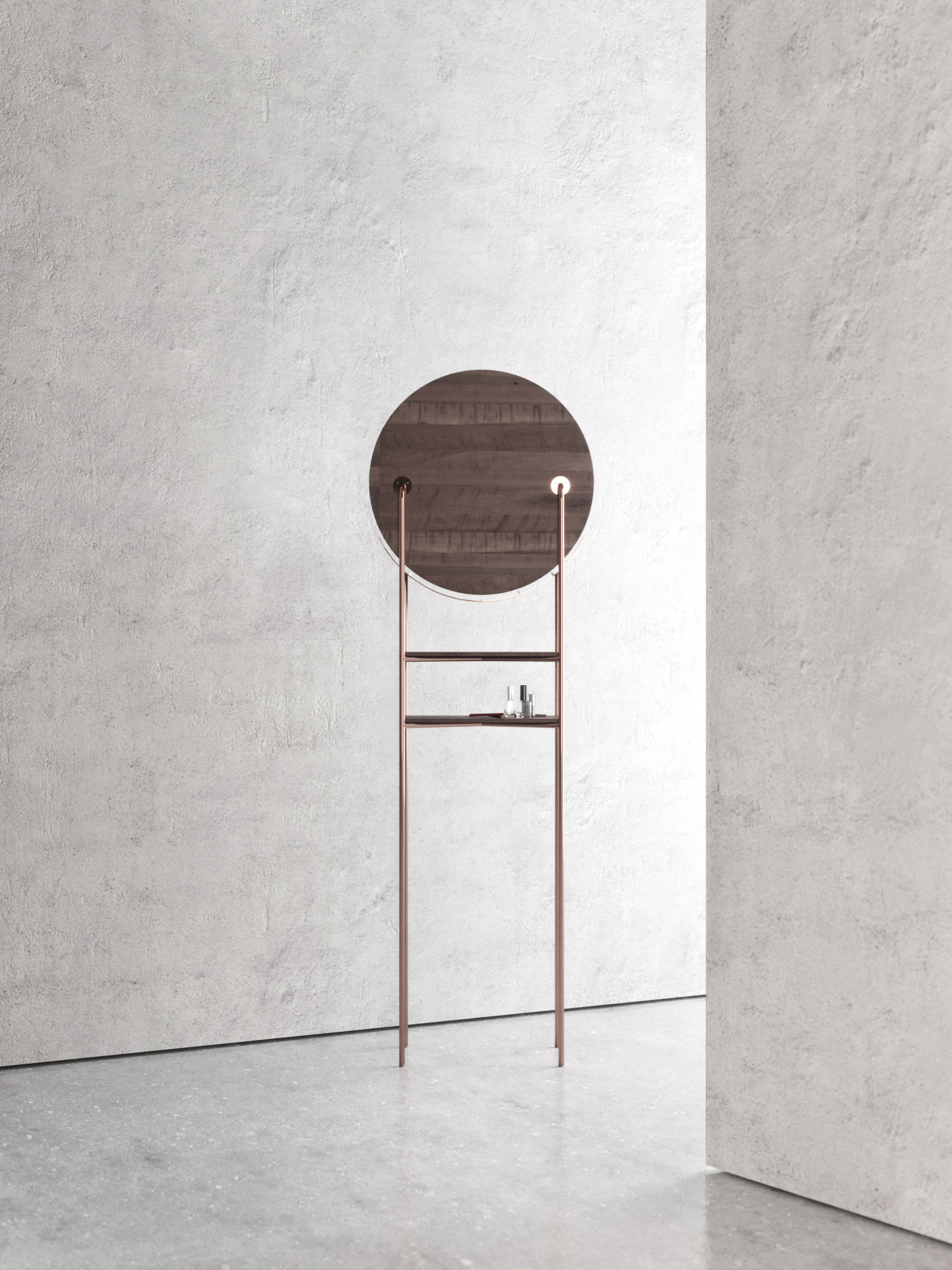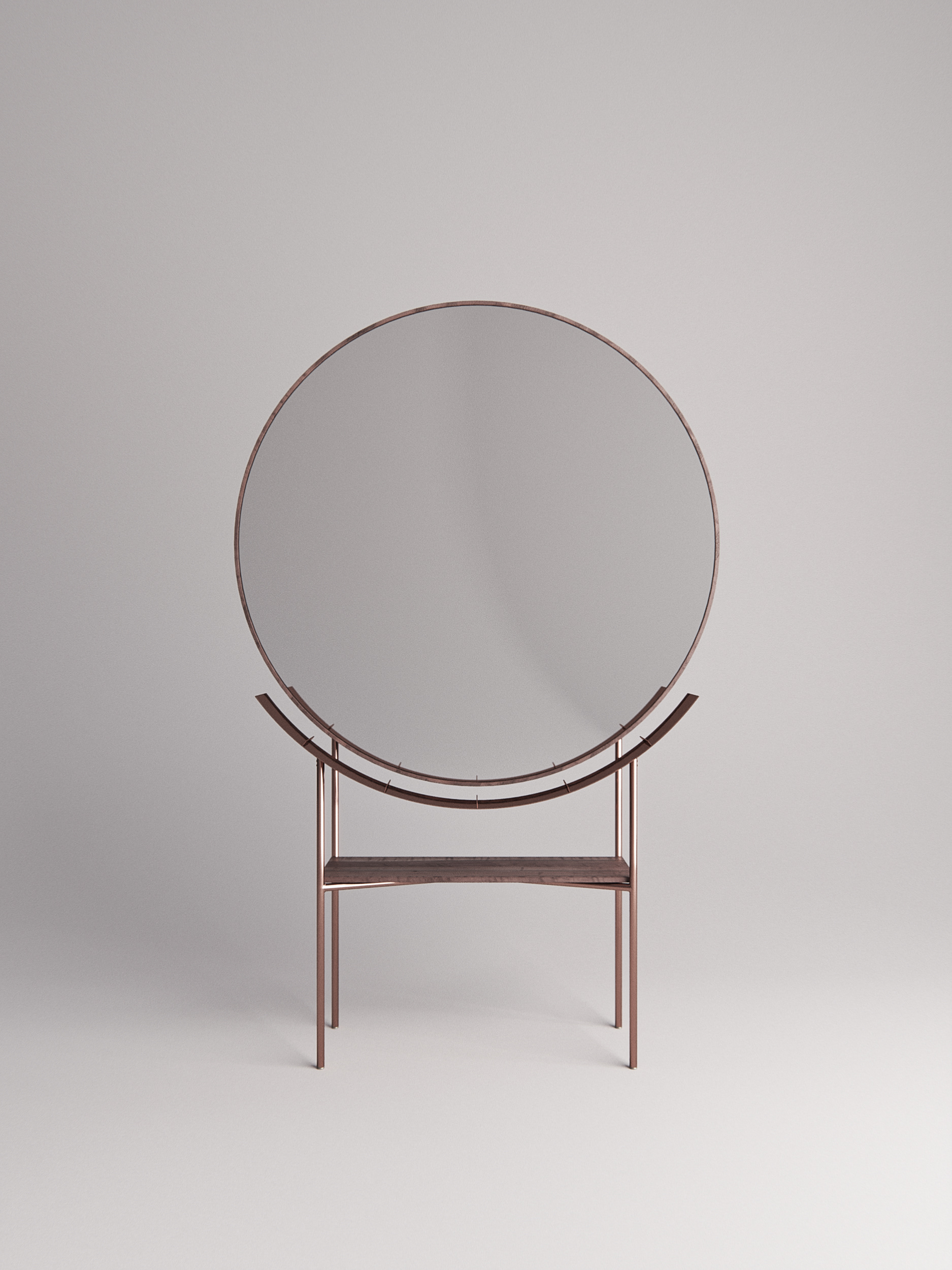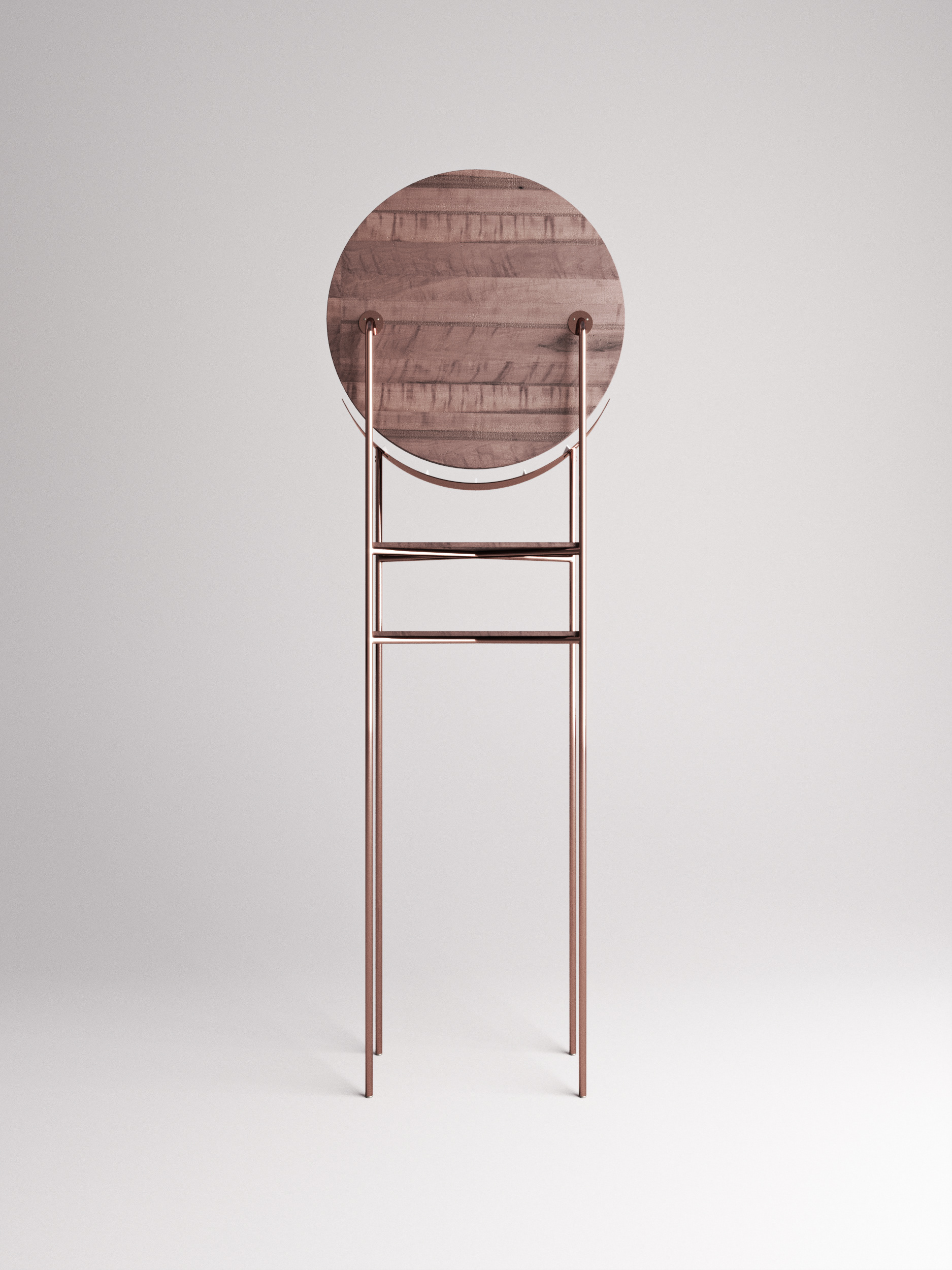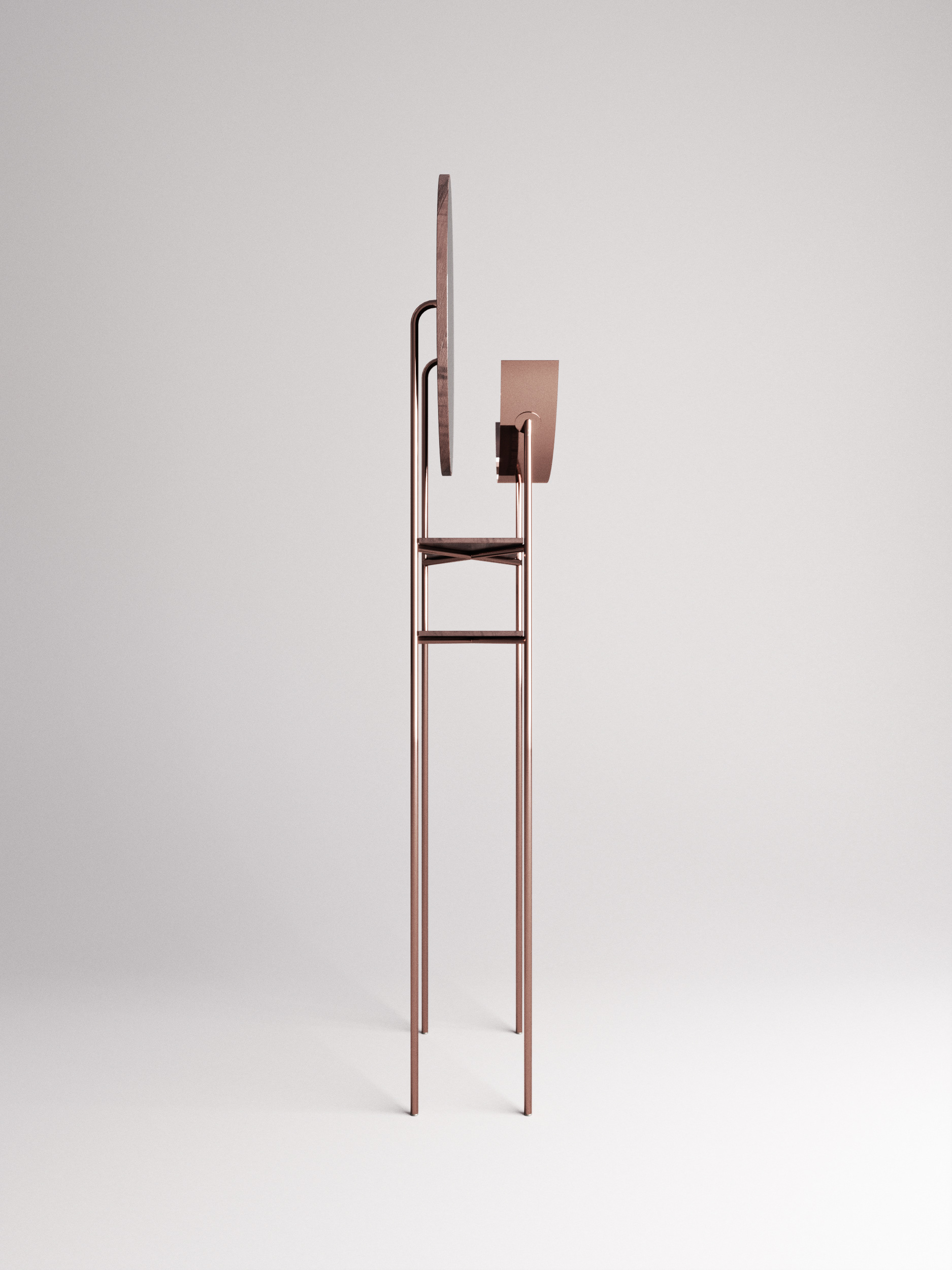 The Oshu - is toilet table made in a modern minimalist style. The assortment of Oshu has two different models. The first model is O1, the second is O2.
O1 - 1000 x 275 mm, h = 1520 mm, R of mirror = 500 mm. O2 - 600 x 275 mm, h = 1840, R of mirror = 300 mm. O1 - low dressing table with a large round mirror and two surfaces for storing women's things. Any girl will be pleased to start her morning sitting in front of O1. The second model of Oshu is higher. O2 is much more compact than O1, has three surfaces for storing small things, and a round mirror.
Design O1 is specially created for bedrooms, guest rooms and other rooms that are designed for relaxation. The O2 model is more universal. She does not require a stool. Use O2 can only be standing. That's why this model is easily suitable not only for housing but also for public places. For example, the O2 model can be used in ladies' rooms of public spaces, at the exit from the restaurant or in the beauty salon.