In the Italian courtyard, you can hear a gramophone playing. Tired Caravaggio's canvases gaze out the high-browed apartments, while the ivory ribbons of curtains stretch from the balconies. De Medici live here — furniture of the outstanding Italian origin, created for the noisy secular parties and dreamy lounge spaces.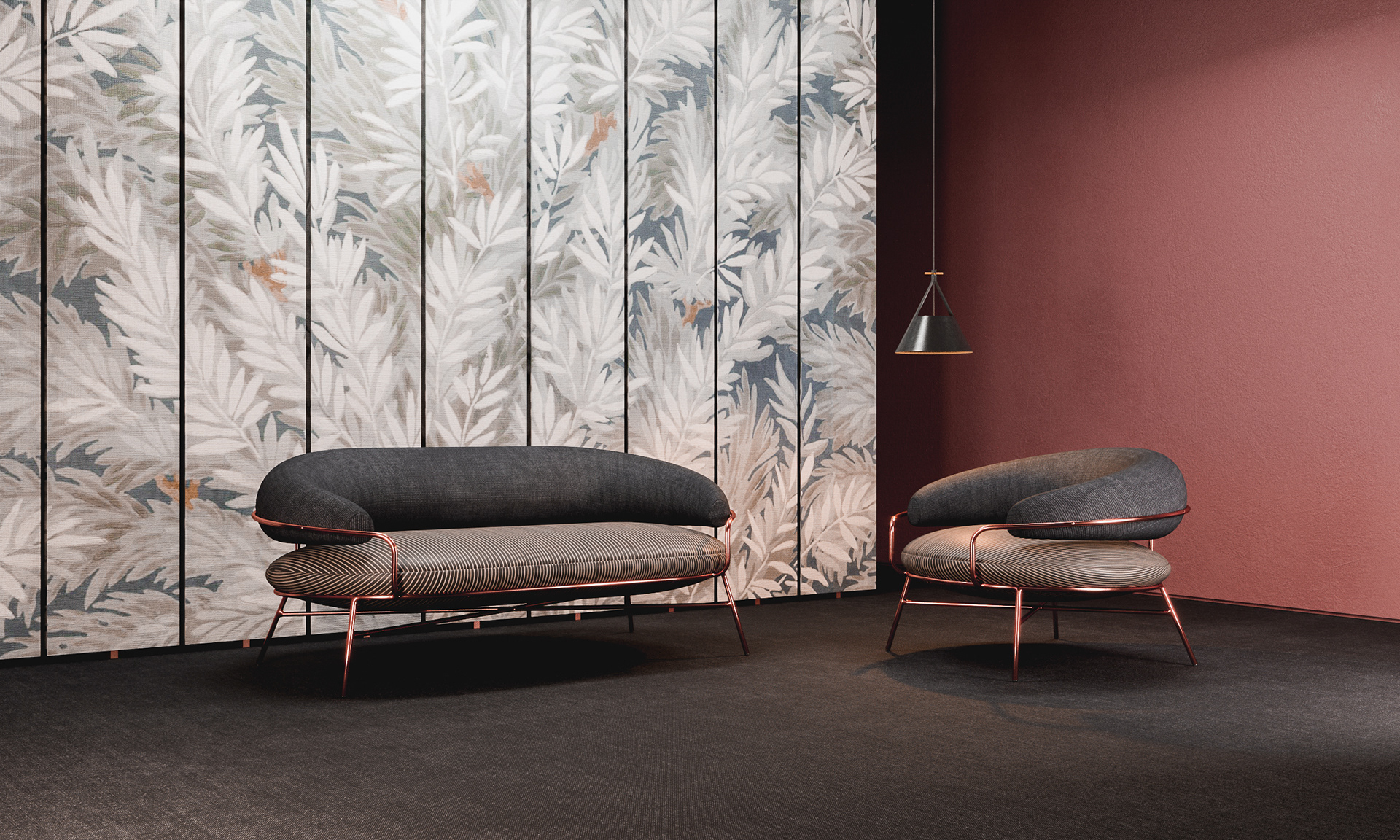 One furnished line consists of a collaboration of sofa and armchair in 3 different variations: a grey armrest and a striped pillow, a black armrest and a black pillow, a white armrest and a grey pillow.
A moon of the massive armrest is lying on the sitting pillow. Tactile English fabrics show their character thanks to the game of the textures — the seat and the back are wrapped in touch-diverse materials. The legs are made of copper to emphasize the elegance of Italian posture.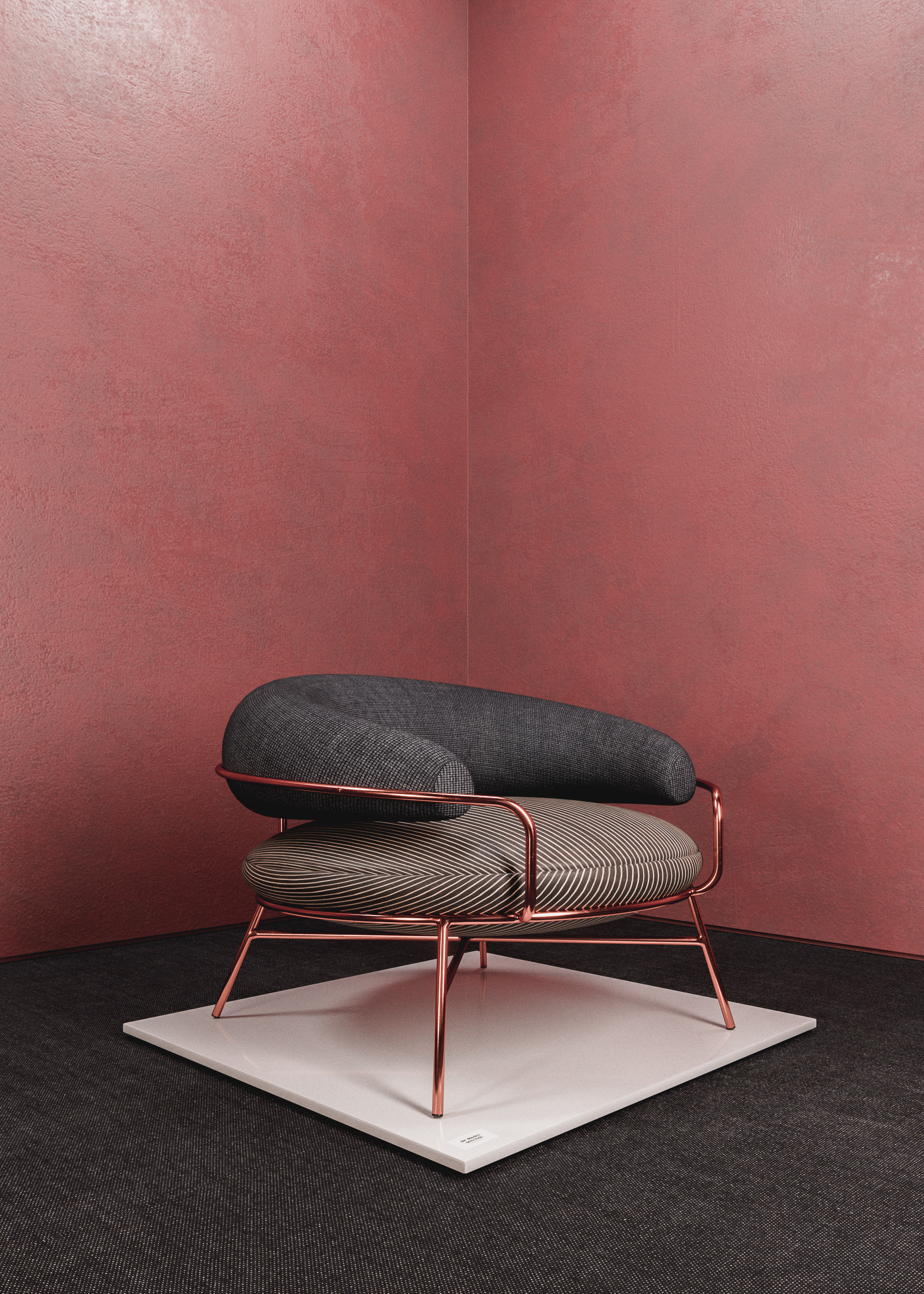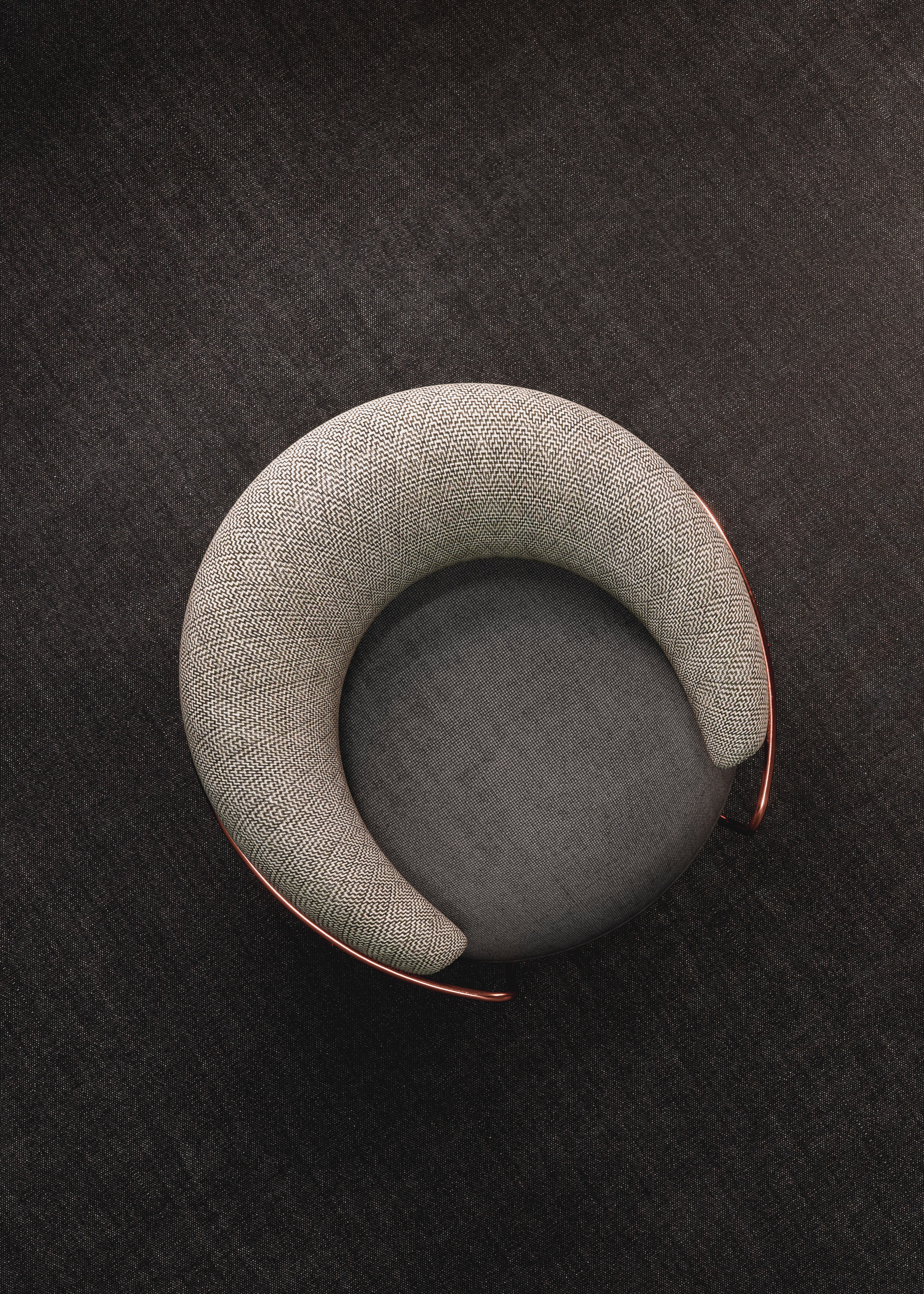 'The form of the furniture line doesn't provoke long stays but protects everyone who wants to rest oneself here. Each time it is a perfect balance between art and function.'
— Ihor Havrylenko, designer
They require attention, need space and interaction. 
With lighting, art objects, flowers, and the main supplement — a person.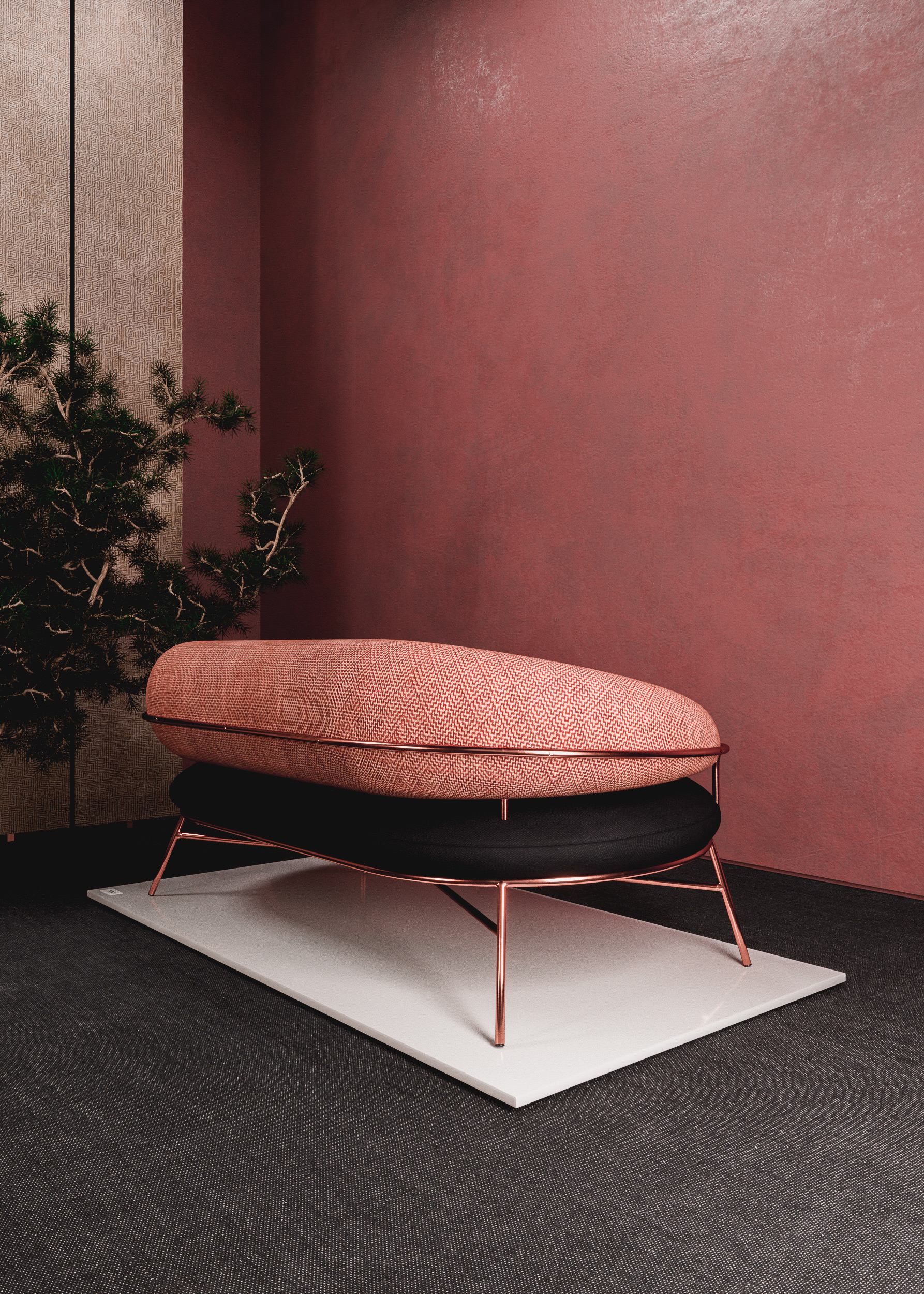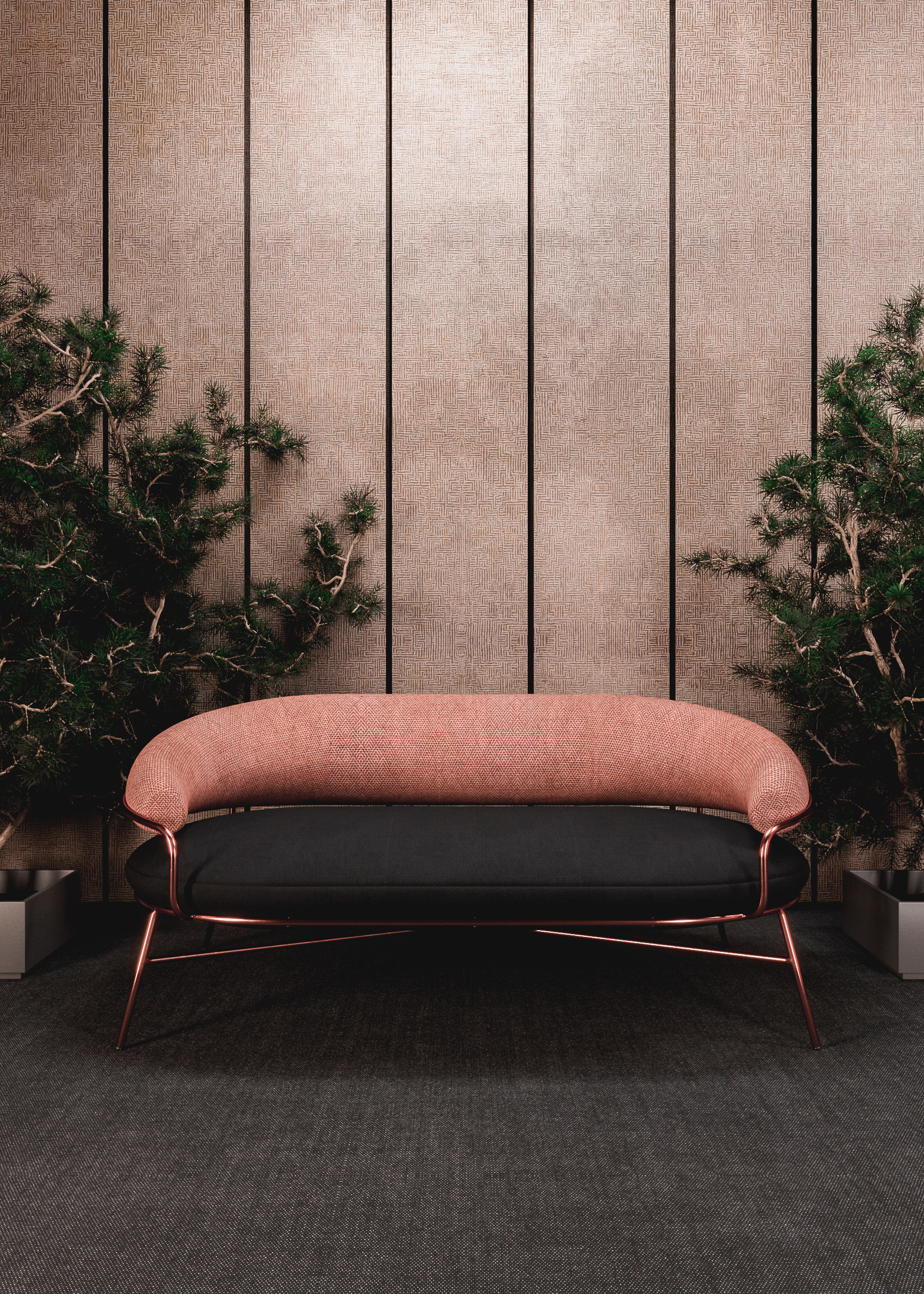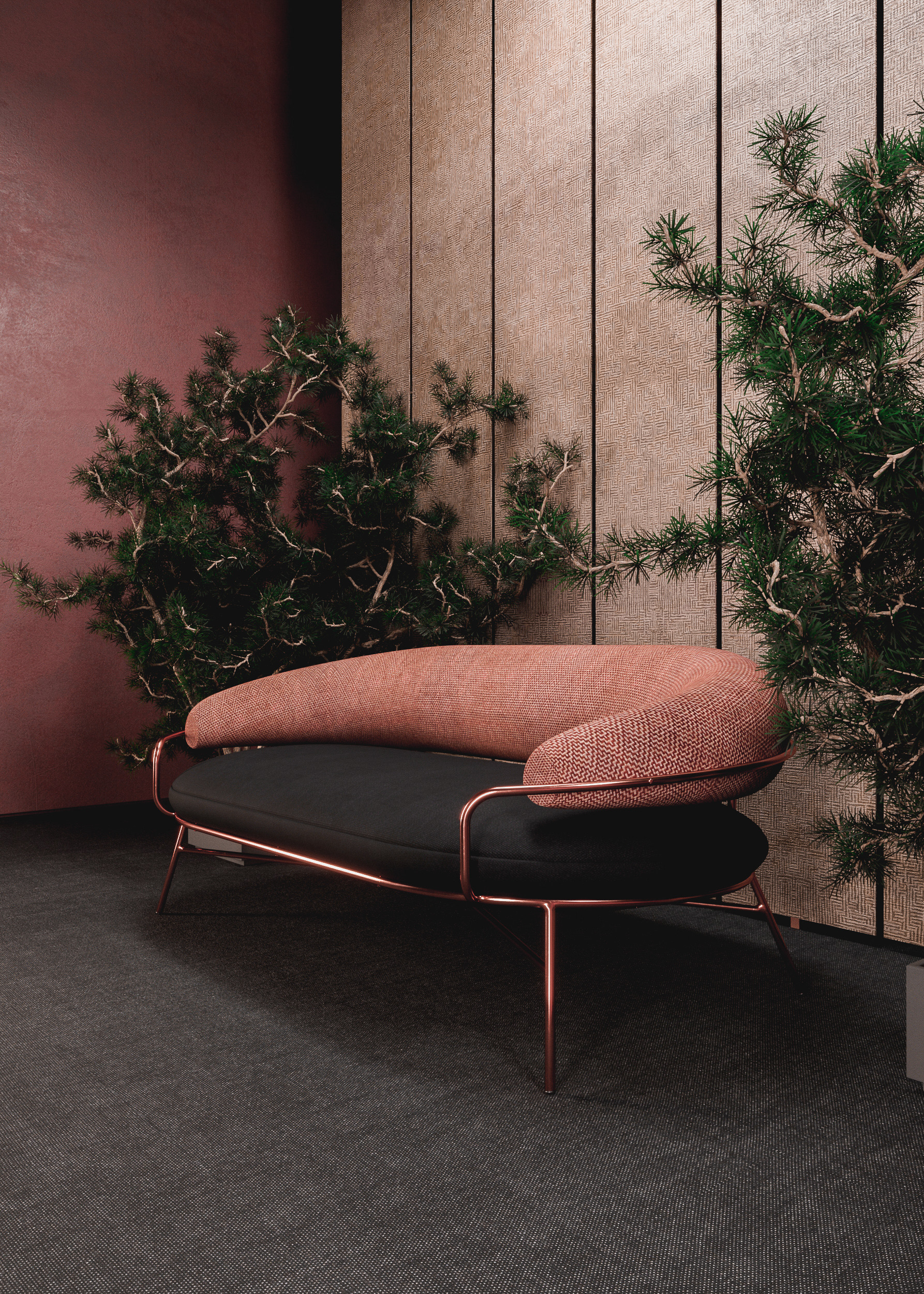 'De Medici is a tart wine with a siege. It does not necessarily quench thirst, but will surely leave a light copper finish of persimmons on the lips.'
— Ihor Havrylenko, designer