DAZED is an island of tranquility and silence for someone who doesn`t stop in motion. Even the most active and energetic people tend to get away from vanity and be alone for a while. In my new project, I managed to understand how an ideal apartment should look like for a person who works in the fitness industry. Meet Sergey Sheremeta - fitness coach, a man with huge ambitions, energy, strength and passion for his work. And what you will see - his new house DAZED.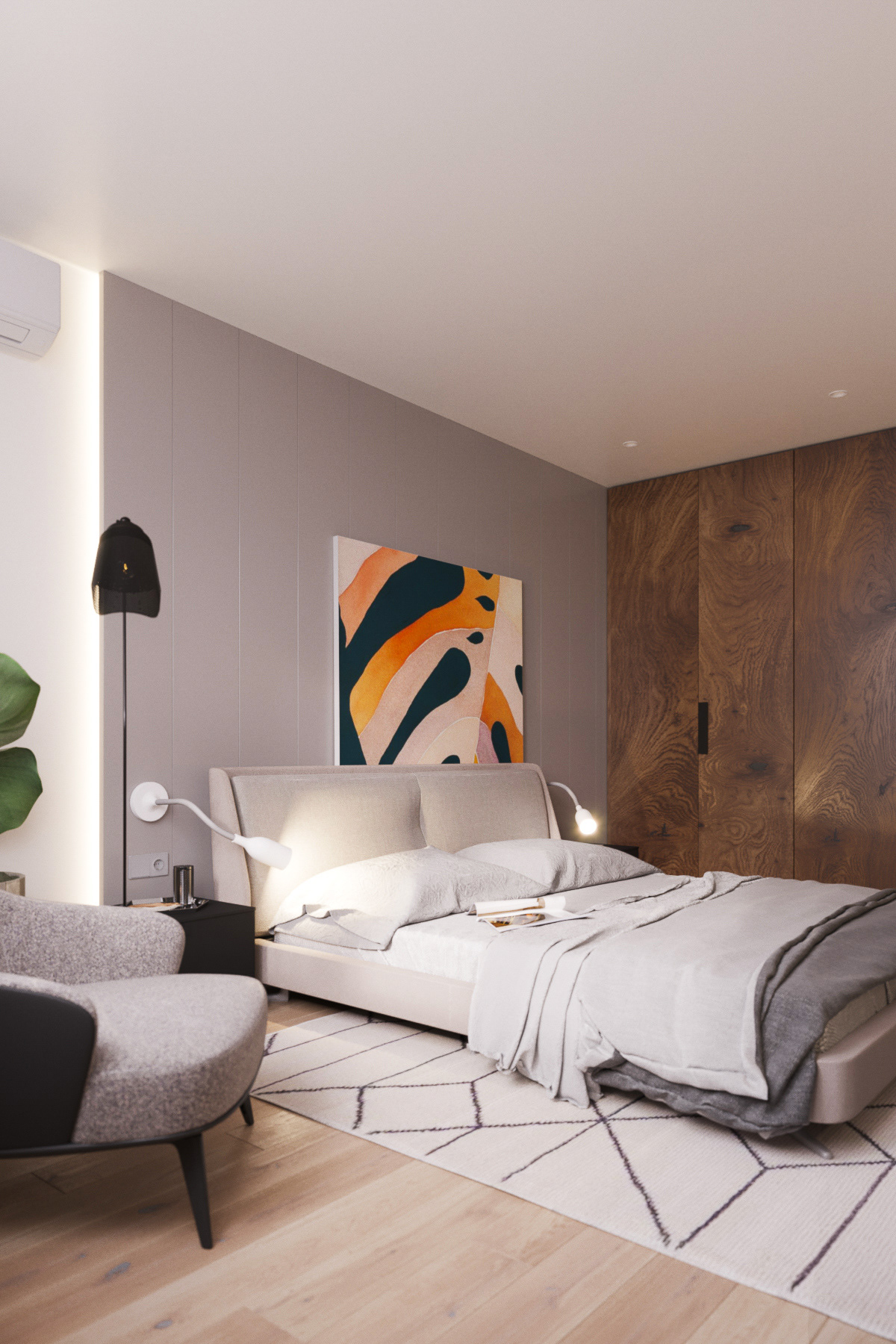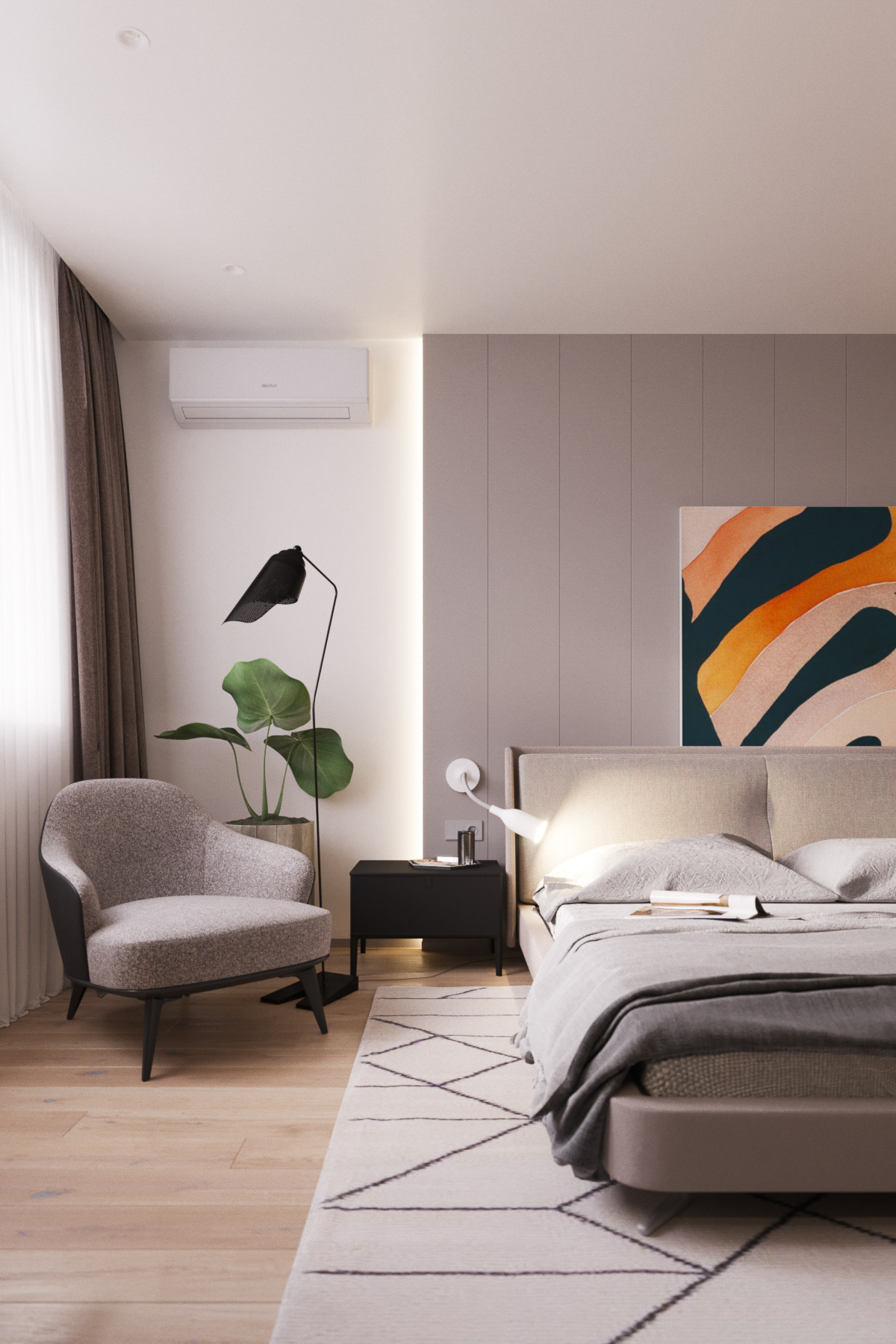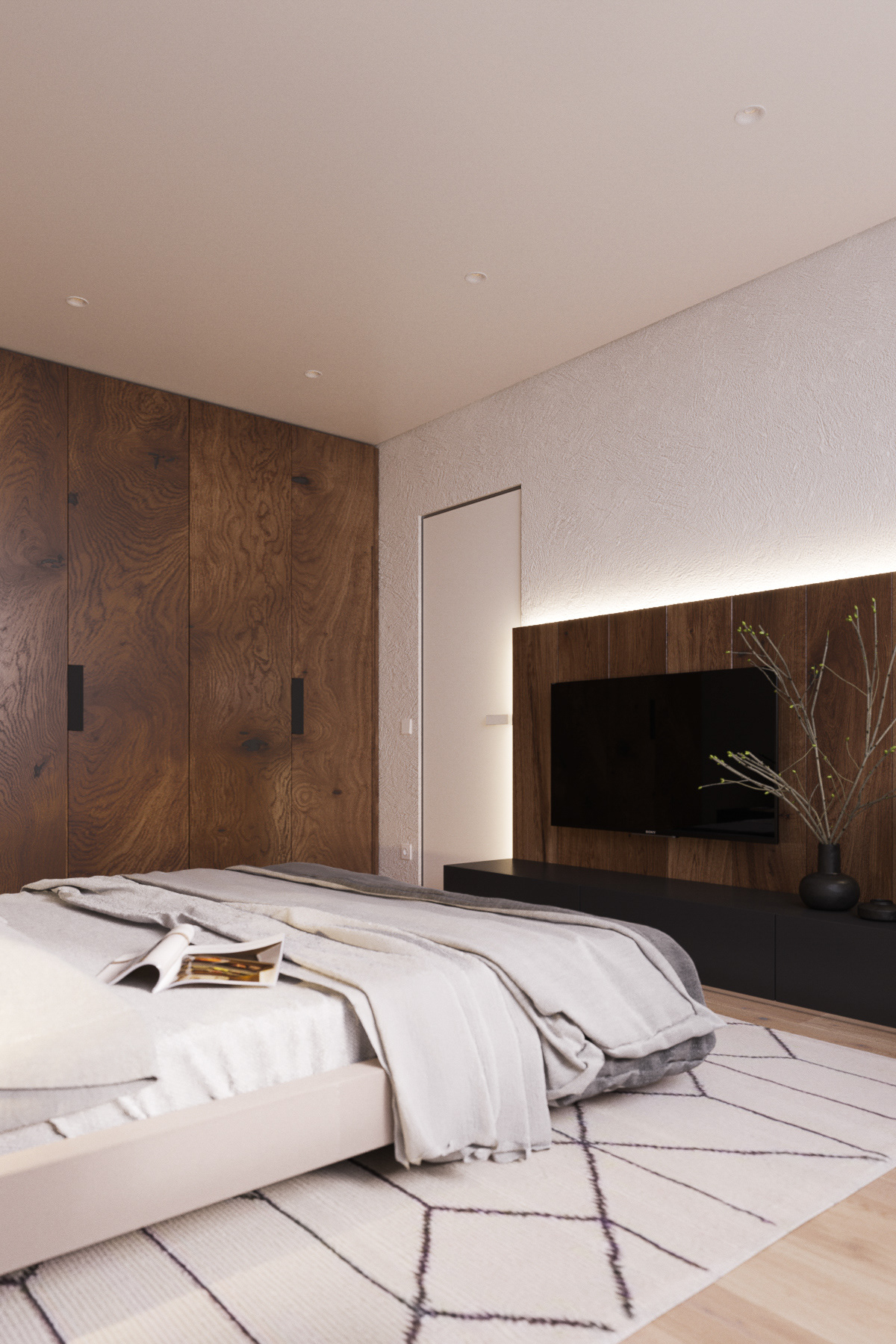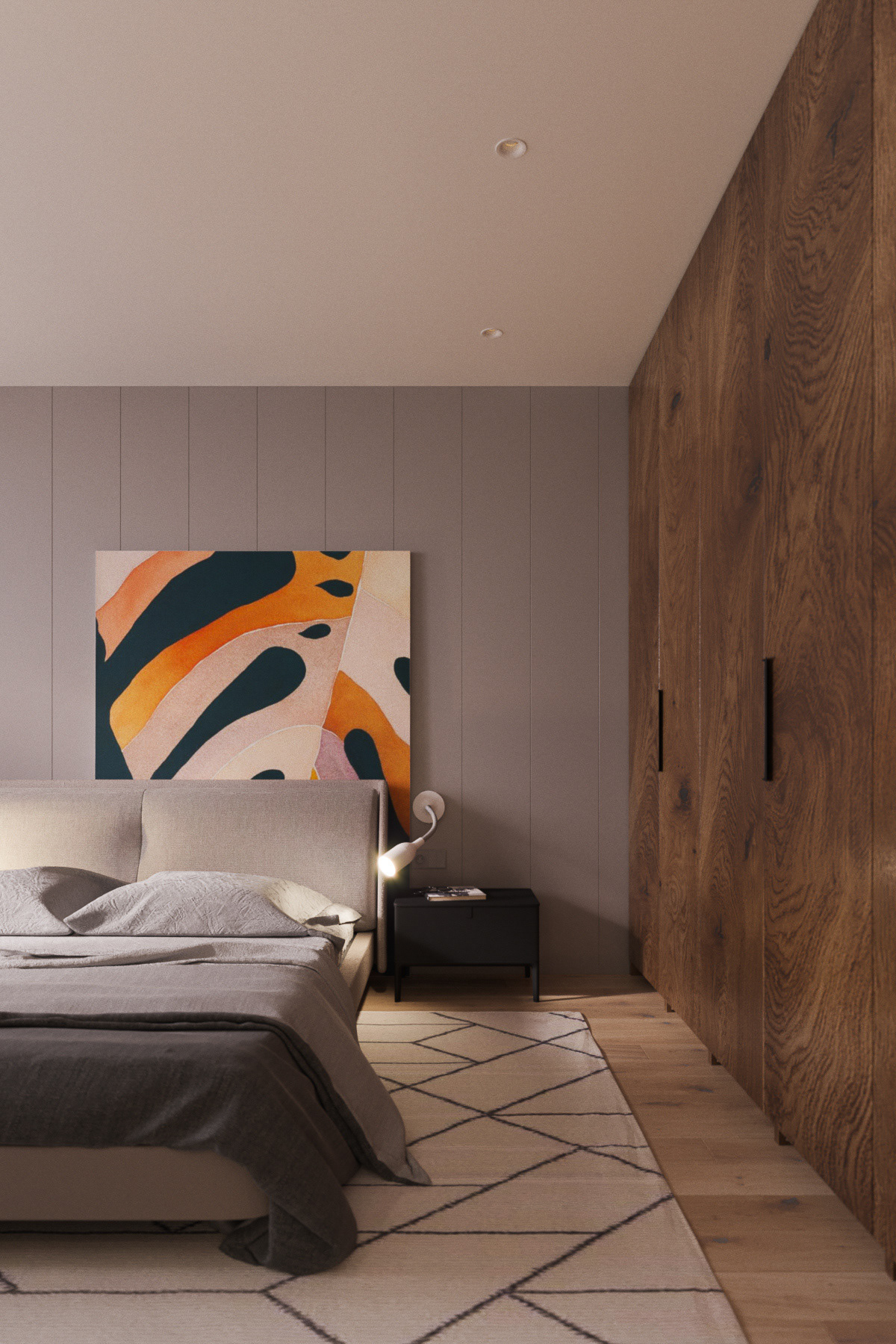 In my opinion, judging from the many hours of conversation with the customer, I have identified several themes, which are as accurate as possible for describing the future project: this is the place where you feel safe; here it is comfortable, warm, soft; in this space everything is as accurate, functional and accessible as possible; here you want to come back, relax, spend a lot of time with friends; The result was an approximate understanding of the overall concept of the apartment: there will definitely not be cold colors and shades, materials will be warm, soft, everything is as laconic as possible, lots of light and lighting. From the materials I selected was: a warm dark brown and light wood, dairy plaster and paint, marble tiles, a few dark shades in the form of accents, and a couple of bright colors for general harmony.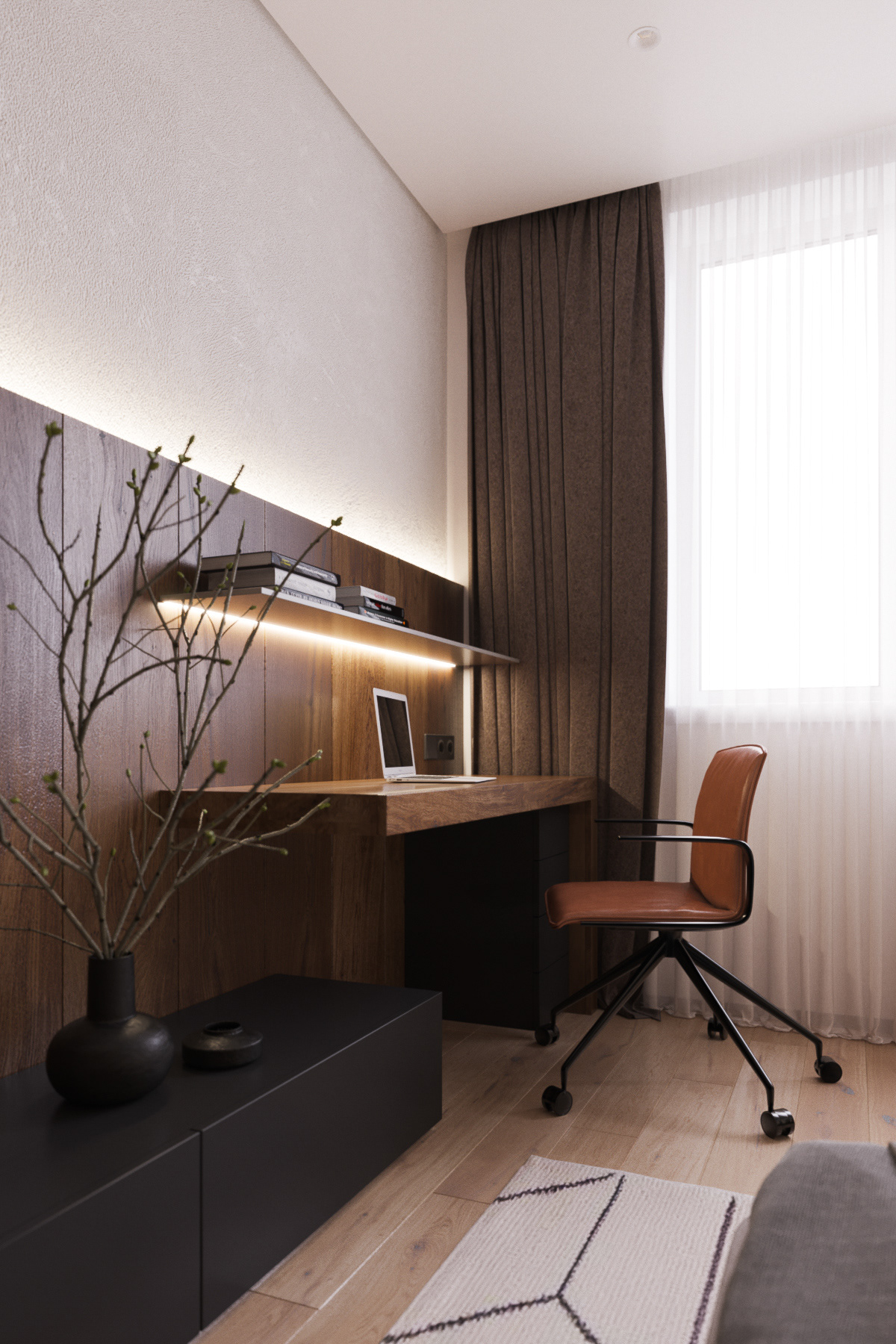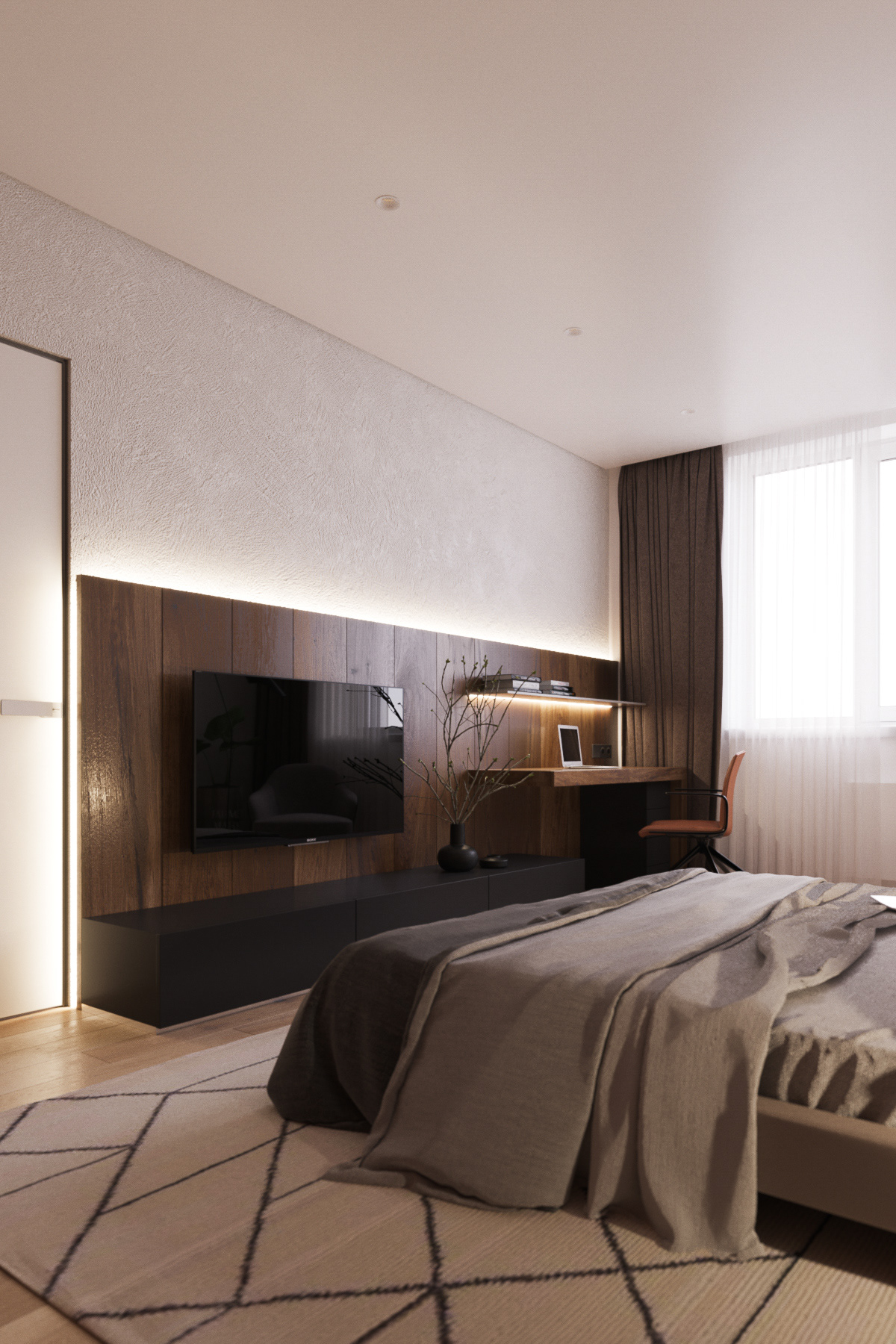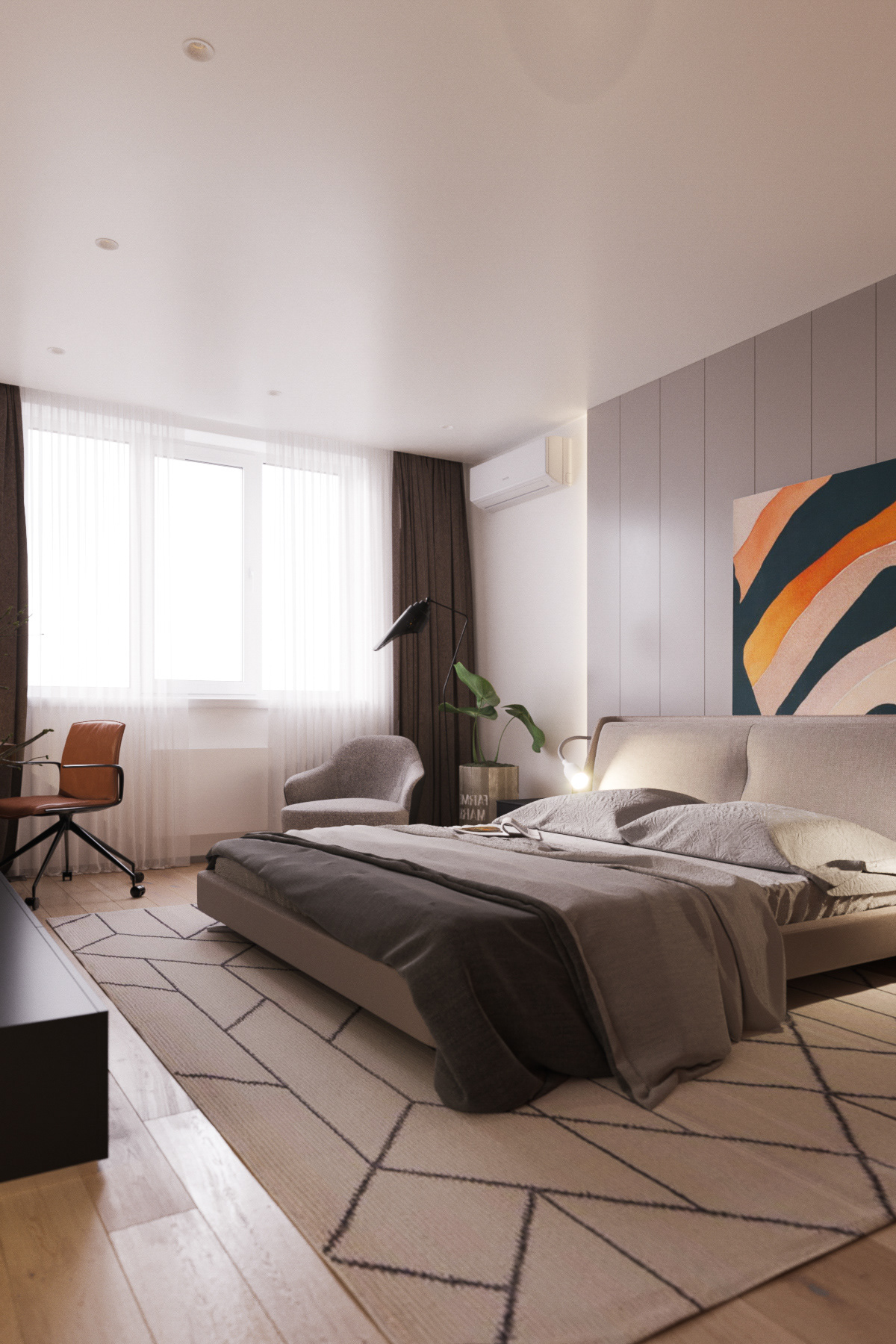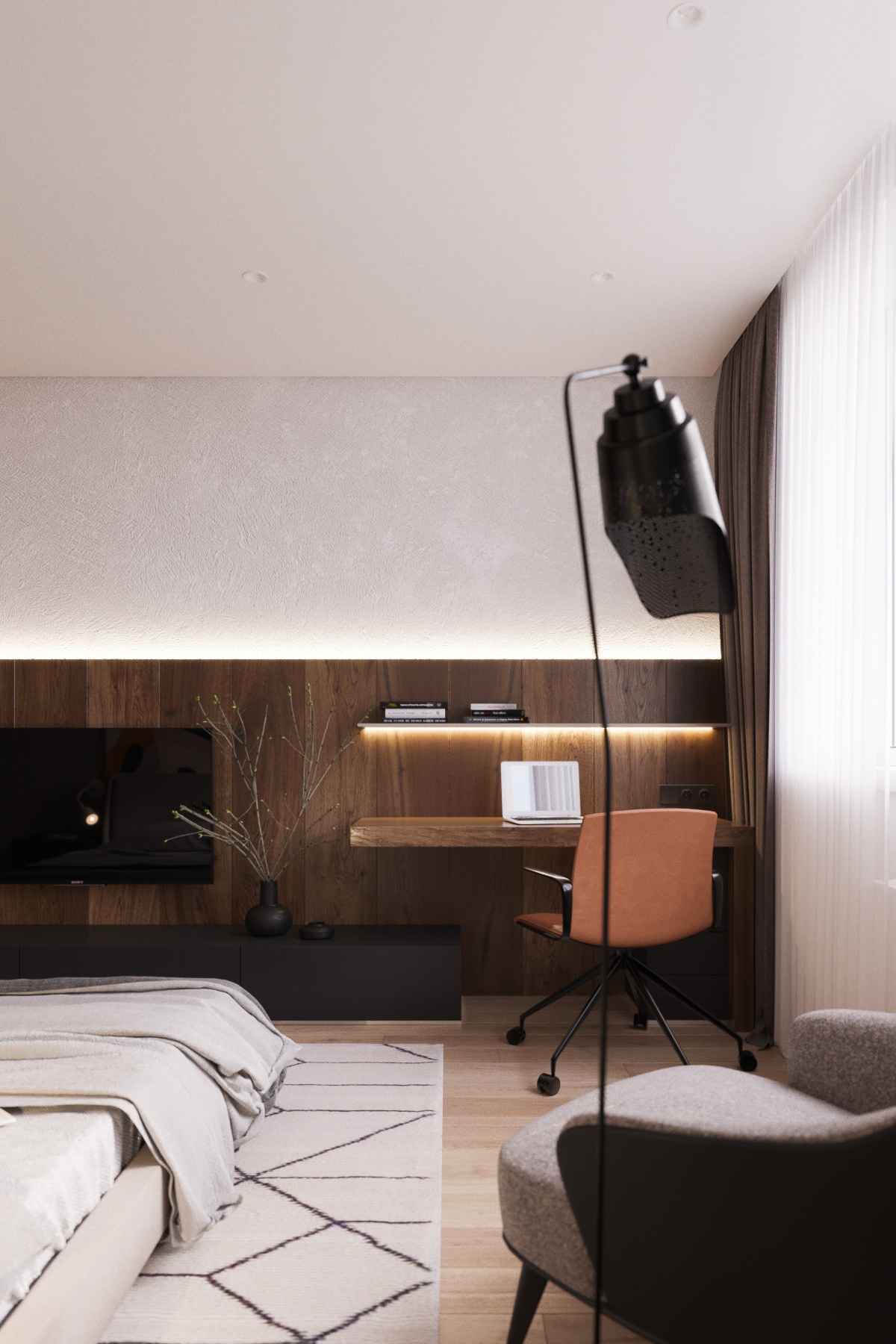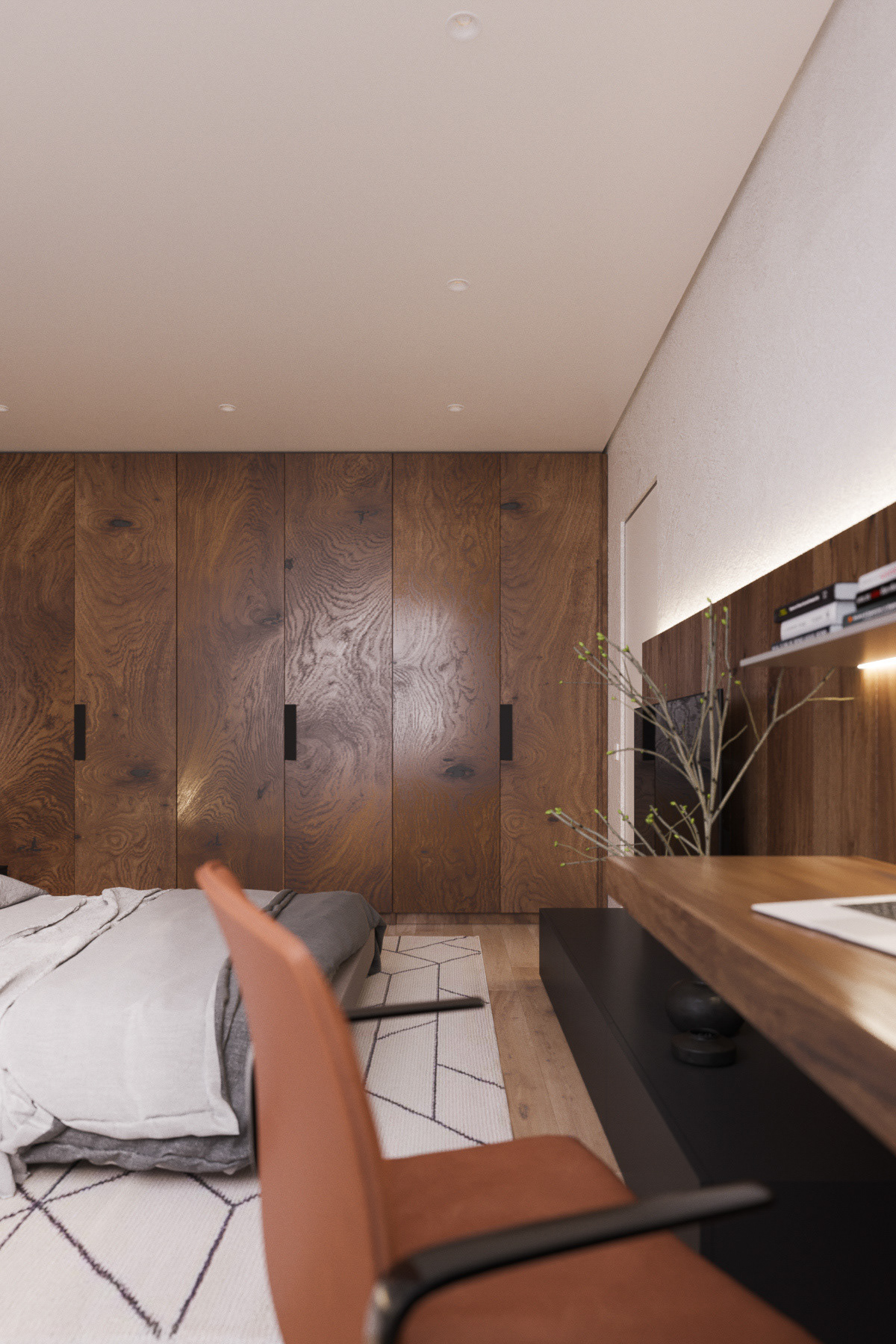 The basic concept: a light, open, warm space where you feel your own. There is no fuss or screams. Here natural materials, natural colors, natural beauty. In this apartment, it is easy to breathe and it's nice to be. You want to return here and don`t want to leave. DAZED is a home for genuine emotions, strong character, and a bright mood.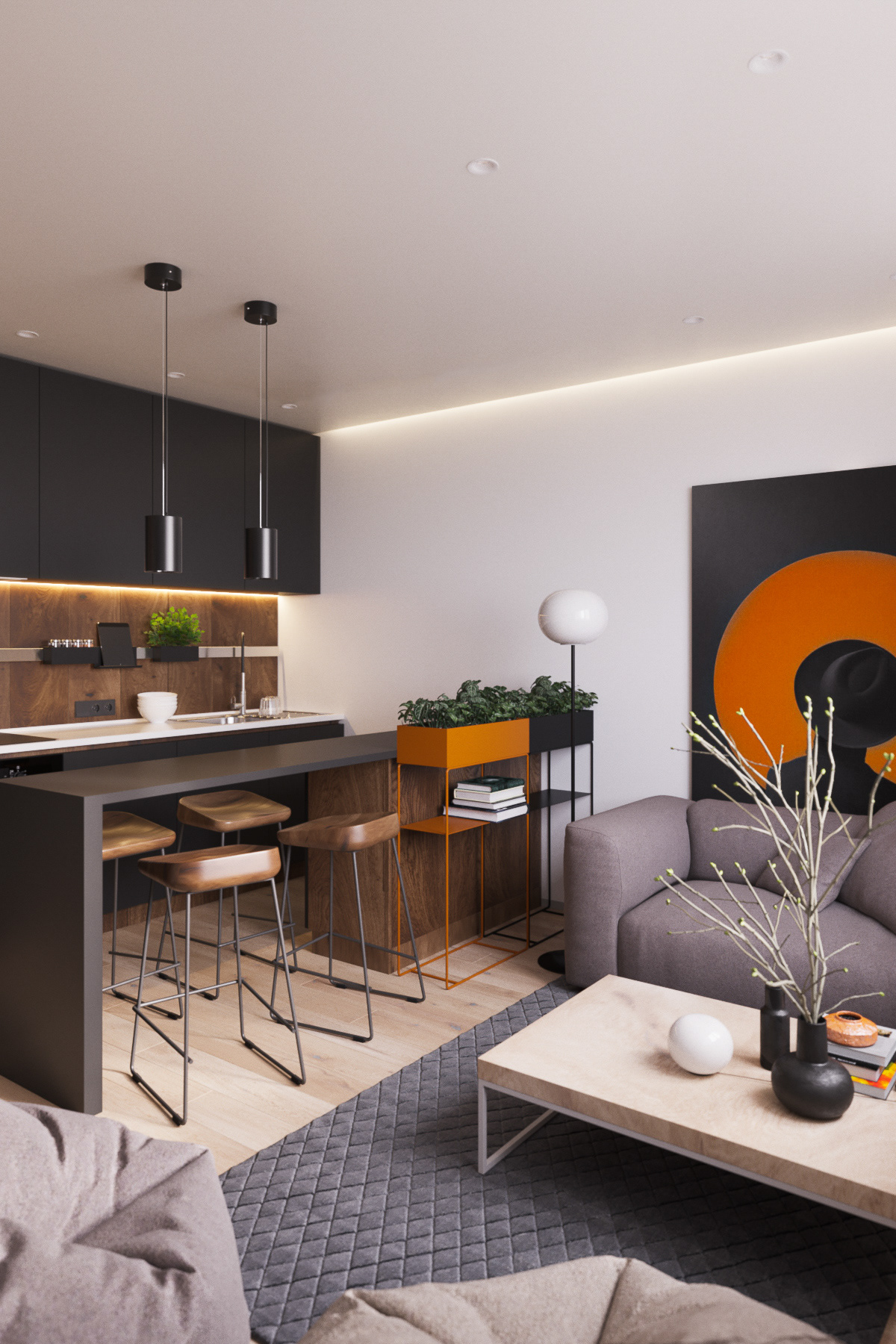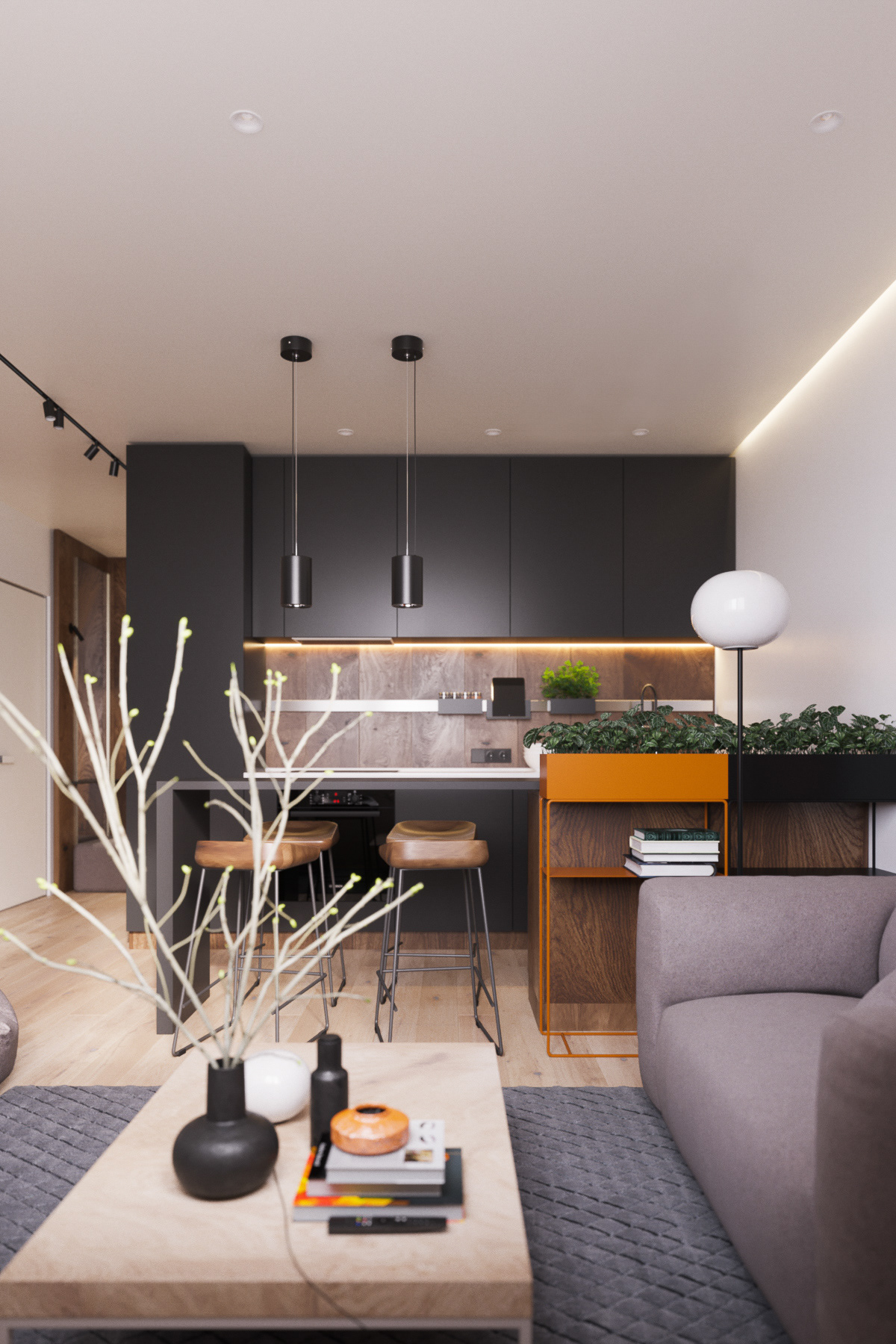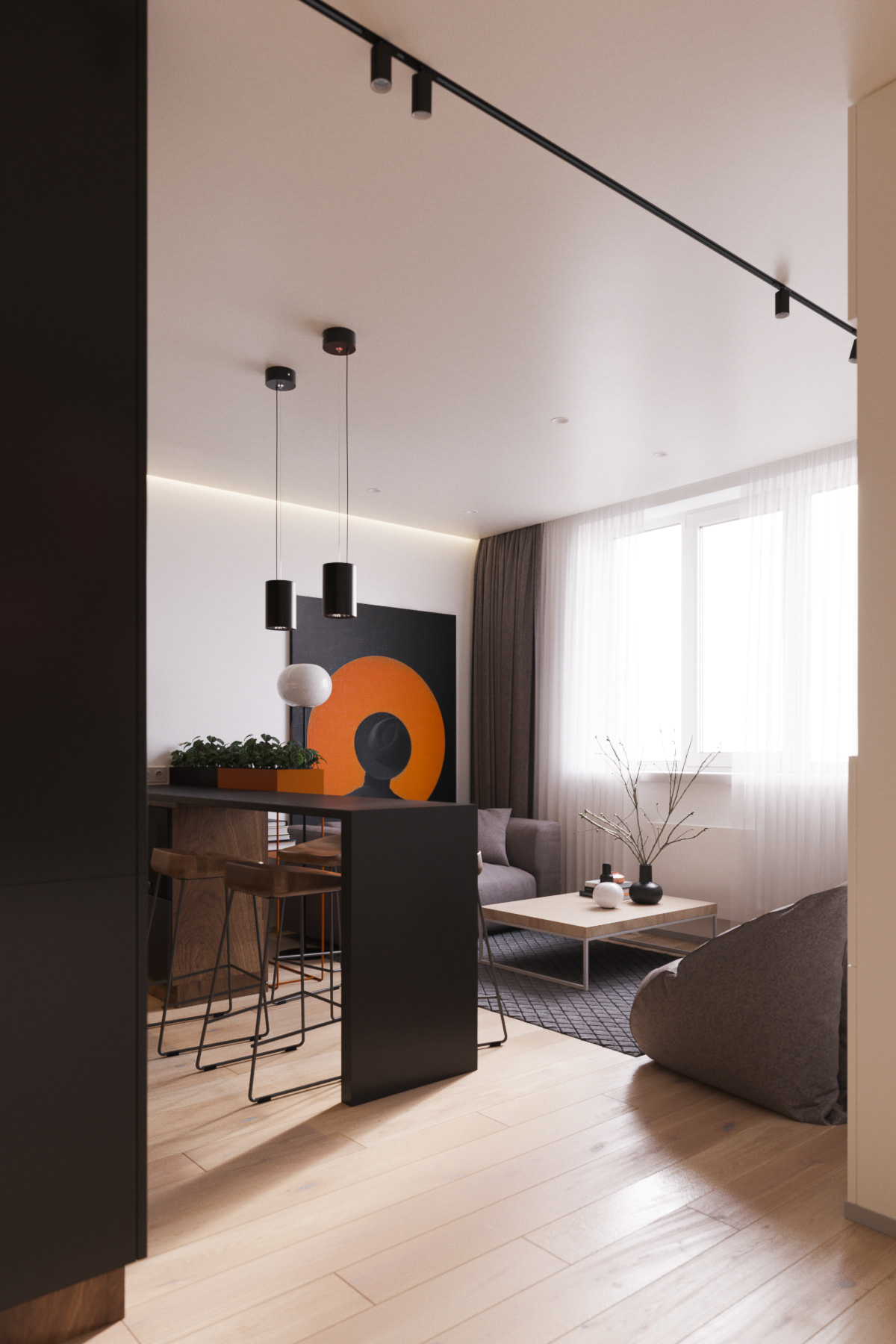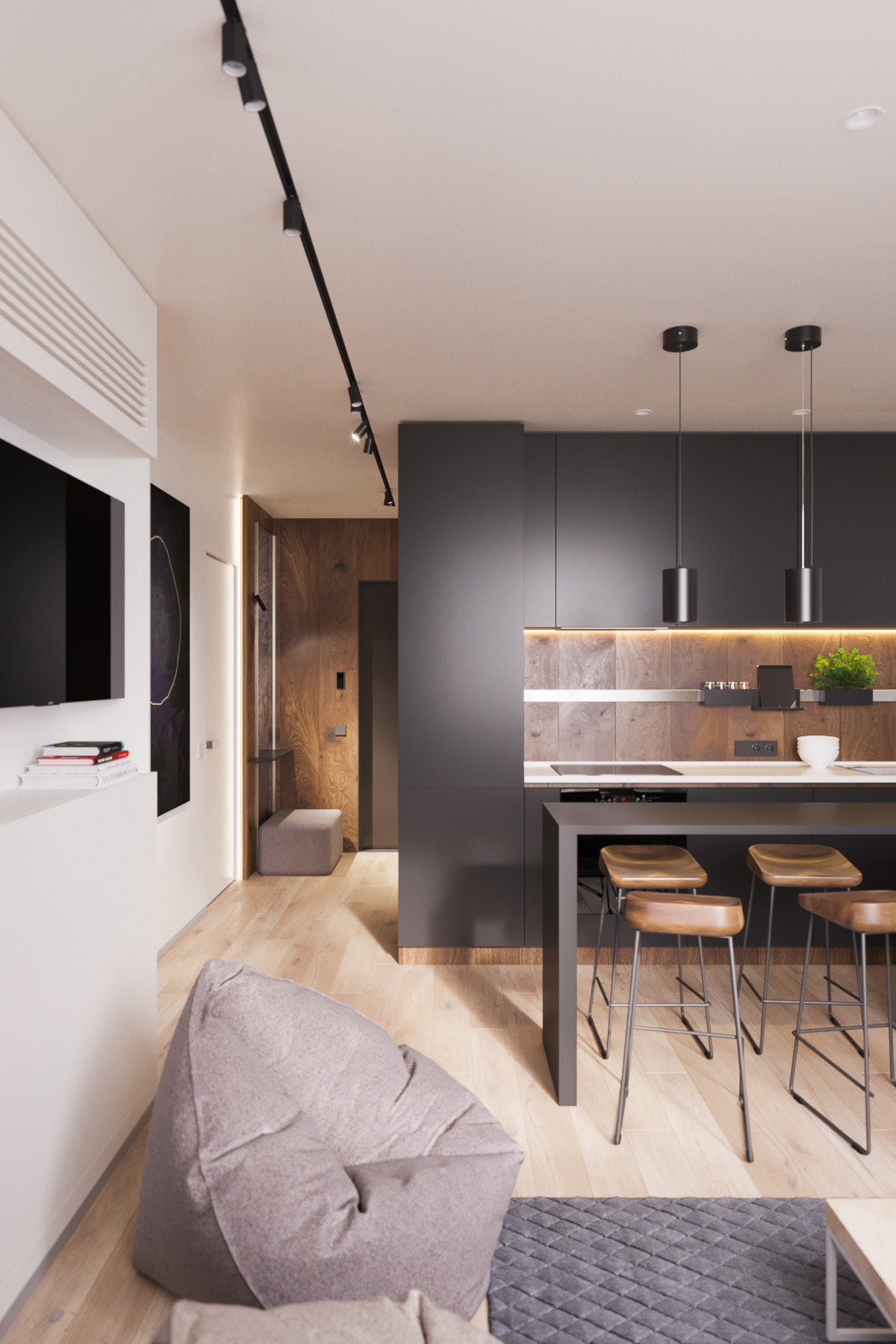 The total area of ​​the apartment is 46 m2. Here are a bedroom, a toilet, a kitchen-vestibule. The design of the whole apartment is made in the same materials, which creates an impression of the integrity and continuity of the composition. The bedroom has several functional areas: a recreation area, a wardrobe, a reading area, and a work area. In the bedroom, everything is as simple as possible. There is very little decor, only the most necessary. In the toilet is placed, at the request of the customer, a rain shower, a toilet, a zone for a washing machine, a dryer and a washbasin.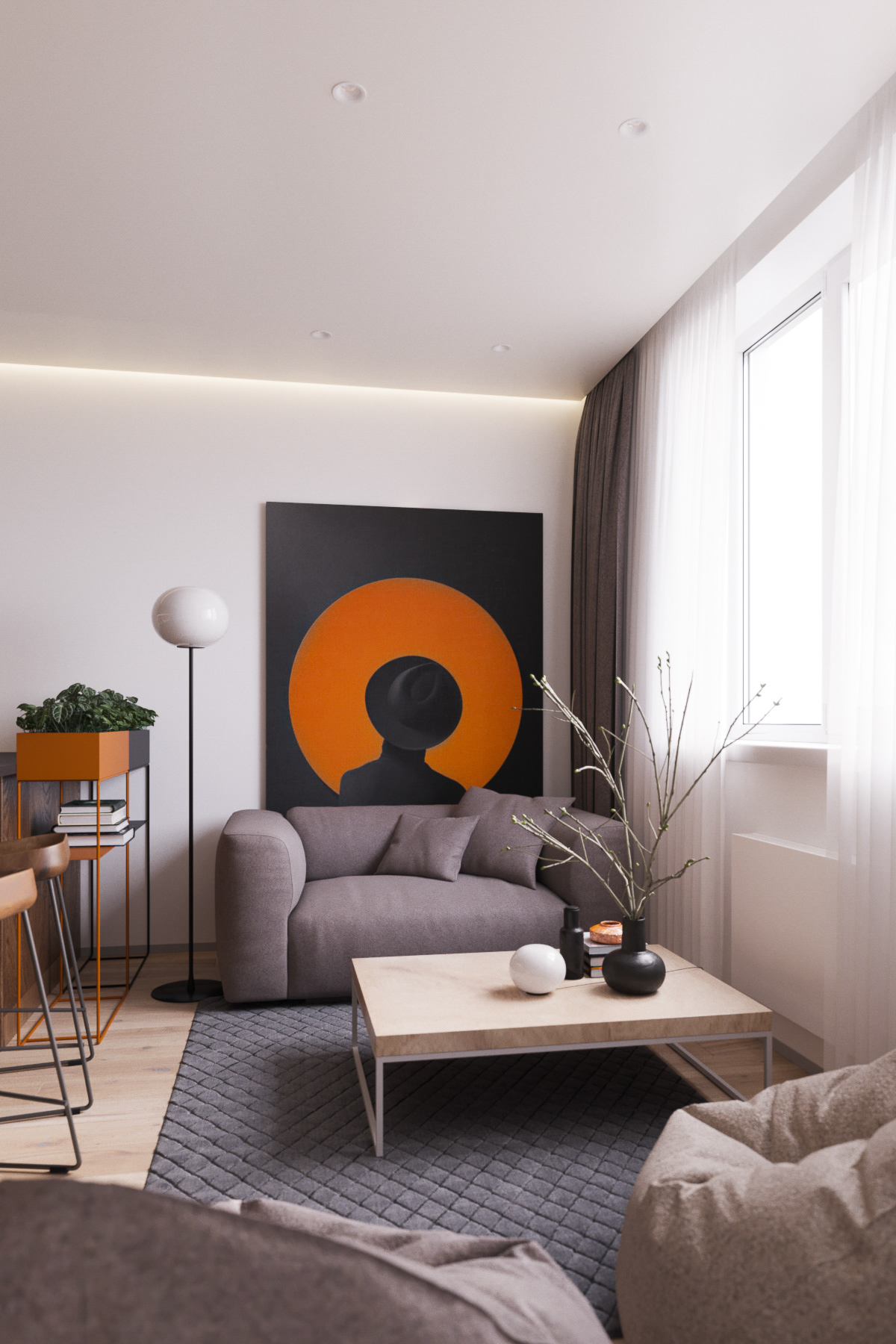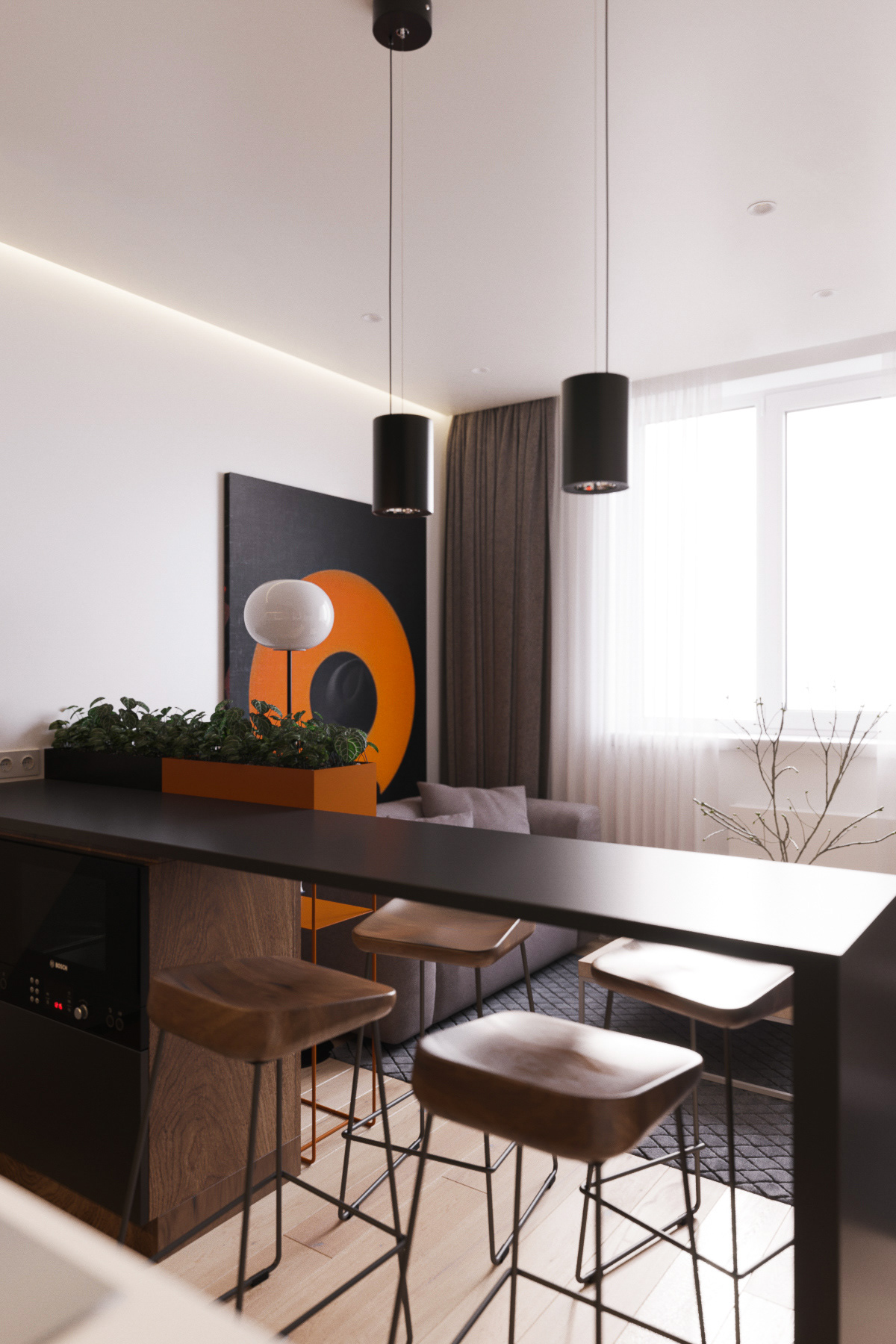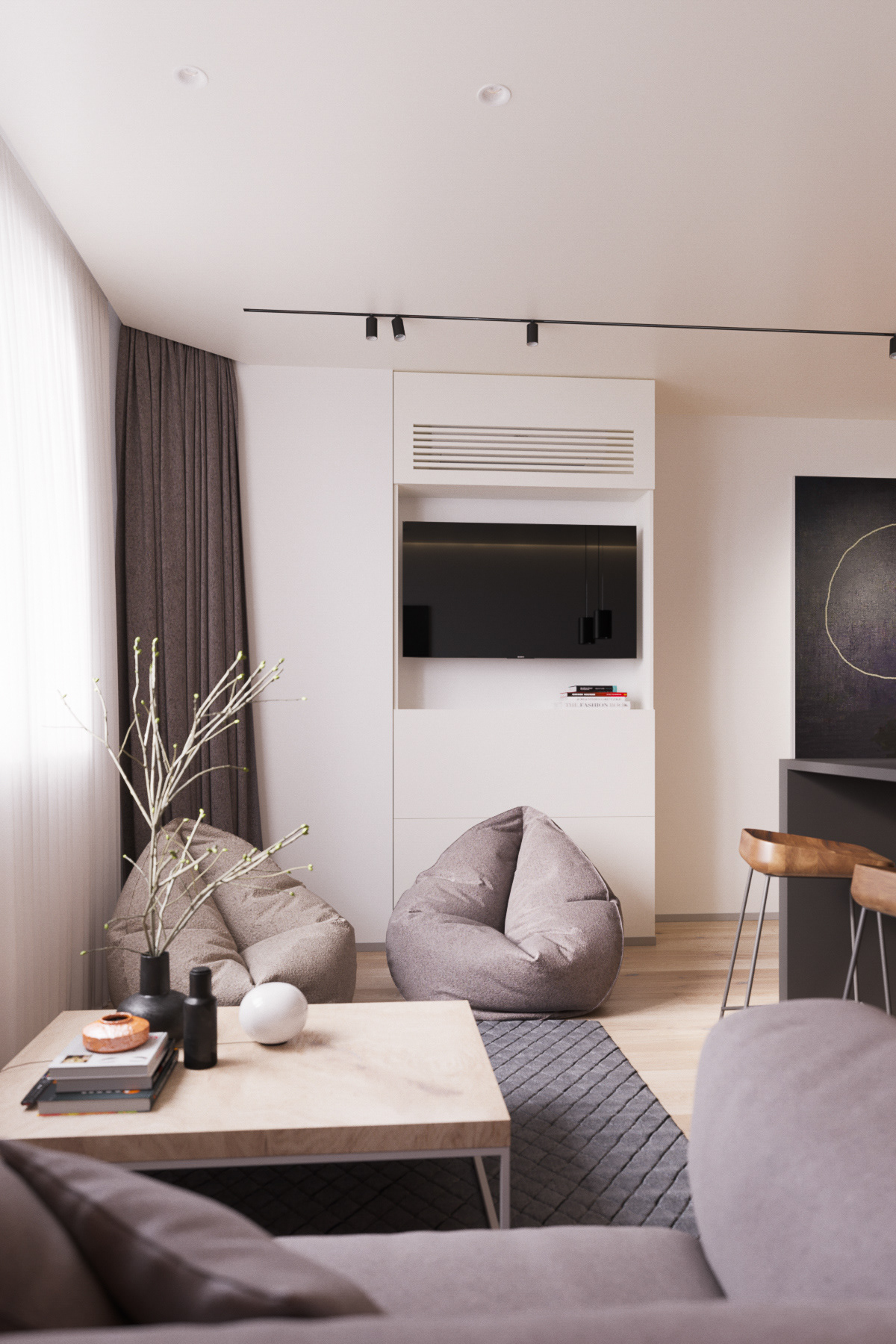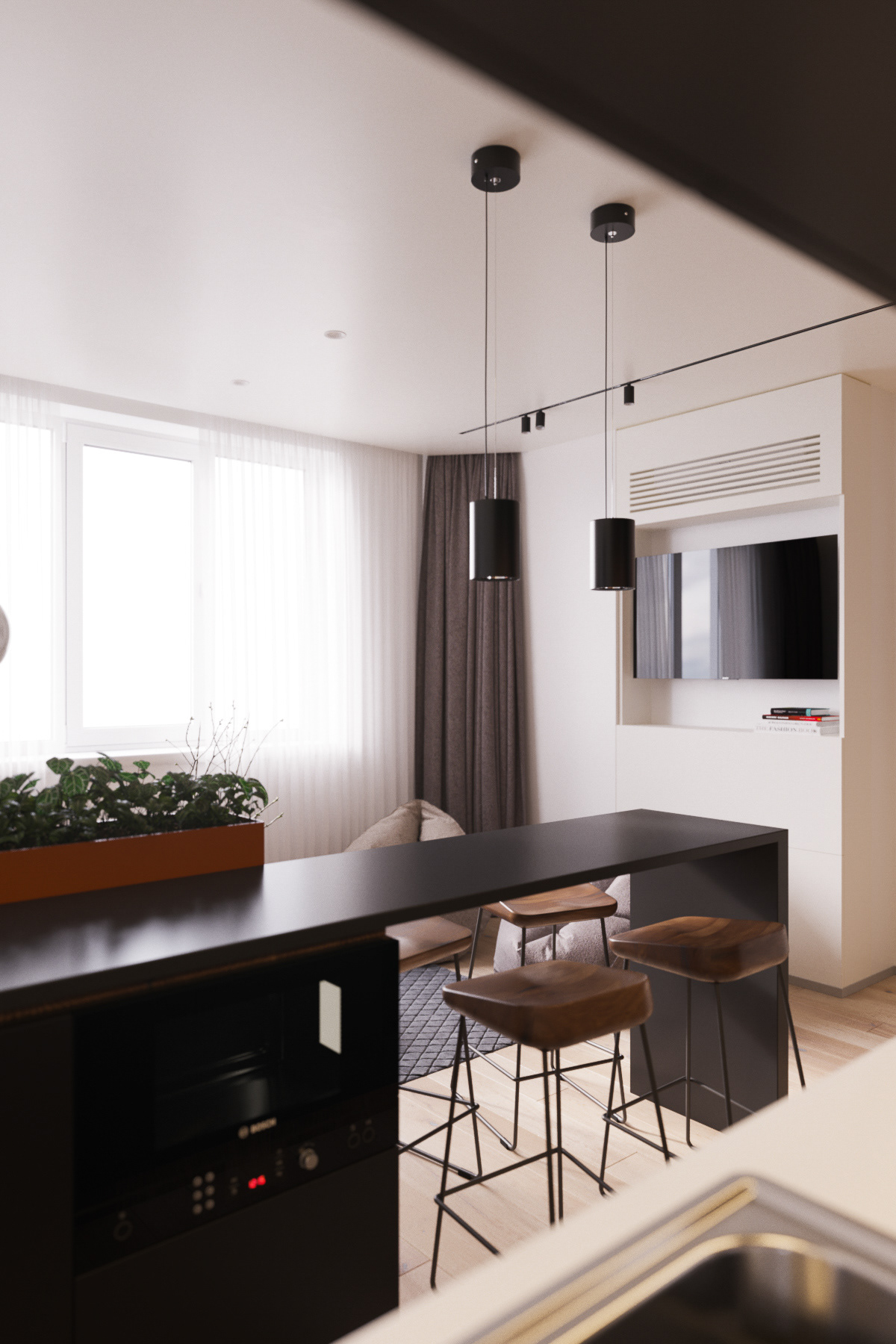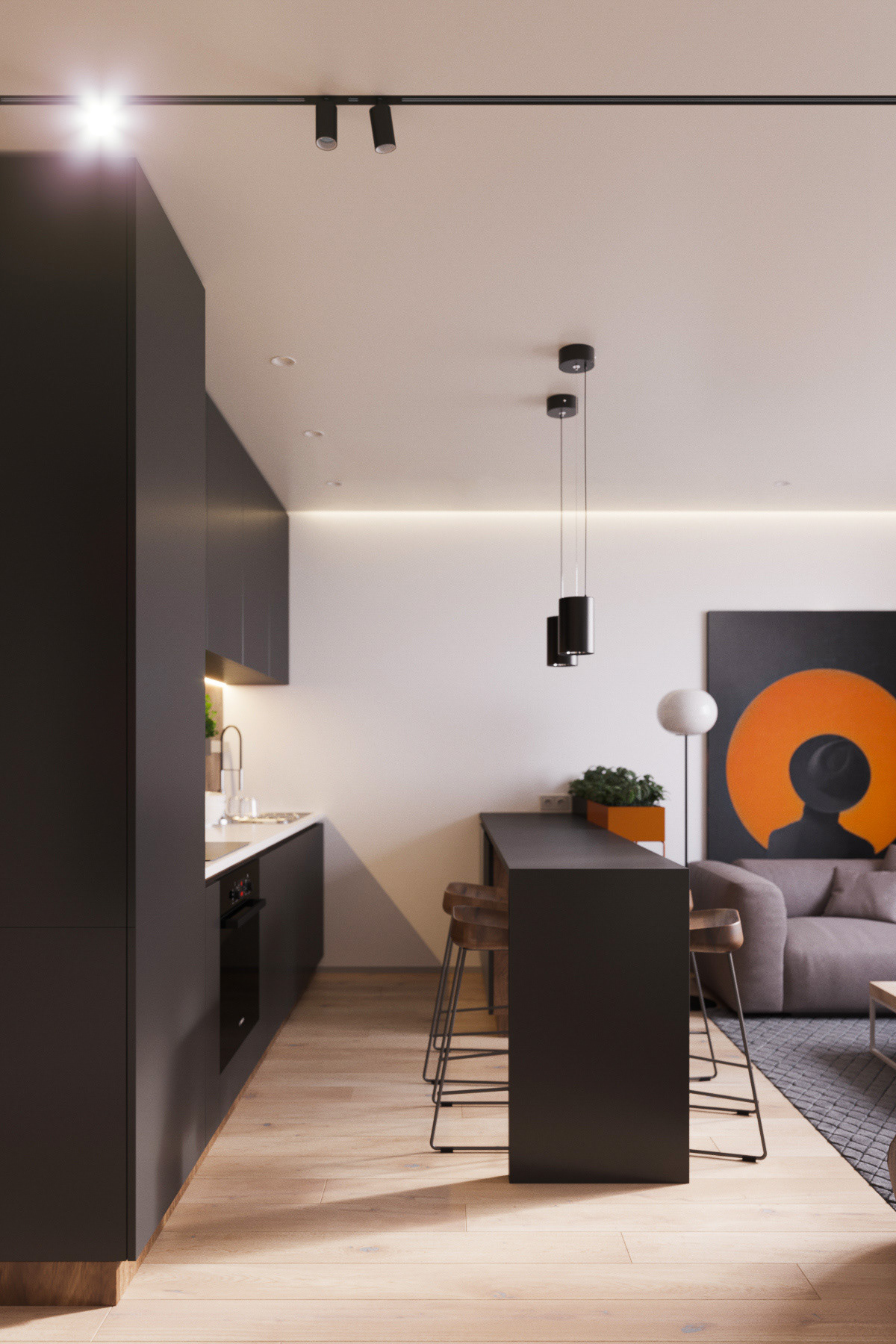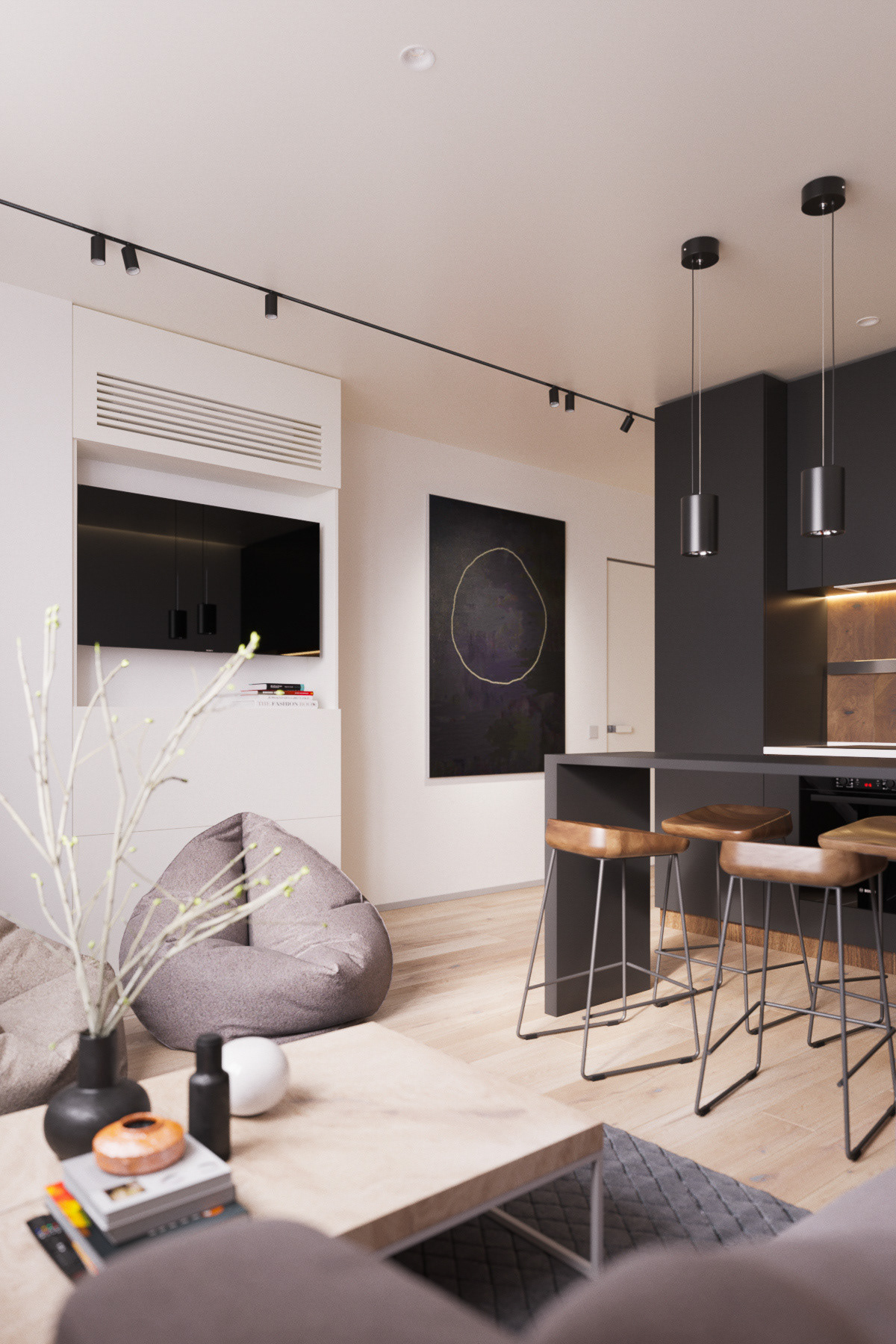 In the kitchen-hallway we are can find the working area, bar, recreation area, entrance area. For more efficient use of space, it was decided to demolish the wall between the corridor and the kitchen. This allowed making the space as open and light as possible. In the center of the composition there is built-in furniture which has everything necessary for the working area, and on the other hand, there is a cabinet for things of temporary use.